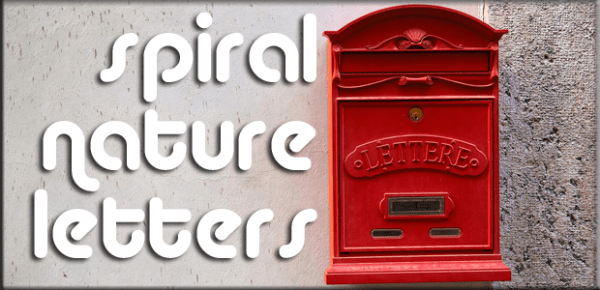 This question came to in from Richard Phantastica of Phantastica Bricolage:
I was wondering about a general magical ref text… specific emphasis on symbolism (alchemical, hermetic, qabbalistic, etc.) Any recommendations? I was looking at The Complete Magician's Tables by Stephen Skinner and The Magician's Companion by Bill Whitcomb. Any idea regarding those? Feedback would be most appreciated!
I've not read The Magician's Companion, so I can't comment on that, but it really depends on what you're after as there are several books which might be suitable.1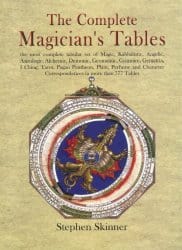 The Complete Magician's Tables, by Stephen Skinner takes a look at various books of correspondence in the introduction from Liber Juratus, the Key of Solomon, the Lemegeton, the Book of Ambramelin, and, of course, Liber 777.
Following this, The Complete Magician's Tables lives up to its name with incredibly comprehensive lists of correspondence, containing tables grouped in broad categories such as astrology, gematria, the gods, kabbalah, various systems of magick, religion, symbolism such as emblems, alchemy, and hermeticism, and various time lines with detailed breakdowns within each field.
There are brief notes on how to use the tables, outlines for variations on the tree of life and commentaries at the end of the book. It's an excellent resource for quick fact checking, though whenever I open it I find I lose myself among the tables, correspondences leaping out and forging new connections. (Yes, I'm also the sort of person enjoys reading the dictionary.)
Which of course leads us to…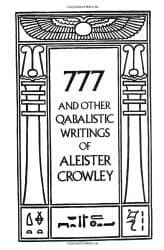 777 and Other Qabalistic Writings of Aleister Crowley, this edition edited and introduced by Israel Regarde. It is comprised of three sections, the first being an introduction to gematria, then follows Liber 777, concluding with a dictionary of the Sepher Sephiroth initially begun by Allan Bennett and completed by Crowley, it lists hundreds of Hebrew words by number.
Liber 777 is made up of numerous tables of correspondence relating to magick, kabbalah, the major religions, and Golden Dawn symbolism followed by esoteric commentary on each item. It can seem more challenging for the beginner as it assumes a certain familiarity with magical terms and modes of thought, but may well prove an indispensable resource.
Since its publication, Crowley's book has been the go-to book of correspondences, especially for Thelemites.
Which leads us to…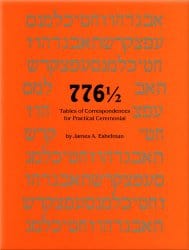 776 1/2: Tables of Correspondence for Practical Ceremonial, by  James A. Eshelman is intended to support the ceremonial magician in a more practical way than Crowley's 777.
While much of the information is derived from 777, many of the tables have been expanded with supplementary material, and rearranged for ease of use.  For instance, Eshelman adds tables for the djinn; and Celtic, Vodoun, Lacumi and other deities.
For a more specific look at alchemical symbolism and doctrines, see…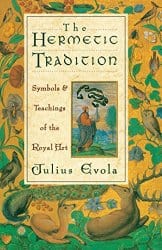 The Hermetic Tradition: Symbols and Teachings of the Royal Art, by Julius Evola is an excellent introduction to alchemical symbolism and explores the doctrines underlying the hermetic arts.
The first half of the book looks at specific symbols, and breaks them down in a remarkably detailed way for such brief chapters, while the second half focuses on more practical applications facilitating a better understanding of how the symbolism is employed.
The information is presented in (reasonably) clear titled chapters, the majority only a few pages long, rather than in dictionary format, but it is indexed, and major names can be found that way.
What are some of your favourite reference texts? Which books do you find yourself going back to time and again?
An earlier version of this article appeared on Plutonica.net 10 June 2008.
See also Brendan Myers' essay, "Magical correspondence adn social values." [↩]