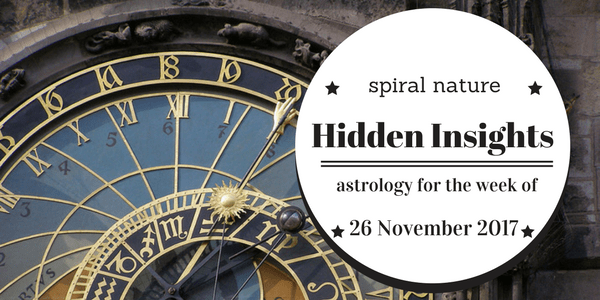 Hidden insights has some exciting astrological events to share this week. First we see Mercury, the planet of communication, join forces with Saturn, the planet of structure and order. This is very cautious energy, and many of us are likely to experience a sense of introversion the first few days of the week.
There is also a sense of duty when it comes to having important conversations. Many people might find themselves having serious conversations that might be particularly powerful, as this conjunction falls directly in line with the fixed star Etamin. Etamin is also known as the right eye of the dragon this star was meant to bring solitude, concentration, and loss of prestige. When Saturn and Mercury activate this star, we can expect people in positions of power to lose credibility. Personally, we must be particularly mindful of our own reputations at this time, as it will be easy tarnished if we do not protect ourselves.
On Friday things start to heat up, as aggressive Mars opposes the shocking energy of Uranus. Many astrologers may look at this aspect as an explosive release of aggression, nervous irritability, and the potential for digital attacks. I would like to take a slightly different approach, as this aspect also sits on a fixed star, like the one above. This time Uranus sits on Kelb Alrai, which is known to bring struggle which places opposing powers on an equal playing field. Considering the star with this opposition it is likely to produce a series of conflicts that help enemies begin to see eye to eye. For many of us, this is an opportunity to both forgive, and finally put an end to conflict that may seem to have been waging far too long.
Relief is finally felt on Saturday when Jupiter makes a lovely trine to Uranus. This bring positive change, meeting the right people at the right time, and general luck. People will be kinder to others at this time, and not a moment too soon given the rougher aspects this week.  This is also commonly known to be an aspect of gambling fortune, so this might be a good time for many people, and possibly not so lucky for the lottery and casinos. While this does not guarantee everyone will win, odds of winning is increased, especially for the sign Sagittarius.
Aries (21 March — 20 April)
The serious energy of Mercury and Saturn this week may make it difficult for you to see past the proverbial end of your nose, Aries. This could be particularly evident if you run into a philosophical or moral conflict with those around you. An argument is almost certain for you this week, particularly on Friday, so be aware of others feelings and try to find common ground. This weekend you may find yourself moving money around and trying to organize your budget. While it may feel like a never-ending puzzle, it will eventually fall into place. Jupiter is on your side, and your chequebook will balance. This weekend is all about unwinding after a busy week. Where you are typically active, you will want to take it easy and stay in. Don't worry, there will be plenty of excitement for you next weekend.
Plant guide: Ivy
Taurus (21 April — 20 May)
This week is all about getting in touch with the hidden aspects of yourself, Taurus. Like many of the other signs, you too may spend a great deal of time this week to yourself, for you this may be a time for you to think about your own mortality. Of course it's morbid, but we do eventually need to consider what our final wishes will be. This is a great time to put some serious thought into your final plans. You may even want to make out a living will, or figure out what you would like your advanced directives to be if you were ever unable to make a medical decision for yourself. Over the weekend you'll have the opportunity to get your mind off of the macabre when a friend or partner will reveal unusual news. Just keep an open mind, sometimes the unconventional can be a breath of fresh air.
Plant guide: Butterfly weed
Gemini (21 May — 20 June)
So, you've been working on getting your finances in order, Gemini, along with your home and personal items organized. Now it's time to get your love life in order. This is because that wonderful Mercury Saturn energy is falling your house of partnerships. It may be time to have a conversation about the next step in your relationship. So, if you are a Gemini in a relationship, this could be prove to be a pivotal week. For the single Gemini, this next step could easily be a commitment to the single life, as you understand more about your own needs for solitude. This weekend you could be presented with an opportunity to make some money through a creative endeavor. Put your crafts to good use this weekend, and watch the cash roll in next year.
Plant guide: Coltsfoot
Cancer (21 June — 20 July)
You may seem to be more preoccupied with your health this week, Cancer. Of course this ranges from diet and exercise to your figure and immune system. This would be a great week to do some research on natural and herbal remedies. Remember, you're a Cancer, and the kitchen has the potential to produce your own great masterpiece. Learn to mix teas, tinctures, and bath oils. Not only will you be able to help family members, but you'll also be able to connect better with your own body. A group of friends may encourage you to go out this weekend, but you'll want to respectfully decline. Drama is in the air in your chart, and you'll want to save yourself the hassle.
Plant guide: Basil
Leo (21 July — 20 August)
Where you're typically the centre of attention and you revel in the spotlight, your mood is drawn inward this week, Leo. The Mercury and Saturn alignment for you on Tuesday will be a very personal event. It may feel like most of the week others don't understand you. Where the other signs are having important conversations with others, it would be best not to participate if possible. If you allow yourself to be pulled in, you could find yourself saying goodbye to someone by the end of the week. That said, this weekend could bring some exciting conversations with a parent. If you have been having a strained relationship, this conversation could be the turning point.
Plant guide: Edelweiss
Virgo (21 August — 20 September)
A great deal of care and caution will need to be taken when it comes to your home environment this week, Virgo. Your home will be your sanctuary, and it's time to make this space a place where you can retreat. It is also possible that you may become inspired to change a room, or even move from your home all together. Money comes in to focus on Friday and you want to make sure it doesn't cause any arguments in your life. Remember that money is just a means to an end, sometimes we have to get more creative about how we spend. It's not the end of the world, it's just one of those necessary evils in life.
Plant guide: Carnation
Libra (21 September — 20 October)
Siblings or neighbours may feature prominently this week, Libra, as the Mercury and Saturn alignment hits your 3rd house. This can also bring focus to the way you express yourself, so you will want to make sure you give your voice a good rest this week. On the bright side, this is a wonderful placement to make important decisions, as your focus and concentration will be both precise and probing. Another unique aspect of these planets here can produce a purchase for your vehicle or a new one altogether. If you have been considering the purchase of a new car, you'll want make your before Mercury stations retrograde next week.
Plant guide: Eyebright
Scorpio (21 October — 20 November)       
Money has been on your mind a bit more than usual, Scorpio, and this week you may quickly become preoccupied with financial conversations. Fortunately, you're able to exercise both cautious thought and expression for those who may come to you for advice. A change at work this weekend could also be on the horizon. While you like stability, it's important to accept these changes. It will only improve your situation. While we are on the topic of work, an encounter with a physician or police officer at your place of employment could prove to be very beneficial for you. They are likely to have an opportunity, insight, or advice. This weekend you may be inspired to break free from the ever marching on of your daily routine. Shake your life up by trying something that breaks free from the cultural norms of society.
Plant guide: Flax
Sagittarius (21 November — 20 December)
As Mercury moves into alignment with Saturn in your sign this week, Sagittarius, a certain sense of duty make come over you. This week you will be blessed with the best aspects of this alignment. Instead of the confusion and drama that most other signs will experience, you will have clarity of focus and the ability to effectively speak with calm precision. Jupiter trines Uranus this week in your house of gambling and risk taking. When it comes to gambling and taking risks its usually best to air on the side of caution. Fortunately, you have the focus from Mercury and Saturn to keep you from going overboard. This is shown most strongly over the weekend when you may be presented with opportunities to take risks. Make sure you assess the situation closely, and you'll be able to make a wise decision.
Plant guide: Ground Ivy
Capricorn (21 December —20 January)   
Skeletons could be falling out of closets all around you this week, Capricorn. Others secrets seem to be finding their way to you, and you'll have to decide what to do with this information. Of course, you could also have a skeleton or two exposed as well, so make sure you have come to terms with your own secrets in case they are cast in the light. This week's Mars-Uranus tension is activated in your axis of career and home. You'll want to make sure not to bring work home with you, as this is likely to cause stress that could upset the delicate balance of your personal space. This weekend Jupiter releases this tension and you may find yourself being asked to lead a group, event, organization, or club. These opportunities have the ability to bring you immense joy. Don't let it pass you by.
Plant guide: China berry
Aquarius (21 January — 20 February)     
Your two ruling planets, Saturn and Uranus, are activated this week, Aquarius. This notes a very powerful time to make shifts in your life. Looking first at Saturn, Mercury's conjunction bring eloquence and the ability to get out and socialize in new ways. Where order is often your mantra of choice, Mercury here can shake up some of that order by bringing a breath of fresh air to your normal routines. Uranus is affected by Mars and Jupiter this weekend. Here we see great movement around town, and a restlessness to get out and about. If you have been closing yourself off too much, take this opportunity to explore your neighborhood in a new way.
Plant guide: Cinnamon
Pisces (21 February —20 March)
Career continues to take center stage this week, Pisces, as your will feel energized to get down to business. This surge of responsible inspiration may allow you to negotiate new terms at work, apply for a new job, or make a move towards a career advancement. Remember, a change is as good as a rest. When you get to re-calibrate your compass it can feel like a new you.  The only conflict you may encounter this week with such a challenging sky is financial. Friday may bring an argument or misunderstanding over money. Try not to get too stressed over this, as it's not as bad as it seems, and the situation will resolve itself fairly quickly. This will be most evident by the end of the weekend, when a financial swing in your favour could bless your pockets.
Plant guide: Dittany of Crete