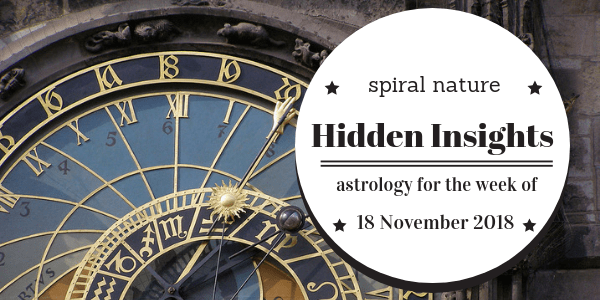 Hidden Insights observers a challenging square, a Full Moon, a grand water trine, and Neptune stationing direct, signalling an emotionally charged week. On Monday, Mars will form an exciting square with Jupiter. Great enthusiasm and confidence will be felt throughout Wednesday. This is a great aspect to accomplish large projects and to initiate new tasks. However, Mars and Jupiter often make it difficult to deliver on promises. It is best to avoid taking on too many tasks right now, even if you feel they can all be accomplished.
The grand water trine on Wednesday between the Sun, Moon's Node, and Chiron create the perfect storm of emotional energy. Friends and family members are more likely to open old wounds, and married or committed partners will need to be careful not to hurt one another. Emotional outbursts and overreactions are common with this combination. With Mercury currently retrograde, we need to be extra diligent and watch what we expressed out loud. News related to water, storms, and ships will make headlines this week, and anyone travelling near or over water should take extra precautions.
Friday and Saturday bring the Full Moon in Gemini, along with Neptune stationing direct shortly after. In Gemini, this month's lunation occurs on the star Pleione in the Pleiades star system. Traditionally, these stars signal tragedy and injury, particularly to the face. With the grand water trine earlier in the week, the Full Moon many carry the potential for large scale disaster through the next two weeks. Neptune's return to forward motion will be good news for many who have had to face the harsh truth of the real world over the last five months. In Pisces, we can begin to face our fears safely, and work towards healing phobias mental health issues.
Astro Homework
The grand water trine on Tuesday, 20 November brings with it the opportunity to produce beautiful magick. While the mundane energy foretells emotional surges and disaster related to water, the spiritual side of the configuration allows us to heal.
Water is one of the most healing substances on the planet, and being able to access all three water signs in harmony allows for powerful transformation.
To harness this energy, focus on an area of your life or body that needs healing, and submerge yourself in a bath while meditating on the water removing negativity or blockages. If a bath is unavailable, a blue candle or guided water meditation will also work well.
Related: Magical cleansing basics: How to get started, by Donyae Coles
Related: Book of Sacred Baths, reviewed by Haley Houseman
Related: Four fall cleansing rituals for mind, body, and spirit, by Donyae Coles
Related: A Mystic Guide to Cleansing and Clearing, reviewed by Donyae Coles
Related: Meditation: Four techniques to get you started, by Mercury
Aries (21 March — 20 April)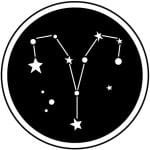 Dream big this week, Aries, as the Sun and Jupiter are on your side. Over the last several weeks, the stress has been like a wet blanket on your life. Your ruling planet strikes Jupiter, allowing you to pull yourself out of the rut. As the Sun changes signs on Thursday, it moves from your house of debt to your house of ideology. During the last few days of the week you will be required to take a leap of faith. Trust your instincts, and when a surprising opportunity presents itself, you should take it. Friday's Full Moon promises the ability to take or plan a trip, adventure, or vacation. Allow yourself to roam free over the weekend and enjoy the excitement. When you are confronted with opportunity to spend money on an experience, take it.
Vegetarian inspiration: Spicy tofu stirfry
Taurus (21 April — 20 May)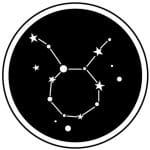 Friends play an important role in your life this week, Taurus, as they are due to push you out of your comfort zone. On Tuesday, a friend comes calling to see if you are able to meet up. While you are inclined to retreat, do your best to get out of the house. While you are out, don't be surprised if they confront you about a bad habit or thought pattern that you need to eradicate. Friday's full Moon allows you to once again focus on your own needs for a brief period. Take time to rest, so you can focus on a shopping spree on Saturday.
Vegetarian inspiration:  Broccoli salad
Gemini (21 May — 20 June)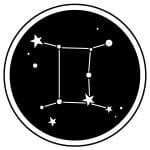 A battle of wits at work early in the week leaves you feeling energized, Gemini. While you enjoy a good debate, this particular encounter will damage your reputation with others. Be certain to battle fairly in order to avoid hurting a coworker's ego. A romantic surprise on Thursday has you believing in love, and it sets mood for the next 30 days. A romance may even be rekindled before the end of the week. This month's Full Moon is particularly personal as it falls in Gemini. Expect others to pay more attention to you, as this Moon will allow you to turn the heads of just about everyone you encounter for the next two weeks. Saturday brings news from a loved one who is having a financial hiccup. You may wish to lend help; however, you should not expect to get paid back should you lend money right now.
Vegetarian inspiration: Lentil soup
Cancer (21 June — 20 July)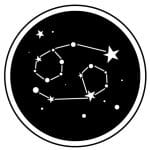 There is a disconnect this week, Cancer, between what you want to do with your time, and what you are required to do. It is often easy for Cancers to tend to their responsibilities, but you just can't seem to get enough energy together. Instead, you dream of far off places, and want desperately to get away from your mundane life. Unfortunately, the Sun is demanding you spend more time out of your head, and focus on what you need to accomplish. This leads you to focus on your health as a way to avoid work, and to focus on a personal goal. Thursday promises to be your busiest day of the week, and you will need to be cautious about how far you stretch your body and your appetite to avoid exhaustion. Over the weekend, a responsibility at home will require your attention, and make it difficult to relax.
Vegetarian inspiration: Mushroom burger
Leo (21 July — 20 August)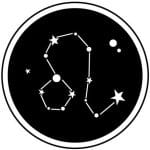 Creative juices are flowing for you this week, Leo. You are inspired to express yourself through a hands-on project or craft. An impromptu shopping trip to a craft or hobby store will leave your bank account sore, if you are not careful. Do your best not to take on too large a project, as your free time will be limited the rest of the week. Midweek you will find yourself suddenly surrounded by many people. A few of these people will reach out to you for help with minor crises. The Full Moon asks you to embrace your humanitarian side, and helping others will help you deal with your personal demons. As Neptune stations direct on Saturday, financial clarity will once again be yours. This will help you erase the confusion you've been dealing with over the last several weeks.
Vegetarian inspiration: Vegetable burrito
Virgo (21 August — 20 September)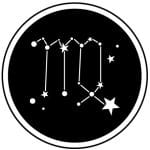 A tense conversation with a loved one early in the week brings conflict to your home on Tuesday, Virgo. Unkind words or cancelled plans make it difficult for you to keep on a happy face. To further add to the tension, you may run into an electric or heating issue at home as well. This forces you to spend money you were hoping to save, though you will be glad you had the financial resources to take care of the issue. On Friday a new job or financial assistance enters the picture, and this is a great time to promote your talents. Over the weekend, Neptune finally stations direct in your sector of romantic partnerships. This will help bring fanciful romance back into your life, including a very romantic Saturday.
Vegetarian inspiration: Kale pesto pasta
Libra (21 September — 20 October)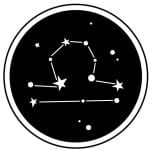 Responsibilities at work are beginning to feel overwhelming, Libra, and it is difficult to remain focused now. A coworker or supervisor will ask you to perform better or work harder, which may put your job or a potential promotion on the line. With the help of the Sun in your third house, you will be able to move at record speeds if you focus on one task at a time. Otherwise, you run the risks of trying to do too many things at once without actually accomplishing any of them. Friday's Full Moon gives you hope, and it will bless you with the ability to see the larger picture towards productivity over the next two weeks. This will be aided by Neptune stationing direct in your sector of daily tasks on Saturday. Clarity finally comes to settle the chaos at work, and you can see where you are going and what you need to accomplish. This will help motivate you to hit the ground running next week.
Vegetarian inspiration: Tomato basil salad
Scorpio (21 October — 20 November)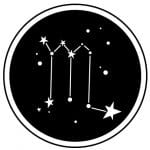 Creative sexual urges rule your mind this week, Scorpio, as Mars and Jupiter conspire to give your libido a boost. Take time to explore your own sexuality, as someone in your environment is ready for adventure in this arena. Thursday brings good financial news, and an opportunity to invest will present itself before the week is over. Friday's Full Moon in Gemini inspires your sexual desires once again, and sets the tone for a weekend full of passion and pleasure. Someone who has been swooning over you will make themselves known Friday night or Saturday afternoon. As Neptune stations direct in your sector of leisure, you can expect the opportunity to make travel plans over the next several months, as well as the opportunity to produce or adopt children.
Vegetarian inspiration: Broccoli and cheddar quinoa
Sagittarius (21 November — 20 December)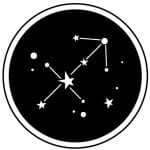 Happy early birthday, Sagittarius! It is your season as the Sun moves into your sign this week. With both the Sun and Jupiter in your sign, you can expect to gain a great deal of attention from others. The only thing you need to be cautious about right now is a tendency to over indulge in food and drink. The Sun and Jupiter together make it easy for you to gain weight. Something in your home is about to change as you tire of looking at the same layout or decoration patterns. The need to reorganize or rearrange will be overwhelming, though you will feel great when with a change in surroundings. Love is on the horizon starting Friday as the Full Moon illuminates your seventh house. Anticipate a renewal in a current romance, or taking a leap into a new one on Saturday.
Vegetarian inspiration: Vegetable lasagne
Capricorn (21 December —20 January)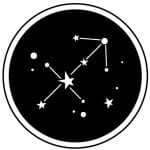 Trying to find the positive isn't always easy, Capricorn, and the truth of this week is that it promises to be a challenge. Fortunately, transits are only temporary and it won't last forever. Early in the week, communication and transportation issues are due to fall apart on you. Take proactive steps to ensure you are clear in your words with others, limit conversation, and give yourself extra time to get to where you need to go. As the Sun dips into your sector of seclusion, you will feel the need to withdraw. If possible, spend time pampering yourself and healing emotional wounds from the past year. Stress at work on Friday brings drama to a head, and you will be asked to mediate a conflict. Over the weekend those around you seem off, and you may begin to question their true feelings or motives. Don't dwell on these thoughts, and know that in a few weeks this funk will be over.
Vegetarian inspiration: Macaroni and cheese
Aquarius (21 January — 20 February)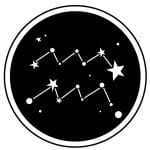 You are called to teach this week, Aquarius, and you have no problem giving advice to others. Most of your words this week will revolve around telling friends and family what you think they should do, how they should feel, and even how they should act. While it will feel good to get your opinions out in the open, you cannot avoid the tension it brings to your targets. This tension fades on Thursday as the Sun changes signs, and those you may have offended will see that your input was meant with the best of intentions. Excitement builds on Friday, when the opportunity to unwind and have a good time appears. Your weekend is due to be filled with fund outings with family or friends, though you will spend more than you originally budgeted for.
Vegetarian inspiration: Curry
Pisces (21 February —20 March)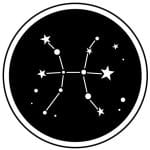 You are ready to make an impact at work this week, Pisces, as you run circles around your coworkers. This will get you noticed by a supervisor, who is impressed with your skills. Tuesday brings the opportunity to shine in front of superiors, and you can socialize with influential people to further your career. On Thursday the spotlight is on you, and will remain there for the next four weeks. Being the centre of attention is great, though it does come with a price. Your mistakes will not go unnoticed, so you be at the top of your game at all times right now. On Friday your attention can finally turn toward domestic matters, as family suddenly needs a great deal of your attention. Spend the weekend with loved ones to ensure they are well taken care of.
Vegetarian inspiration: Pineapple fried rice