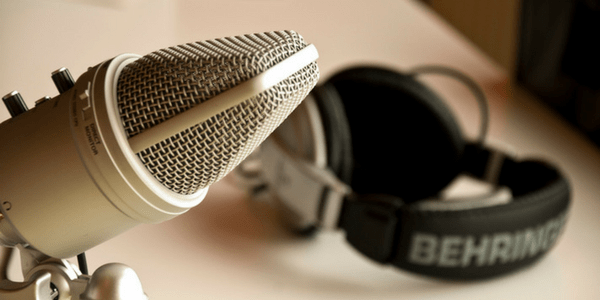 I love podcasts. I love listening to them while I'm running, gardening, or working on menial tasks.
I listen to podcasts for news, politics, to keep up with technology and, of course, for the latest in the weird and wonderful occultnik bubble.
Last year I wrote an occultnik manifesto to encourage people to spread the love for our quirky community, and I'd like to do more of that here, too.
Many occultnik podcasts have gone by the wayside over the years, but there are some still going strong. So, here are just some of my favourite occultnik podcasts which are still in production.
In the interest of being fair, I've listed these alphabetically, with a bonus podcast to check out at the end.
The Hermit's Lamp Podcast
Andrew McGregor runs the occult shop The Hermit's Lamp in Toronto, and the podcast of the same name.
The interview-style podcast has been running since 2011, and while the topics overlap with the shop's occultnik interests, in its earliest incarnation, the podcast tackled the subject of change. During its progression, the podcast started to tackle a wider range of subjects from divinatory techniques (with a heavy emphasis on tarot, one of his specialties) to nature and the self.
You can start listening to the Hermit's Lamp Podcast at any point, as it's largely interview-based, there's little risk of missing out. This podcast is highly recommended for those who have an interest in magick, spirituality, what it means to be alive, and how to bring your spiritual selves into your daily life.
Check out: Episode 57, "Talismans, punk, and and magick with Aidan Wachter," contains a fascinating conversation with one of chaos magick's most talented jewellers, following the late Mark Defrates, with whom Wachter co-founded the Z(Cluster). Great stuff.
Hippie Witch
Joanna DeVoe runs the Kickass Witch blog, and hosts a weekly podcast called Hippie Witch, which has been running since 2013.
While you don't necessarily have to start at the beginning, DeVoe does pick up on themes mentioned in previous weeks, but she usually provides enough context that you can still get a lot out of each episode. Some of her favourite topics seem to be astrology, numerology and, of course, magick. (And she's very keen on that terminal -k.)
DeVoe is always super upbeat, and keeps it positive. Though she occasionally does interviews, most of the episodes are her reflections on personal projects, and she shares her insights into what works, what doesn't, and actions the listener can put into practice in their own life. It's loose and scattered, but fun.
Check out: DeVoe's latest episode is "The Courage to Take Responsibility for Your Own Transformation," and is a great place to start.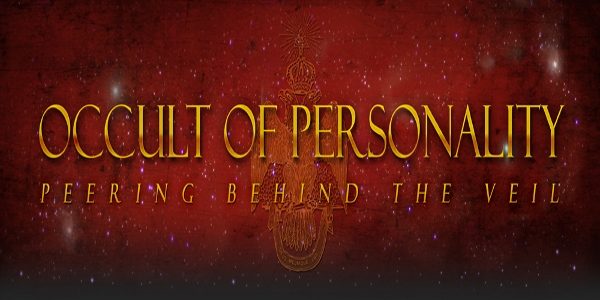 Occult of Personality
Established in 2006, Occult of Personality may be the longest-running occult podcast. The podcast is hosted by Greg Kaminsky, and co-host Rudolf, who has recently launched his own podcast, Thoth Hermes (see below).
Occult of Personality is an interview-style podcast and in listening to it, I often feel like I'm learning more about the people and issues discussed along with Greg and Rudolf. While the hosts are, of course, knowledgeable, it feels like we're discovering new aspects together, and I really like that approach.
Kaminsky has just launched a new membership site, the Chamber of Reflection, to help support the podcast, and offer new material for members. (As someone who's trying to get a membership site started, I can appreciate the effort that goes into it, and the costs associated with it.)
Check out: Episode 181 is an interview with Ryan J. Flynn, a Masonic artist with a background in art history, and it is an especially insightful interview.
Rune Soup
Gordon White started Rune Soup as a blog about chaos magick, but it has since expanded to encompass all sorts of weird and wonderful things, including a podcast. Initially, White started Find the Others in 2014, and rebranded and relaunched the podcast as the Rune Soup Podcast in 2015.
New podcasts emerge weekly on a range of topics, and are interview-based. Interviews with White are more like conversations, as he brings a lot of his own personality to each episode. I like that White goes beyond the familiar names in the American and British occult scene, and often brings in people I might otherwise not have heard of.
Check out: The interview with Marcus Matawhero Lloyd, a member of the Nga Ariki Kaiputahi tribe, about activism, decolonization and digital sovereignty is a must-listen.
Thoth Hermes Podcast
Rudolf (a.k.a. Gnothi Seauton) is a co-host of Occult of Personality (see above), and he's recently launched his own podcast, Thoth Hermes.
This is a new podcast — as of this post, Rudolf is only four episodes in — but it's off to a good start. Rudolf incorporates in-depth interviews with music, and an update on occult news. I like that it incorporates other aspects of occulture, and isn't solely focused on one type of occultnik endeavour.
Check out: The latest episode contains a lengthy interview with Thomas Karlsson, and a short interview with Laurie Pneumatikos about the origins of left-hand path conference that I happened to speak at in April.
Bonus podcast
Let's​ ​Just​ ​Be​ ​Wizards
Honestly, I'm kind of conflicted about this podcast. The audio quality is terrible, the historical information is often suspect, and one of the co-hosts casually tosses off sexist remarks that aren't consistently challenged by the other hosts. But there's something about it that I really like: they're actually doing the work.
Ok, let's start at the beginning.
Let's Just Be Wizards is a podcast which started in 2016 by a handful of friends — Adam Healton, Andrew Cox, and Max Lehman — who decided to take up magick, and find out if they could, well, be wizards. Sometimes they're joined by Courtney Conley, who offers her perspective as someone who's been practicing a little longer.
Each episode, the gang tackles a subject, and each person brings something to the table. One shares where magick has come in the news, another offers an historical perspective on the topic of the week (often gleaned from Wikipedia), and another shares methodology for how to practice the thing they're talking about. They each have a homework assignment, which is to try out the technique they're discussing, which each person does with varying rates of success. They encourage each other, share experiences, and offer suggestions for how they can move forward with their practice, and it's kind of lovely.
As I've been listening to Let's Just Be Wizards, I feel like I've gotten to know these people, and their reports of their progress is encouraging, and listening to them make connections between what they're learning as they go along is kind of gratifying.
I love that they're doing it, and while it's sometimes hard to hear what people are saying, it's a lot of fun to listen to. While this isn't necessarily a podcast an experienced practitioner might find interesting, it could be a place to start for those who want to see what people are doing, and get ideas on how to start their practice.
Check out: This is one podcast where it's best to start at the beginning, with the first episode on Ouija boards.
What about you?
Have you listened to any of these podcasts before? What did we miss? What's your favourite occultnik podcast?
I feel like this list has been largely dominated by white men, and I'd love to expand what I'm listening to. Suggestions are definitely welcome.