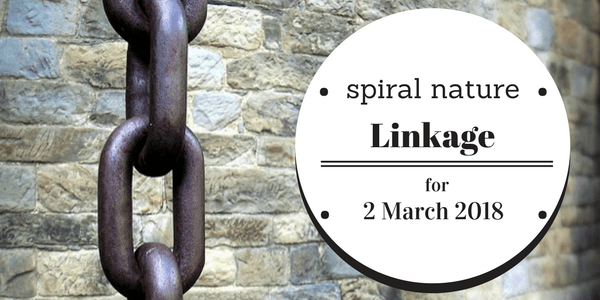 Magick linkage
On Aleister Crowley as spy.
Scott Stenwick on the difference between practical magick and (impractical?) mysticism.
Aaron Leitch on limpias, an egg cleansing.
Self-care is super important. On a similar note, see Chrysanthemum White Alder's article, "Mirror magick and self-love."
Important considerations before joining a magical group. Most groups won't last forever and that's ok. See A Gardnerian's take on this in "When a coven comes to its natural end."
Introverted magicians need time and space for self-reflection.
Spirituality linkage
Is eclectic a dirty word in spiritual circles?
What it's like to be a Pagan in college.
On the uses and importance of mythology.
What might the future of Paganism look like?
Occulture linkage
Ursula K. Le Guin's books were an introduction to magick and Pagan-like thought for many.
Pop witch Fiona Horne has a new autobiography out.
Ubuweb hosts an audio collection of weird recordings, including some of Aleister Crowley.
Sandman's universe is going to be expanded under Neil Gaiman's supervision, though he will not be writing new issues.
Facebook censors 30,000 year-old Venus of Willendorf as "pornographic," demonstrating yet another reason why we shouldn't expect major corporations to be at all concerned with art and (oc)culture.
The Charmed Ones, a show about Afro-Latina Brujas, is being developed.
Small town America is up in arms over whether or not to permit tarot readers to open up shop.
Reviews linkage
Magical Folk: British and Irish Fairies 500 AD to the Present reviewed.
A review of Satanic Feminism: Lucifer as the Liberator of Women in 19th Century Literature.
Into The Mystic: The Visionary and Ecstatic Roots of 1960's Rock and Roll reviewed. Also check out Alanna Wright's review of Into the Mystic.
A review of The Shaken Path.
Divining with Animal Guides reviewed.
A review of The Concepts of the Divine in the Greek Magical Papyri.
The Evolutionary Tarot reviewed.
Calls for submission
Common and Comparative Esotericisms: Western, Islamic, and Jewish, an academic conference put on by the Fondazione Giorgio Cini in collaboration with the Centre d'Études Turques, Ottomanes, Balkaniques et Centrasiatiques (CETOBaC – EHESS) will host the inaugural conference of the European Network for the Study of Islam and Esotericism (ENSIE) to be held on San Giorgio Island, Venice, on 12-14 June 2018. Deadline for proposals: 5 March 2018.
Carleton University is looking for a professor in the conjuring arts, which is kind of nifty. The position is for the  Allan Slaight Chair for the Study of the Conjuring Arts in the Faculty of Arts and Social Sciences at Carleton University. No deadline is given, but if you're interested and fit the bill, you can find out more info here.
Spiral Nature Magazine's calls for reviews and articles will go out this weekend. If you're not yet on our newsletter, or you're not yet getting these calls, update which segments you receive.
Bonus linkage
Irish woman legally marries a 300-year-old ghost, says the lovemaking is great. Sure. Why not.