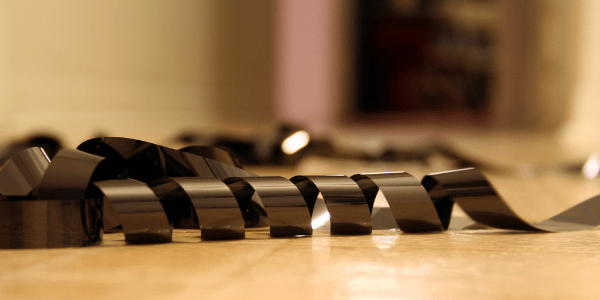 2018 has been an awesome year for Spiral Nature Magazine, and as you already know, our writers and editors are smart, hardworking and attractive people, and many have other businesses other than writing for us.
Once again we've compiled a list of holiday gift ideas drawn from their other endeavours. Check out what they have on offer, and maybe you'll find something you like.
Happy holidays!
Your Personal Astrologer
From Eric J. Pride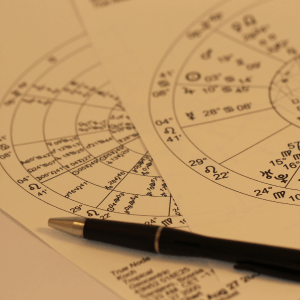 Astrological insight is one of the greatest gifts. Especially for those who are difficult to shop for. Warm yours and a loved one's holiday season with a buy one get one free astrology reading.
Eric J. Pride is an astrologer, wizard, writer, and the founder of the Central PA Lodge of Wizardry. In his free time, Eric enjoys unravelling the power of incantations through linguistic analysis and experimentation. He currently holds a B.A in Psychology, which has helped him dive deeper into the mysteries of occult sciences. 
---
Goddess Astrology Reading
From Alanna Wright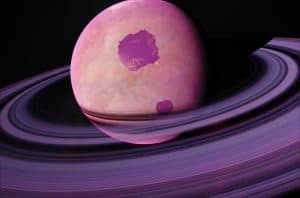 This session focuses on exploring your signature Goddess energies based on your natal astrological chart. We will look at the placement of Juno, Vesta, Lilith, Ceres, Venus, Selena and Calypso to see how the Goddess manifests through your life. In this reading, we can explore how to work with these goddesses and create intentions for personal growth.
Following the session, I will provide a personalized write-up of your Goddess energy. Happy holidays!
---
2019 Numerology Forecast
From Alanna Wright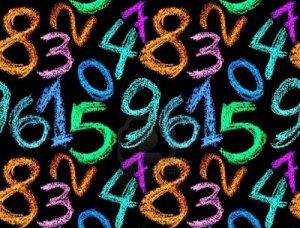 Did you know each year you are in a numerological cycle?
This reading explores the numerological energy this year holds for you. The reading will provide insight into how best to use the three universal energies of 2019 and highlight the focus of your personal numerology this year.
Included is a written description of the numerology for each month in 2019 and how to best use the energy of the upcoming year. Once you receive it, we will schedule a half an hour session for any questions you may have about the upcoming year.
---
Tarot Gift Certificate
From Jois Grandbois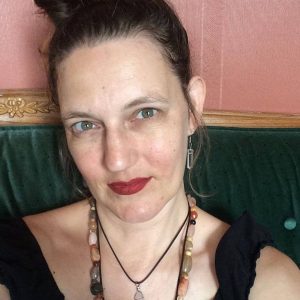 Each person who buys a gift certificate by 15 December 2018 gets a free 15 minute online reading! All readings include the video reading. and after the reading. I'll send you a photo of the card layout and written summary of our reading.
I love that reading tarot allows me to help people to connect with the hidden parts of themselves, and to recognize the patterns that flow through their lives. Thank for allowing me to share this gift.
---
The Minoan Coloring Book
From Laura Perry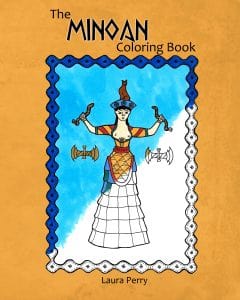 The Minoan Coloring Book contains 48 of my favourite pieces of Minoan art from ancient Crete: bull-leapers, snake goddesses, blue ladies, and more! These are not clip-art or Photoshopped images. I've drawn every single one of them by hand, basing my artwork on photographs of the original Minoan artifacts for accuracy. These fabulous colouring pages are singled-sided (the back of each page does not contain another picture) for your coloring pleasure — you can use markers and any bleed-through won't ruin another picture.
One of my favourite things about the holidays is that friends and family get together to do fun things and enjoy each other's company. Even though this is a hectic time of year, I think it's important to slow down and spend time with the people you care about. It may sound a little dorky, but one fun thing that anyone and everyone can do is get out your colouring books and all sit around the dining table and colour together. Everyone from little kids to us crotchety old grown-ups can do it.
---
Your Tarot Map for 2019
From Lori Lytle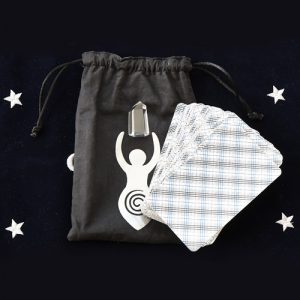 At this time of year, we are filled with dreams, desires, and a longing for wishes to come true. Turn your longings into action, manifestation and ease with Your Tarot Map for 2019.
Your email tarot reading includes your 2019 Tarot Year Card, an affirmation to keep you on track, a 12-card exploration of how to make the most of the year ahead, and a personal blessing carry with you throughout the year, words of comfort, compassion and inspiration.
Wishing you a year of dreams being realized, peace of mind being achieved, and laughter and happy tears flowing.
---
Happy holiday season, from all of us at Spiral Nature Magazine!
Image credits: Sarah