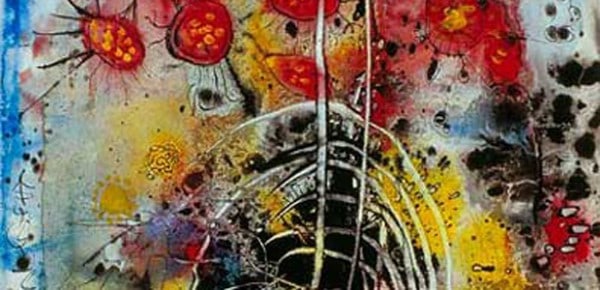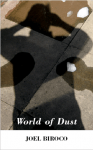 World of Dust, by Joel Biroco
Coronzon Press, 185 pp., 2013
Joel Biroco's now classic essay, "Go underground and be a chaos magician," was revolutionary to my teenage occultnik self. It was fierce and angry and punk as fuck.  The Exorcist of Revolution, the book that it was taken from, has been labelled as "juvenilia,"1 and probably rightly so, but I was a juvenile, and that ferocious urgency resonated deep within.
That essay was my introduction to Biroco. After devouring it, and everything else I could find online, I spent a small fortune collecting back issues of Kaos, the influential chaos magick magazine he edited, and any chapbooks I could scrounge up on eBay. It an was instructive period.

Biroco's work has always been powerful, but World of Dust haunts:
There was a time when I sat on the edge of my bed and thought of the future, what it would bring, how my drive in the present would unfold into a fulfilment of desires. Now, grey-haired, I sit on the edge of my bed and cannot think of anything I desire, of a desire I can sustain.2
As if recollected by some version of that punk chaote kid, now older and arguably wiser, this novel weaves memories into an intricate pattern. Distance blurs between first and third person narration as attention dances from childhood to the present, glossing over the middle years — the years that, in the psychic turmoil of "Go underground," might have been described as purposeless.
Life has become quiet, reflective:
Perhaps there is a heroic story to be found in having a life so much less than the average, a life peering out of the window, of looking at the sunset, of waiting for a cough to go, of drawing a finger through the dust, of barely being here, yet not knowing where else.3
It's an ordinary life, uneventful and rendered impressionistic. A solitary childhood, though not lonely, a lost love, lost parents, and amongst this chronicle losses, the erosion of memory, the sole thread that hangs these discrete, concrete moments together. Until — suddenly — he latches on to some detail and it fractals, spiralling outward and inward simultaneously in a torrent of vivid imagery.
I accept the curse. I choose to be used. Cast out still wearing the crown. Despite it all, I retain the dignity of one pursuing the Great Work, all things that lead to the thought, the conviction, that an illumination will follow though my correspondence betrays I am angled to the light as a prisoner.4
I say "novel," but it's not that clear. There's some semblance of a narrative structure, but the truth is, World of Dust resists categorization. There are moments that may be poetically rendered memoir, and it's clearly infused with lived experience, but whether this is Biroco's or the character he's created, it's impossible to tell. As he says, "They shall know me as one who had the key of things. I annihilated my self and greyed my face with the ashes of ideas."((ibid.))
Novel, prose poetry, memoir — whatever it is — it's elegantly rendered, and thoroughly engrossing.
Check the website for audio of Joel Biroco reading excerpts.
Image credit: Detail from "Deja Vu," by Joel Biroco, 2001