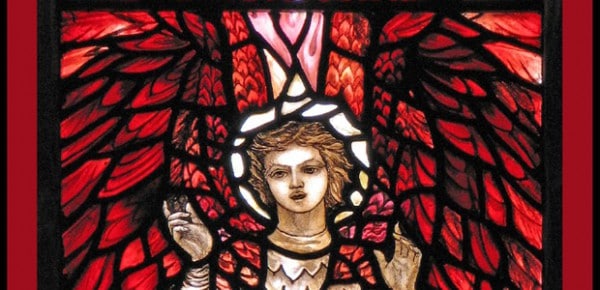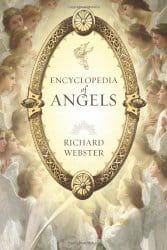 Encyclopedia of Angels, by Richard Webster
Llewellyn Worldwide, 9780738714622, 262 pp., 2009
A few centuries ago this book would have been: a) invaluable; b) impossible to produce; and c) the result of years of painstaking research and writing in the scriptorium of some European monastery.
Of course, as an encyclopaedia, the Encyclopedia of Angels is intended primarily as a reference work and is not meant to be read straight through. Consequently, my review is based on an overview of the work based on a number of entries with which I am familiar.
This is an extensive, though  by no means comprehensive, listing of angels: their attributes, works, and assorted facts. The total number of angels in existence, according to some authorities, is in the vicinity of four billion (!), so a comprehensive listing is quite out of the question.
Of course, among the angels listed are many who sided with Satan during the rebellion in heaven. Despite the fact that they are considered to be demons at this time, they started their existence as angels. Excluded from the listing are the majority of angels used in enochian magick, which would need their own volume to deal with properly. Also excluded are those angels about whom nothing except their name is known.
One thing which becomes apparent as one studies angels (as many in the New Age community do), is that there is often serious disagreement about the name, function, and even rank of various members of the angelic hierarchy. Some of these were caused by translations (a number of early Middle Eastern languages were written without the use of vowels); while some are based on differing opinions of authorities (for instance,Dante and John Milton have very different opinions regarding Beelzebub). This can lead to a certain amount of confusion.
As well as containing information on hundreds of angelic beings from Abrahamic and non-Abrahamic cultures there is information on the ranks of angels (choirs, dominions, thrones, etc.), sources of information (writers, books, and religions), and various other data. All of this is result of years of study and research being condensed down into a usable size and format. While angelology is not a main interest of mine (it is of several close acquaintances, however) I recognize its appeal to a large number of individuals today. The appendix includes three separate invocations for guardian angels.
If you are interested in angelology, Encyclopedia of Angels is a worthwhile addition to your library. I would not, necessarily, class it as the best book I have read on the subject, but it is easy to use, and the index expands its usefulness.
Image credit: Lawrence OP