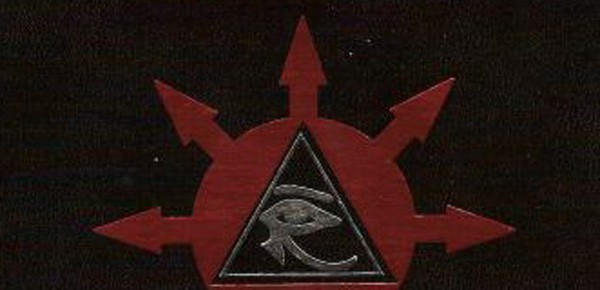 There are some books that are required reading for the dedicated student, and this list represents my top five books dedicated to chaos magick – books that defined chaos magick as a distinct field of study and practice.1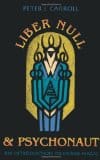 1. Liber Null & Psychonaut: An Introduction to Chaos Magic, by Peter Carroll
Liber Null, first published in the late 1970s by Ray Sherwin, is the handbook for the Illuminates of Thanteros, the first group dedicated to chaos magick. The IOT was conceived of as a new kind of order based on meritocracy, and Liber Null serves as an introductory text to what was then a new approach to magickal practice.
New Falcon published Liber Null and Psychonaut together in 1987. Psychonaut expands upon themes raised in Liber Null, and contains the much maligned pseudo-scientific approach to catastrophe theory, but it does have its moments, defining and reframing magickal theories for a new generation of occultists.
The material draws heavily from Aleister Crowley, and sections of Magick are frequently paraphrased – even example for example in some cases. Even so, it remains a cornerstone of chaos magick, and its relevance has not dimmed.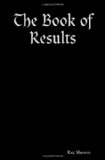 2. The Book of Results, by Ray Sherwin
Sherwin co-founded the Illuminates of Thanateros with Peter Carroll, and The Book of Results is another early text which helped define the movement. In it, Sherwin gives a lucid introduction to sigil magick via Austin Osman Spare, and introduces chaote philosophy.
The introduction to incense creation and aromatherapy have been criticized as being out of place in a book dedicated to chaos magick, but in many ways I think that rather misses the point.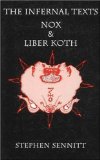 3. Infernal Texts: Nox and Liber Koth, edited by Stephen Sennitt
Nox is an anthology of twenty-two essays and articles previously published in Sennitt's magazine of the same name written by various chaos and black magickians. It primarily consists of the rites and theories of the Order of Nine Angels, and draws heavily on the Golden Dawn, Aleister Crowley, the OTO, and Lovecraft for inspiration.
Writers often "correct" the views of earlier authors, Lovecraft in particular (apparently forgetting that he wrote fiction), and Liber Koth focuses entirely on working with the Cthulhu Mythos.
These texts provide an enchanting snapshot of chaos magick's earlier and darker influences circa the 1980s. The edge seems to have dulled somewhat in subsequent generations, and this book provides a great reminder of what once was. (Dead but dreaming…?)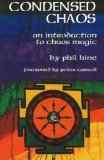 4. Condensed Chaos: An Introduction to Chaos Magic, by Phil Hine
Hine covers a wide variety of introductory topics in an easy, conversational style in this New Falcon title published in 1995. Hine employs a number of mnemonic devices intended to be "cute," (Such as S.P.L.I.F.F.: Statement of intent, Pathways available, Link, Intense gnosis/indifferent Vacuity, Fire, Forget. See? It's adorbs.), but the book is light and fun.
If there was one book you were going to use to introduce chaos magick to your non-chaote friends who had a dim view of the subject: this book would provide an excellent start and step towards rectifying that view.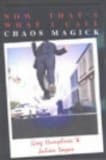 5. Now That's What I Call Chaos Magick, by Greg Humphries and Julian Vayne
Published in 2004 by Mandrake of Oxford, NTWICCM, after a brief introduction to chaos magick, the authors launch into descriptions of their work. Numerous rituals are presented, often written in the first-person, describing the rite performed and reflections from participants.
Formulaic rites aren't given for the reader to perform, and theories aren't expounded upon in great detail; NTWICCM shows you what chaos magick is like in action. It's an odd approach, but, in many ways, it works.
It continues to surprise me how often I am asked for recommendations of chaos magick books. Whenever it seems like a dead or dying movement, but new people hit upon it, and a new wave of practitioners follows, each brining their own ideas into the practice.
What would your top five be?
First published on Plutonica.net 02 April 2008.
See also, "Psyche's list of chaos magick primers." [↩]