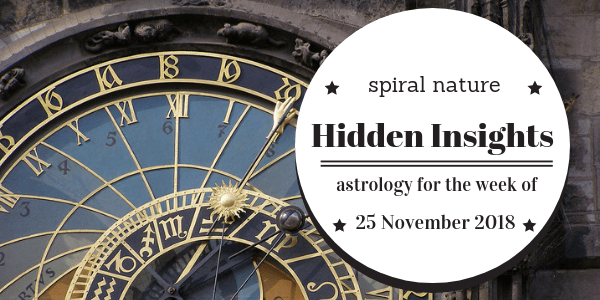 Very little will be hidden this week as Hidden Insights observes multiple solar aspects to illuminate what was once secret. The Sun joins forces with Jupiter and Mercury, bringing big dreams and clear mental directions. Mercury also makes a harsh square to Mars, which will feel like a fire has been lit within. However, as Mercury is still retrograde, we need to be cautious old wounds and heated arguments resurfacing on Tuesday. Later the same day, Mars carries the energy it took from Mercury and makes a sextile with Saturn.
The celestial baton race playing out between these three planets promises an exciting and active few days, which bring thoughts of grandeur and the energy to back them up. Last week many of us promised to handle more than we could deliver. This week the energy shifts, and we can finally accomplish those seemingly impossible tasks.
Friday and Saturday finish the week off with Venus opposing Uranus. Expect strange encounters, and last minute changes to plans. With the planet of love and the planet of chaos at odds, the weekend promises to not only feel unusual, but also shocking. Socially, we may have a difficult time being nice to one another, despite the rise of holiday vibes. Doing early shopping for the holiday season may not be the best idea, unless it's done online.
Astro Homework
The two solar conjunctions provide us with a wonderful opportunity to find a new direction, and to nourish the physical body. Spend this week brainstorming about whether you are happy with your life's direction, what you want to keep, and what you would like to improve. Plans that are made between now and when Mercury goes direct in December will be seen through to the end. This is particularly true for financial goals as the Sun joins Jupiter on Monday.
Aries (21 March — 20 April)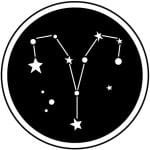 Feeling a little restless, Aries? The Sun and Jupiter join forces in your sector of travel and education this week. Over the last month, your attention has been turned inward, and now you feel ready to conquer the world. While you are dreaming big, you will need to put your ideas on the back burner a little longer. An issue with someone from your past sneaks up early in the week, and you need to settle an old debt before you came move forward. Your ruling planet plays messenger between Mercury and Saturn, which helps you realize just how much hard work you have ahead of you. Fortunately, you'll be able to transform your need for adventure into hard work. Over the weekend your love life comes into focus with Venus, and you can expect an exciting surprise from someone special on Saturday.
Patronus: Beaver
Taurus (21 April — 20 May)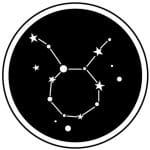 It feels as though everyone wants to talk about money, Taurus. Certain people in your life want to give you advice about how you should spend or save yours. Others want you to spend more than you are willing to part with. On Tuesday a heated discussion about debt, or joint finances brings stress to your home. Do your best to greet this conflict with the idea that a joint effort is needed to solve the problem. On Thursday you can expect a friend or neighbour to offer you the opportunity to make some extra income, but be cautious about joining any sales teams or pyramid schemes. Starting a new financial venture will be met with a great deal of difficulty. A surprise encounter with a woman on Saturday will push your patience to the limit. If possible, avoid meetings or conversations with the women in your life right now.
Patronus: Squirrel
Gemini (21 May — 20 June)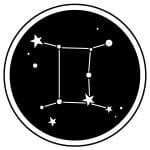 Romance and passion light up your world this week, Gemini. Monday's energy brings optimism and excitement to a new or current relationship. For the single Gemini, this is the perfect time to socialize and flirt, particularly with a person who is older than you. For Geminis who are currently in relationships, flirtation intensifies between you and your partner. Your ruling planet, Mercury, joins the Sun and Jupiter this week, which brings a heightened awareness of your physical health. Expect overindulging and weight gain, but you can be cautious about your diet and how sedentary you may be. Friday and Saturday bring social excitement, and you will be meeting a new friend who shares a number of your more unusual quirks and interests.
Patronus: Chameleon
Cancer (21 June — 20 July)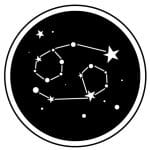 Your mind and body are revitalized this week, Cancer. Most of the world is fighting the urge to sleep, but you are empowered to push forward. Your physical health once again becomes the centre of your attention, and you are eager to engage in physical activity. This week marks a great time to begin a walking or jogging routine to boost your metabolism. A meeting with a physician is also promised, though they may take the form of a personal trainer or wellness coach. Thursday brings a touch of love, when a charming stranger will compliment you on your physical appearance or clothing. Over the weekend, a change of plans at home will force you to reschedule an event or gathering with a family member.
Patronus: Alligator
Leo (21 July — 20 August)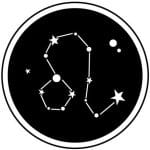 Over excitement and a touch of mania rule your spirit this week, Leo. Plan on spending most of the week chasing hobbies that excite you. As the Sun and Jupiter align in your house of luck, this is a wonderful position for winning games of chance. If your palms begin itching, know that this is a sign of incoming money, and be certain to buy a lottery ticket. While not every Leo will win this week, many of you will be blessed with extra cash. Wednesday brings news from a friend who is getting married and wants your help planning the event. Use this opportunity as an outlet for your creative energy, just try not to allow yourself to become the centre of attention. The weekend's exciting opposition between Venus and Uranus brings the opportunity for a surprise trip with a family member.
Patronus: Bumblebee
Virgo (21 August — 20 September)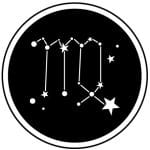 The tensions you have been experiencing at home lift this week, Virgo, as the Sun and Jupiter bring harmony to your family. This will be a particularly productive week with any professional or romantic partners in your life. An important conversation on Monday allows you to settle a disagreement from two weeks ago. Plan to be busy on Wednesday, as Mercury won't give you a moment to sit still. Most of your day will be spent shopping, running errands, and attending important meetings. Expect to run into an old friend who you will want to invite over for a gathering. Over the weekend, excessive spending has you filling your home with new décor, gifts, and other items you won't be able to say no to.
Patronus: Giraffe
Libra (21 September — 20 October)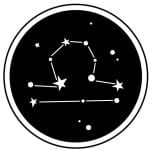 It will be difficult to avoid being the centre of gossip and rumours this week, Libra, as those around you are buzzing with news. Most of this gossip will be coming from your coworkers, and you will want to be on guard. Your physical vitality takes a hit from Tuesday until Thursday, when you will be more vulnerable to minor illness and injuries. Take proactive measures and you won't find yourself in bed with the sniffles over the weekend. If you are able to avoid a cold this week, you will be in for a particularly romantic weekend. Venus and Uranus intensify your axis of love, and a new or surprising romance might take you off guard.
Patronus: Turtle
Scorpio (21 October — 20 November)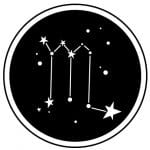 A great sense of desire for justice overwhelms your thoughts this week, Scorpio. Someone in your life isn't being treated fairly, and you want to make the world right for them. Your desire to fight for what you believe is right comes to a head on Thursday, when a friend's loss of income pushes you over the edge. You friend won't want you help, though you will be unable to control your impulses. The obsessive need to assist presents a problem on Thursday, when your wandering mind clouds your focus during your daily commute. Be cautious where you step, and watch out for other drivers on the road. Friday and Saturday bring intensity at work, and an unusual encounter with a coworker gives you inspiration to help a friend.
Patronus: Beagle
Sagittarius (21 November — 20 December)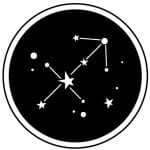 Of all the luck that is flowing this week, it is Sagittarius that receives the majority of the the intensity, especially those born on the 21st, 22nd, and 23rd of November. As the Sun and Jupiter align in your sign, you can expect everything to go your way. This will be a week where everything you try will be accomplished with success. On Tuesday, an important conversation takes place at home, and it has the potential to change your source of income. This is wonderful news for those of you looking for a new job or to change careers. Even with the harsh Mercury retrograde, you have the ability to overcome it. Over the weekend you will enjoy a leisurely get together with friends, which will be the perfect way to end an exciting week.
Patronus: Osprey
Capricorn (21 December —20 January)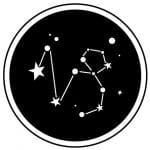 You're in the mood to get your mental health in order this week, Capricorn. Most of the week will be spent uncovering what really makes you happy. This is also a great week to address unfinished business that you've been putting off. On Tuesday, a conversation with a man brings up an issue from your childhood. For many, this will manifest as a father figure who shares a secret that has been hidden. Important conversations continue through the week — especially at work, where you may hear about a coworker who has been fired or no longer works with you. Over the weekend, a last minute change in plans has you spending your Saturday at home.
Patronus: Bay mare
Aquarius (21 January — 20 February)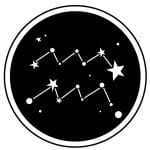 A week full of surprises will have you feeling as though the world is adoring you, Aquarius. This sudden good luck may be particularly useful to your bank account on Tuesday. Friends will also play an important role in your life this week, and you will receive an abundance of social invitations. On Thursday, an argument with a friend over clothing ends with a laugh. However, this will mark the first of a series of small arguments. Yet again, this will last long. Over the weekend, a large gathering of friends in a religious or spiritual environment energizes your soul. Take this opportunity to reconnect with your inner mystic and redefine your faith.
Patronus: Butterfly
Pisces (21 February —20 March)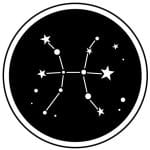 Excitement at work has you on top of the world with superiors, Pisces. You can begin to make incredible advancements in your career and set yourself up to earn more money in the upcoming year. As everything appears to be going your way, there is a small voice in your head that questions what you want to do with the rest of your life. Such a large existential crisis can't be a solved in a single week, though you're beginning to feel the need for more in your life. On Thursday a big idea at work strikes your brain like a bolt of lightening. If you feel as though your idea is radical, trust that it's difficult for you to fail at work right now. A wake up call on Friday comes concerning your bank account. If you are not careful an automatic debit or bill will make for a rough surprise over the weekend.
Patronus: Adder