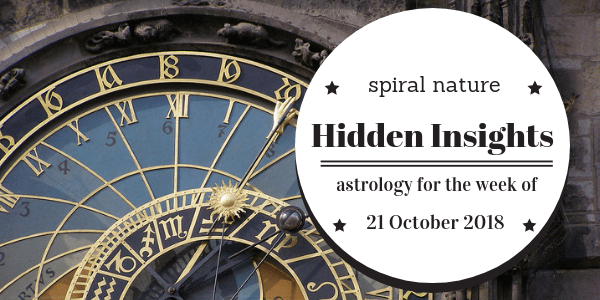 With a number of beautiful aspects illuminating the heavens, Hidden Insights anticipates a joyful week. The Sun makes an opposition to Uranus on Tuesday, a conjunction with Venus on Friday, and a sextile with Saturn on Saturday. These notable transits promise exciting encounters. The collection of these planets play out in Scorpio, Capricorn, and Taurus. When combined elders and the elder come to focus. Nursing homes and rights for the aging will be more prevalent right now, and will be seen in the news and on the global stage.
Romance itself is in the air as Mercury makes a sextile with Pluto and Venus makes a sextile with Saturn. However, it is important to remember that Venus is still retrograde. Initiating new romantic relationships is not wise. Friday and Saturday make it difficult to adhere to this, as the Sun joins Venus, adding fire to the planet of love. Quick romances and passionate encounters will thrive now. Remember they are fleeting, and should not be pursued as stable and long-lasting.
Energy over the weekend is highly focused and productive. Saturn's passage through Capricorn is enhanced by the Sun. The majority of you will be feeling ambitious, and ready to work hard. This is a great time to apply for jobs, begin important projects, or promote a business. Anything that is started over the weekend will be able to be followed through to completion. Reaping what is sown is intensified; particularly in financial endeavours.
Astro Homework
Solar energy is strong this week, which is the perfect time for self-improvement and strengthening the body. This week, Hidden Insights is straying from spiritually-based assignments in favour of physical activity. Our spiritual and magical bodies function the best when they are supported by the physical body. There is no better time to focus energy on physical health and wellness. Spend extra time this week eating consciously and initiating new physical activities.
Aries (21 March — 20 April)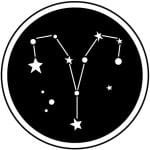 Examining your professional life takes charge of your thoughts and planning this week, Aries. Of course, you would rather race off to begin an exciting adventure; however, you are called to be more practically minded. A financial opportunity to reduce debt appears, and you don't want to miss the chance to change the way you produce income. Independent and small business investments go well for Aries, and they can bring the potential to produce a great deal of income. A gift on Friday lifts your spirits, and those looking to fill out any type of application will be most successful if it is turned in today. Over the weekend, you may need to stop a friend or relative from making a foolish financial mistake. Trust your instincts, as they are as sharp as a razor right now.
Artistic expression: metalworking
Taurus (21 April — 20 May)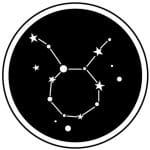 Everyone around you seems to be wanting to give you advice right now, Taurus. Naturally, this is difficult for you, as you possess strong convictions. In order to gain insight into what others are attempting to share, reach out to a spiritual mentor or religious leader. You could also spend time reading what the ancient philosophers wrote, if the idea of speaking to someone feels a bit uncomfortable for you right now. The Sun and Venus align in your house of interpersonal relationships this week, which draws attention to your love life. Expect tension here, and do your best not to initiate any new relationships right now. Over the weekend, input from others is presented to you again, though you may be more receptive. Remember, listening to advice is not the same as taking it. Allow yourself time to think things over.
Artistic expression: Sculpting
Gemini (21 May — 20 June)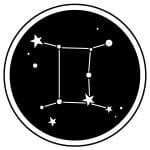 Life at work feels strained this week, Gemini, and you can't quite put your finger on what's wrong. You will spend most of the week trying to get to the bottom of a problem or secret, and coworkers are not likely to be very helpful. You will need to exercise your powers of persuasive speech to solve your mystery. Keep in mind the old expression, "Curiosity killed the cat." This is not to say you are in any physical danger with your curiosity this week. However, you are likely to expose a few of your own secrets in the process. If there are things you don't want your coworkers to know, it will be best to leave their secrets alone. If you are able to exercise restraint, the willpower will pay off on Friday when the information you have been waiting for is announced.
Artistic expression: Jewellery making
Cancer (21 June — 20 July)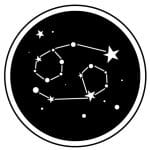 Sexual energy intensifies for you this week, Cancer. The words of singer, poet, or public speaker will drive you wild. The opportunity to express yourself sexually outside of the bedroom presents itself, and you may want to be a little more adventurous with your body. As with all signs right now, short romantic affairs are fine. Do not expect to have any relationships stand the test of time, if they begin during Venus retrograde. Tuesday bring exciting news from a friend or group of friends. Any tense social or group dynamics will be resolved. Your libido reaches its peak on Friday with the Sun and Venus conjunction, which will lead to both an exciting and possibly naughty weekend.
Artistic expression: Poetry
Leo (21 July — 20 August)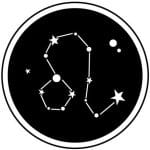 There seems to be more on your to do list at home, Leo, than you know how to handle. Ideally, you'd prefer to be out and about, but domestic matters draw your attention. On Monday you may uncover something you thought you had lost. If something has gone missing, this is a great day to try and find it. It might not be a bad idea to clean out a drawer or closet while you're at it. While your household keeps you busy, you may have a difficult keeping work at work. A large project or problem at work could force you bring those tasks home. Over the weekend, a harmonious alignment allows you to fully enjoy your private space. A visit from family is also likely, and you may be asked to help a relative secure a new job.
Artistic expression: Photography
Virgo (21 August — 20 September)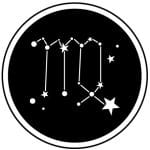 Virgos are notoriously organized, and that often includes their minds. This week your mind may be a bit scattered, and much of your time will be spent processing abstract ideas, and dwelling on personal anxieties. Allow yourself time to process problems, especially those that relate to children or personal projects. Tuesday brings conversations about travel that could lead to a weekend getaway or road trip across the country. Try not to over analyze the opportunity. Instead, enjoy the adventurous energy of the unknown. If you do decided to take a long road trip, make sure you have your car serviced or take another person's vehicle. You are due for car trouble.
Artistic expression: Crocheting
Libra (21 September — 20 October)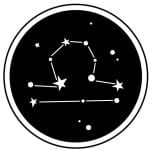 Financial changes at home bring several unexpected expenses, Leo. On Monday, the need to replace, repair, or update a household fixture becomes evident. With Scorpio and Capricorn in play, the most logical conclusion will be problems with plumbing, water, or a washing machine. Even if you don't own one yourself, problems at the laundromat arise. The big event for Libra is Friday, when the Sun aligns with your ruling planet, Venus. In this position, Venus is considered by astrologers to be combustible. Venus is weakened, and unable to express itself completely. For you, this promises to produce a slow and difficult weekend where you don't seem to have the energy to do anything. It is best to lay low on Saturday, and catch up on much needed rest.
Artistic expression: Weaving
Scorpio (21 October — 20 November)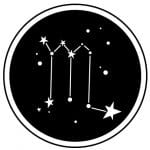 The season of Scorpio is upon us, and your sign is very active this week. Monday brings a great deal to accomplish, and you are likely to engage with others around town. There is no hiding for you right now. A personal relationship is put to the test on Tuesday, as the Sun opposes Uranus in your house of other people. Scorpios in romantic relationships are promised intense conflict that could dramatically change how you and your partner see each other. Single Scorpios may encounter an exciting individual who seems to turn their world upside down. This short lived romance allows you to play out your most exotic fantasies. Friday is all about you, and it's fine to be the centre of attention at times. Others may find you demanding, but sometimes you need to put your foot down. Be confident that others will forgive minor acts of selfish behaviour.
Artistic expression: Painting
Sagittarius (21 November — 20 December)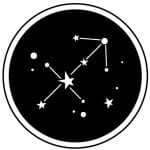 A private investigator has nothing on you this week, Sagittarius. Your desire to solve problems, uncover the truth, and even expose liars is intense right now. Through the course of your digging, you may want to double check your bank statements or receipts. It seems there is hidden money due to you that you'll need to advocate for in order to receive. However, personal investigations are not the only projects you are participating in. At work, you are likely to be called to give a statement about a coworker. In the most extreme conditions, you may be called to testify in court. Over the weekend, you will hear about or be part of a secret love affair. Sometimes the most taboo topics are the ones that give us the greatest thrill.
Artistic expression: Quilting
Capricorn (21 December — 20 January)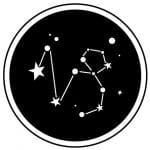 Enjoy the fruits of your labour this week, Capricorn, as the Sun brings recognition from friends and colleagues. Social gatherings, awards ceremonies, and group celebrations are promised now. You are ready to explore your playful side. On Tuesday, your serious and practical side dissolves, as others find your humorous, entertaining, and spontaneous. It is this spontaneous energy that allows you to enjoy simple pleasures. A trip to the spa or salon on Wednesday is advised, as you deserve to be pampered. Over the weekend, an important financial decision will need to be made that surrounds a personal investment or retirement fund.
Artistic expression: Ceramics
Aquarius (21 January — 20 February)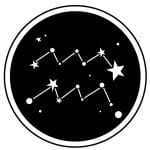 Professional success occupies your mind this week, Aquarius, as you reflect on what the next chapter in your life will be. Your thoughts may stray to the darker side of life on Monday, as regrets also enter your mind. Try not to dwell on what you could or should have done. Instead, focus on what you did well and what you learned. Conflict with a parent or parental figure is possible on Tuesday, along with computer trouble or other electronics in your home that are not functioning properly. New rules or policies at work or school appear by Thursday, which force you to question if you are able to continue on your current path. Feelings of regret and nostalgia return on Saturday, and you may need to reach out to a friend or family member to help you let a challenging situation go.
Artistic expression: Mural work
Pisces (21 February — 20 March)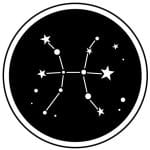 Blessed with the gift of persuasive speaking this week allows you to take control of any situation you find yourself in, Pisces. Friends look to you for both inspiration and advice right now, so you will need to be cautious about how you advise others. As you dole out philosophical advice, you may wonder if you should continue your own education. Taking a new direction in life will be suggested to you on Tuesday, which further confirms your feelings. Friday's alignment between the Sun and Venus illuminates your house of higher education, and the desire to learn something new intensifies. With several omens pointing you in this direction, it would be worth exploring.
Artistic expression: Music