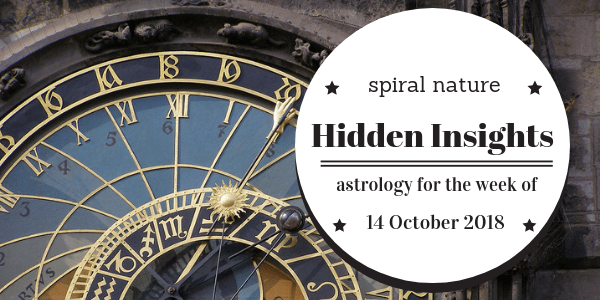 A Mercury ruled week is forecast at Hidden Insights, as the quick-changing planet is the only celestial body making major aspects. On Monday, a beautiful conjunction between Mercury and Venus makes for an exciting start to the week. Classically, these two planets in alignment signals harmonious and peaceful interactions with others. However, Venus is still retrograde, and in Scorpio it can create intense and paranoid conversations. Romantic partners start doubting each other, and may well express frustrations with one another. It is best to remember why friends and partners are in our lives, and what we appreciate about them — instead of what gets under our skin.
Friday brings an active square between Mercury and Mars, along with a harmonious trine between Mercury and Neptune. Relationships really are put to the test this week, as both Venus and Mars will be hit by Mercury. The final aspects bring tension to a head towards the end of the week, and drastic actions will be taken. It will be difficult to control what is said right now, and saying things that might later be regretted is possible. Over the weekend, people around the world should do their best to watch what they say.
Astro Homework
The lessons given by Mercury this week are all about how we express ourselves. Your homework is to exercise verbal restraint. At home and at work, challenge yourself to be the last person to speak. In groups, be the active listener and only respond when you are asked for your opinion. Even then, take time before you respond and formulate your thoughts carefully. If you do, while everyone else will be lost in the wave of Mercury's intensity, you will get the most out of the week's energy.
Aries (21 March — 20 April)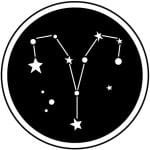 Financial conflicts appear early in the week, Aries, as both your income and your current debts come in to focus. You may need to find creative ways to produce extra income. Fortunately, an opportunity will present itself before the end of the week. Joining forces with another person will be required, though you may not be comfortable sharing the profits. Not every business venture can be done alone, and that is the challenge you face this week. Friday brings an important conversation that could lead to a job offer, as Mercury strikes your ruling planet. Expect physical labour to be involved with this opportunity, paired with a very active weekend.
Patronus: Beaver
Taurus (21 April — 20 May)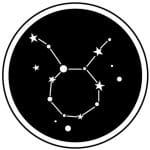 This week's alignment between Mercury and Venus hits your sector of love and partnerships, Taurus. An argument on Monday or Tuesday exposes secrets that someone has been hiding. News about pregnancy is also likely this week, but it will need to remain a secret. Thursday brings a heated debate with an authority figure. This could be a parent, supervisor, or government official. After this occurs, a friend or loved one will feel the need to intervene on your behalf. It would be best if convince them to allow this situation go. Friday or Saturday brings the opportunity to get involved in a creative project with a friend. Art projects, volunteer work, or redecorating are all possible activities right now.
Patronus: Greyhound
Gemini (21 May — 20 June)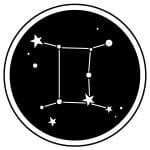 Your ruling planet is very active this week, Gemini, which will force you into high gear. Early in the week, responsibilities at work make it difficult for you to fully relax during your downtime. A new project or responsibility ignite jealousy from coworkers. Do your best to stay focused on your work, and try to avoid being pulled into another's drama. Now is not a good time to mix business with pleasure and socializing. Also this week, the opportunity to travel for work will present itself. This can range from running a quick errand for the company, to spending time at a different work location. When this opportunity presents itself, make sure you take it. Downtime doesn't exist for you this weekend, as overtime or a second job take over. Work hard this week, and you'll be able to play hard by the end of the month.
Patronus: Honeybee
Cancer (21 June — 20 July)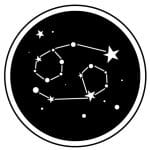 Luck is on your side this week, Cancer, and it appears you cannot lose. An opportunity to indulge in games of chance, raffles, and lotteries is great on Monday and Tuesday. If possible, enter a drawing for a modest prize, as you are due for a reward. Wednesday brings tense flirtation from a charming stranger. Keep in mind that Venus is still retrograde, and while flames of passion may ignite, they will not stay lit. It is perfectly acceptable this week to have a fling, just do not expect romance to last. Friday's square promises tension with a man in your life. An argument over money is the source of this conflict, so be prepared to defend what you believe your joint money should be spent on.
Patronus: Butterfly
Leo (21 July — 20 August)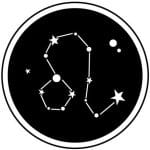 Heated discussions at home make it difficult to find harmony with loved ones, Leo. Instead of arguing, you should help those you live with see that you must all present a united front. Difficulties that each of you have faced come to a head, and you must continue to work together. This week you need to be the rock that supports those you love. Thursday brings a change at work, where you may need to say goodbye to a coworker or client. This separation from work will not be your own, though you will be asked to provide recommendations to the person leaving. Over the weekend, the over consumption of alcohol could get you into trouble. It would be best to curb your thirst, or say in to drink.
Patronus: Penguin
Virgo (21 August — 20 September)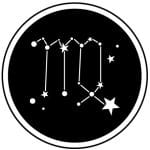 While most of the zodiac is dealing with tension, Virgo, you have a free pass this week. Interactions with friends, family, and neighbours go well. In fact, a pleasant surprise comes your way early in the week. Tuesday brings exciting news from a family member who has been dealing with a difficult situation. Help share in their excitement by agreeing to a small celebration. Distressing news from a coworker comes later in the week, and an announcement at work may change the way you handle your daily workload. Do your best not to let this produce too much stress, as you are more susceptible to illness starting on Saturday.
Patronus: Baboon
Libra (21 September — 20 October)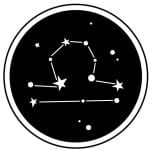 Analyzing your cash flow becomes important early in the week, Libra. Feelings of lost financial control may even seem overwhelming at times. Unexpected expenses come on Tuesday and Wednesday, which will feel like a harsh blow. The most important thing to remember is that this is only a planetary transit, and is not permanent. Friday brings a productive aspect between Mercury and Mars, which will bring you the opportunity to earn extra income through a creative or artistic business venture. Libras naturally have an eye for aesthetic beauty, so use that skill to your advantage. Over the weekend, Neptune asks you to think outside the box to generate income, and you may receive another job offer.
Patronus: Otter
Scorpio (21 October — 20 November)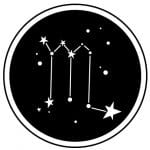 The conjunction between Mercury and Venus occurs in your sign, making it a very personal event. Scorpios born October 28th and 29th will feel the effects most intensely. Expect to spend a great deal of time out of your shell and make important connections with others. A person in a position of power provides you with the opportunity to reinvent your life's direction. This can include a new job, new home, or even a new identity. A situation at home that has been brewing over the last several weeks comes to a head on Friday, as conflict with a family members comes out in the open. Over the weekend, an invitation to a club or party provides the chance to work off excess energy.
Patronus: Peacock
Sagittarius (21 November — 20 December)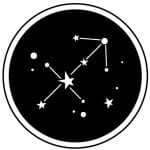 Legal paperwork, red tape, and dealings with hospitals, prisons, doctors office, and government institutions are promises for you, Sagittarius. Dealing with these types of institutions is often a challenge, though you'll be able to navigate the complications with ease. A conversation on Wednesday tests your patience, so do your best not to take what others say right now too personally. Furry members of the family come into focus later on in the week. Here you may want to be cautious of what they get their paws on, as an upset stomach leads to unexpected messes. Over the weekend, you will be spending most of your time at home. Climb under a blanket, make yourself comfort food, and enjoy a movie marathon.
Patronus: Elephant
Capricorn (21 December — 20 January)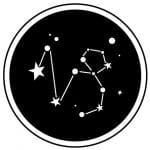 Giving back to your community and the opportunity to make a difference come your way, Capricorn. Monday and Tuesday bring information about new and important charities that are looking for your assistance. You will have two options in front of you right now. First, you could do
nate time or goods to programs. Or, you could also find yourself donating time through community service. The desire to give back continues through to the end of the week, where you may even be able to get friends involved in helping. On Saturday, you will be at odds with a friend or acquaintance who has not been able to hold up their end of an agreement.
Patronus: Squirrel
Aquarius (21 January — 20 February)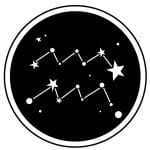 Ambition rules your life this week, Aquarius, and you are eager to make professional connections. This is also your most productive week of the year, and you have seemingly endless motivation. Use this energy wisely, and you'll be able to get head of your personal and professional to-do lists. Monday's social energy gives you the opportunity to really impress those around you. Anticipate lucky meetings with others right now. On Tuesday, a previous conflict with a coworker can now be resolved. However, you will need to swallow a piece of your pride and admit to having been at fault — at least partially. Over the weekend, treat yourself to something that makes you happy. Finding good deals or even planning a vacation come your way.
Patronus: Eagle
Pisces (21 February — 20 March)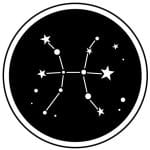 Last week you were focusing on the bigger picture, Pisces, and this week you are ready to make concrete decisions about large projects. Thoughts of continuing your education are felt with great intensity this week, and those around you are supportive of the idea. However, you will need a friend or loved one to help you work out a few of the technical details about any big changes for your life. A meeting on Wednesday clears the anxiety you currently feel about the change. Try looking at it as exciting, rather than anxiety-inducing. Over the weekend, you will be visited by intense and vivid dreams. Your psychic sensitivities continue to be stimulated, and you should be listening to your inner voice.
Patronus: Sea turtle