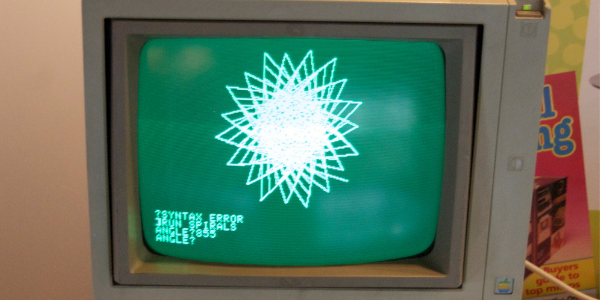 I have double checked the email address, entered the correct dollar amount, and quickly typed a note reminding the coordinator I am reserving a cabin and want the "carnivore" meal plan. Click, review, and send. Done. I have reserved a spot to join a retreat with my online sisterhood, a group of women I have spent the past year getting to know over social media, web chats, and private messages. I could do a happy dance! Oh, who am I kidding – I did a happy dance. I couldn't help but think about how lucky I am to have found my pack, my people, online. Finding a community of people with whom you share a believe system with can be daunting, but certainly possible. There are a number of places to find people online that follow your beliefs; you just need to know where to look.
It can be simple: Just log into Facebook or Twitter, type "witch" or "druid" or "Buddhist" into the search field and hit enter. The results are astounding. But how do you know which to follow, or friend? The way I started, ironically, was with a book. I found an author I absolutely loved, and read the author's biography, which provided the authors blog. I subscribed to the blog, and on the main page she provided a list of other blogs. When you subscribe to a blog you are adding yourself to an email list where you will be sent monthly, weekly, or daily emails from the blogger. If you read to the bottom, there will often be links to their Twitter, Tumblr, Facebook, or Pinterest.
Where to start?
I have found that Twitter and Tumblr are great places to connect with occultnik friends. They are not as personal as Facebook, but not as spammy (or distracting) as Pinterest. Don't get me wrong, both places are great ways to find witchy people, but you rarely get accepted when you send a cold friend request on Facebook, and Pinterest only shows you what other websites they save. I started with Twitter. You must post often, and follow, follow, follow as many people as you can. When you follow one person, Twitter will provide recommendations for similar people to follow as well. I follow them all – and quite often they will follow you back! This is a great way to dip your toe into the wide sea of people on the Internet with similar beliefs and faith systems.
Tumble into Tumblr
Tumblr is like if Blogger and Facebook had a baby. You write posts, share pictures or video clips or memes, and you can subscribe to people. With Tumblr, the trick is to post often. You can follow 100 people, but if you have nothing interesting to say, they won't follow you back. The more often you post, the bigger following you will get. This same rule applies to running a blog. When I post a blog entry once a month, I get a handful of site visits a week. When I post an entry every day, however, the traffic to my site quadruples in a week alone. Tumblr has a lot of occultnik blogs, many of which I have cited in my previous articles.
Facebook
Facebook can be a very private and personal social media outlet, but joining groups on Facebook is a great way to connect with occultniks without adding them to your friend list, so you won't have to worry about Grandma or your super Catholic Aunt Ruth finding out about your darker side. My suggestion is to be specific when you are searching. For example, instead of searching "witch", and getting hundreds of results, search "love spells", or "Chaos magic". That will narrow down your results. From there, select Groups. It's the fourth from the left along the top navigation bar when you are on a computer browser. This will bring you to the list of groups that match your inquiry. Check out the groups that have the most appealing names, read what they are about, and if you can, check out what people are posting. The best groups are ones that require you to fill out a questionnaire first. It can be a pain, but this tells you that the group was established by a person or people that not only care about the group, but they moderate the posts. You are less likely to get trolled when you have active moderators.
Becoming a blogger
If you are interested in writing a blog for yourself, there are a few things to consider. You can sign up for Blogger or WordPress and post your heart out, but if you don't take a few things into consideration, and follow a few simple steps, you'll essentially have an online diary no one will read. Before you start the blog, think about who you want your audience to be. Are you going to target newbies, or seasoned occultists? Are you seeking to write for witches or druids or Buddhists? What will be your signature theme? For example, are you dark and gothic, or are you bright and colorful and comedic? You need to figure these things out before hand, because you won't have many repeat visitors if you aren't consistent. The next to consider is content. Will you be like Spiral Nature, and cover all sorts of occultnik topics, or will you be like me and write about things that encourage self-empowerment and reclaiming of self-sovereignty?
Once you have this figured out, it helps to draft a publishing calendar of some type, and batch write some articles (check out this article for more information on what this means). Batch writing, or batching, your articles is an efficient way to get a number of posts done in a shorter amount of time. This is helpful, because you need a lot of time for marketing, or telling people about your blog. Marketing is the most difficult part about blogging, if you ask me. It can be costly, but I will share how I market my blog without spending money on ads. You should sign up for Pinterest and Twitter, at least. Create eye catching ads with pictures (Double check copyright laws before you save a photo you didn't take yourself!) and word for Pinterest. Canva is an excellent resource I use frequently. The best part: it's free! Post links and little descriptions on Twitter when you have a post go live, and if you see that traffic is slowing down for an older post.
Some blogging sites track traffic for you, like Blogger, but it helps to sign up for Google Analytics because they tell you not only how many visits you get, but where they came from, if they are repeat visitors, how long they were on your site, things like that. Remember what I said earlier – consistency is key. You use social media to attract people to your site, and consistently posting relevant entries will keep them coming back. When people subscribe, they are giving you their email address so they will be notified when you post a new blog. You don't have to send anything out – the website you use for a platform does it for you. The best way to get people to subscribe is to, you guessed it, spin a web of occultnik friends on social media.
Circling back around…
Life is not called a circle because it sounds cool. I mean, it does, but everything happens in a cycle. Even this article! I know it can be intimidating to put yourself out there, but it can be so worth it! Look at me, I'm going to be going on a life changing adventure with people I met online! I connected with these people through social media, and it was through social media that I found the event. Social media does not have to be the enemy – when used wisely, it can bring a lot of happiness. It can ensure that even when someone is alone, they are not lonely. Happy friend hunting!
Image credit: Iain Farrell