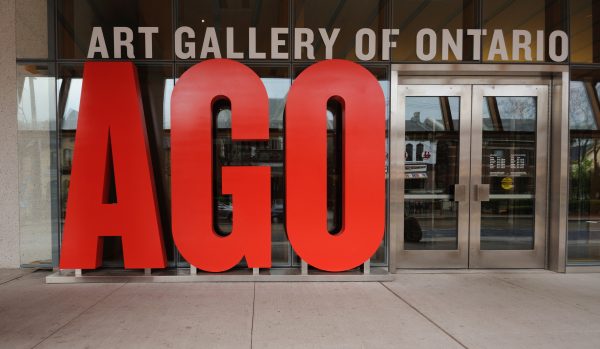 This Thursday check out "Be Magik," a First Thursdays event at the Art Gallery of Ontario on 3 November 2016, from 7 to 11:30 pm and hear a brief talk from our editor-in-chief, Nico Mara-McKay, among others.
November's First Thursday celebrates the opening of the blockbuster exhibition Mystical Landscapes: Masterpieces from Monet, Van Gogh and more with a roster of local artists working in performance that bring their own the magik content to the night.

The evening will also feature a series of pop-up talks, including one by 2016 RBC Canadian Painting Competition winner Brian Hunter, The Broadbent Sisters discussing their new publication A Telepathic Book, and Nico Mara-McKay (Psyche) Editor-in-chief, Spiral Nature Magazine, the monthly Out of the Vaults exhibition hosted by Volunteers of the AGO as well as surprise activations. As always, visitors can expect delicious themed food and drinks in the AGO's Night Market.
Nico (Psyche) will be giving a short talk on tarot, its motifs, and how they've changed over time.
The new Mystical Landscapes exhibit is absolutely gorgeous, and we highly recommend checking it out.
The years between 1880 and 1930 were marked by rampant materialism and rapid urbanization. Disillusioned with traditional religious institutions, many European, Scandinavian and North American artists searched for an unmediated spiritual path through mystical experiences. Organized in partnership with the renowned Musée d'Orsay in Paris, Mystical Landscapes: Masterpieces from Monet, Van Gogh and more breaks new art historical ground, exploring the mystical experiences of 37 artists from 14 countries, including Emily Carr, Paul Gauguin, Vincent van Gogh, Piet Mondrian, Claude Monet, Edvard Munch, Georgia O'Keeffe and James McNeill Whistler.
Art Gallery of Ontario
317 Dundas West, Toronto
Thursday, 3 November 2016, 7 – 11:30 pm
Tickets are $23 in advance (or $11 for AGO members), and $26 at the door ($14 for members).
The AGO recommends that you purchase tickets in advance, as they regularly sell out for their First Thursday events.
Hope to see you there!
Image credit: Wladyslaw