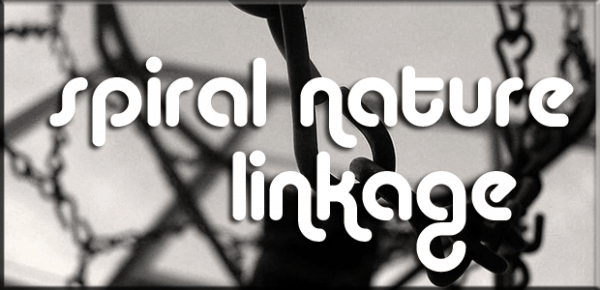 This post introduces our new links round up column, called "Linkage." If you've found something cool on the occultnik Internet you think we should share with the larger community, please post a comment with the link below.
Magick
Ritual theory of polytheists. Are you calling on the deities in a respectful way?
Ever wanted to know what it was like in a 16th century alchemist's laboratory?
Julian Vayne explores the various implications of the chaostar. Or whatever you want to call it.
Spirituality
If you believe in reincarnation, can you be your own ancestor? Lon Milo DuQuette  seems to think it's possible.
Neo-Paganism.org is putting together a timeline of Neopagan history, and they welcome additions and corrections. Looks like a nifty project.
Beth Winegarner, author of The Columbine Effect, and S Kelley Harrell, author of TTeen Spirit Guide to Modern Shamanism, discuss teens, alternative faiths and popular misconceptions about alternative culture.
A Siberian fisherman dipped his fishing net in the river and caught a 4,000 year old statuette of a Pagan god. As you do.
Gerald Gardner's former home in Highcliffe, Dorset is receiving a blue plaque today.
Nikki Wyrd on the shift that comes when the unexpected becomes mundane, and ordinary moments gain special significance.
Culture
How well do you know the Lovecraftian creatures of the Cthulhu Mythos? This highly visual and wonderfully detailed Lovecraftian bestiary showcases the outer gods through to the servitor and independent races.
Meanwhile, Sarah Veale considers the difference between ghosts, revenants, and vampires.
On a related note, Radu Florescu, the scholar who linked Dracula and Vlad the Impaler, died recently at 88.
Read an excerpt from Gary Lachman's new book, Aleister Crowley: Magick, Rock and Roll, and the Wickedest Man in the World, which looks at why Crowley became an icon to 1960s counter culture.
A new comic by Alan Moore will feature Glycon, the snake puppet god. "In 2002, Alan Moore and the late Steve Moore wrote an essay for Kaos #14 entitled "The Moon and Serpent Grand Egyptian Theatre of Marvels," a semi-historical treatise witty, uproarious, and very informative." Look for God is Dead: The Book of Acts in August 2014.
Reviews
Doctor Hob offers a detailed review of Jake Stratton-Kent's latest book, The Testament of Cyperian the Mage, complete with photos of the gorgeous production work from Scarlet Imprint.
It seems safe to say that Disney's Maleficent is a gorgeous production. The original Maleficent was modelled after the long-forgotten Maila Nurmi and her character Vampira. While this review looks at Sleeping Beauty's history, the ecological subtext, and what drives the dark fairy in this new film.
Gordon White reviews Peter Carroll and Matt Kaybryn's latest collaboration, Epoch.
Calls for submissions
Spiral Nature is seeking contributors for articles and essays about Paganism, Satanism, or Vodou. You can find out more about our submission guidelines here. No deadline, and yes, we are a paying market.
Hermetic.com is looking for contributors for Magick, Music and Ritual 10 as a part of its Anthology Project. Deadline for submissions is August 15, 2014.
Image credit: Chain background image by Faramarz Hashemi, additional work by Psyche