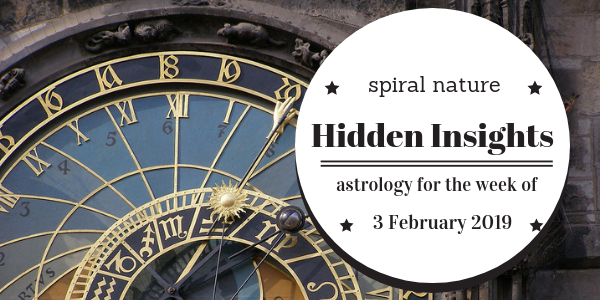 This week, Mercury rules, and Hidden Insights predicts both mental and physical winds of change. On Sunday, Mercury aligns with Jupiter, which brings big ideas and philosophical debates to the first few days of the week. This is coloured by the New Moon in the fixed air sign of Aquarius, which brings emotional freedom and a need to innovate. We can expect to see groups of people coming together to unite in a common cause.
Venus moves into Capricorn on Monday morning where she will stay until the first week of March. When the planet of attraction, harmony, and partnerships passes through Capricorn, the world becomes more serious about financial matters, as well as interpersonal relationships. The stable earth energy of Capricorn provides the opportunity to express ourselves in practical and concrete ways: couples will be ready to solidify love and business partners will be ready to make firm commitments and deals.
Discussions related to topics that are uncomfortable are also due this week, as Mercury makes aspects with Mars and Uranus. Thursday will be a particularly intense day, with restless energy coursing through our veins. This is a perfect day to take action, though words and communication may be harsh and unforgiving. As Mercury moves to its third sextile on Saturday with Uranus, the week wraps up with moments of surprising revelations. Strokes of genius hit when these two plants work together. Shocking announcements are also possible with this aspect, though they are not likely to be upsetting. To quote from the famed television painter, Bob Ross, the energy brings "happy accidents."
Astro Homework
This week's New Moon aligns with the Dark Moon Lilith, an uncommonly discussed point in the heavens. Lilith rules the darker side of human nature, sex, death, transformation, and great suffering.
Your homework this week is to embrace the darker side of your life that often goes unaddressed, and honour past pain or hurt. As the New Moon represents new beginnings, this can be a time of healing and forgiveness, where anger once lived.
Aries (21 March — 20 April)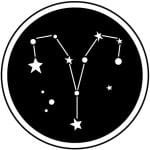 It's time to get serious about work and your career this week, Aries, as Venus moves into your sector of professional success. This is a great time to make a positive impression with superiors, and to chart a trajectory for your advancement. Mercury and the New Moon are hard at work in the most social area of your chart, which allows for amazing networking opportunities. Your friends take a more active role in your life right now, particularly on Thursday. Expect a surprise announcement from a friend on social media, and take time to congratulate them. Saturday brings a possible shock to your system when a stranger's comment or glance has you second guessing your outfit or hair. Do yourself a favour and ignore what feels like a personal attack. It's likely to be jealousy.
Disney character: Fa Mulan
Taurus (21 April — 20 May)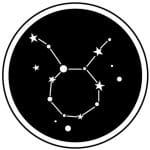 Supervisors, experts, and authority figures seem to be coming at you from every direction to provide advice, Taurus. Health and financial matters are their top concern. Often, it is difficult to change a Taurus' mind, but you must learn to take advice and criticism more gracefully. In the spirit of education, Venus moves into your sector of higher learning and expanded horizons. Now is the time for you to get serious about learning a new skill, or just becoming better informed in an academic discipline. Allow the advice of others to steer you in the right direction this week. Venus here also indicates a love and desire to travel. For the next four weeks, you may want to consider planning or booking a trip. Over the weekend, expect to be surprised by a secret revealed about someone you respect.
Disney character: Jiminy Cricket
Gemini (21 May — 20 June)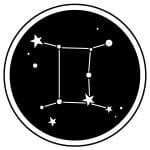 With your ruling planet so busy this week, Gemini, you can expect the same amount of active energy. Your thoughts bounce from one idea to the next, and you are physically unable to stay still. Early in the week, an important conversation with a loved one brings joy to your heart, and for many Geminis, wedding bells may soon be heard. Monday's New Moon hits your sector of legal matters. Here you have the opportunity to initiate a legal proceeding or claim that will turn out successfully. Of course, it does not need to be formal legal matter. This can also include important transactions, agreements, or contracts. Now is the time to initiate these matters in your life. Over the weekend, your mind drifts to foreign or exotic topics, and a friend or acquaintance from another country or culture comes back into your life. You may want to brush up greetings and expressions in several languages.
Disney character: Tigger
Cancer (21 June — 20 July)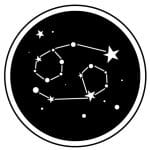 This week is all about self-empowerment, Cancer. Mercury is busy in your eighth house of join resources, and it allows you to have difficult conversations with loved ones. Expect these to surface on Tuesday. As Venus moves into your sector of partnerships, you are due to become more serious and practical with those you are closest to. You may even feel the need to review who is a healthy influence in your life, and who no longer serves your highest good. The second half of the week brings excitement to your professional world, and surprising announcements or conversations with bosses or teachers will have you on edge Thursday. This is quickly resolved, and you will be once again feeling confident by Saturday.
Disney character: Moana
Leo (21 July — 20 August)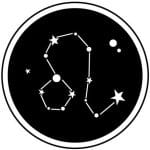 Love is in the air for you this week, Leo, as you receive an endless supply of affection from others. Sunday and Monday bring flirtation from a surprising source, which catches you off guard. However, you need to be careful how you respond to the advances of others on these days. It will be all too easy for you to send the wrong message. This week's New Moon initiates beginnings in your house of interpersonal relationships. While this is great for starting a new romantic relationship, it can also be beneficial for business relationships. Expect the opportunity create a new bond, particularly on Tuesday. Over the weekend, a surprise bill or debt arrives, so be cautious not to overspend during the week. Nothing bothers your more than a lingering debt that cannot be handled immediately.
Disney character: Snow White
Virgo (21 August — 20 September)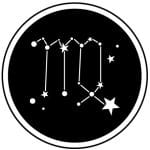 Your attention to detail has always been one of your greatest assets, Virgo, and this week you get to let that skill shine. Early in the week you will be required to reorganize both at home and at work. Critical thinking is also at its peak this week for you, so use this energy to be useful to others. Be cautious giving advice on Thursday, as your ruling planet makes a sextile with Mars. An argument may easily escalate over money if you are not careful. As Venus moves into your fifth house, you get a creative boost. Over the next several weeks, your desire to purchase, make, or lose yourself in artistic endeavours is highlighted. This position also benefits your romantic life, which may see an increase this week. Over the weekend surprising medical news flows around you. Either you or someone you know will receive a happy notice.
Disney character: Mary Poppins
Libra (21 September — 20 October)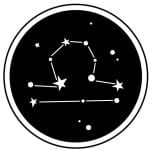 Life feels like it should be one big party, Libra, and you can't help but recognize you need a break from the mundane grind of responsibilities. Most of the week is coloured by your desire to get away, socialize, and spend time enjoying the best of what life has to offer. Unfortunately, it's not always practical to jet-set from one party to the next. This is where your flair for entertain comes into play. As Venus moves into your sector of home and family, your ruling planet gives you the opportunity to host a wide array of events at home. Consider sending out invitations on Wednesday in order to get the best response possible. Friday's intense energy between Mercury and Mars points towards playful sex, and it sets the stage for a very exciting weekend in the bedroom.
Disney character: Lumiere
Scorpio (21 October — 20 November)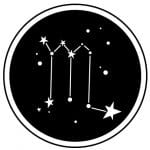 Your home is buzzing with conversation and social energy this week, Scorpio, as Mercury dances through your fourth house. On Monday, a cheque or refund credit graces your doorstep, giving you extra money to play with. Though you may want to consider stashing the extra funds for a future renovation or home improvement. This is not to say damage or disaster is coming to your home, but rather, you are due to be inspired to make updates to improve your surroundings. On Thursday you will be called to mediate a conflict between members of your family over joint responsibilities. Keep in mind that you may need to raise your voice to grab the attention of those you are dealing with. Saturday brings surprising news from a coworker, as you may need to step in and cover a shift or project.
Disney character: Rafiki
Sagittarius (21 November — 20 December)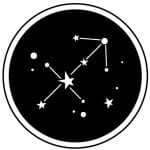 Don't anticipate spending much time at home this week, Sagittarius, as Mercury demands you keep moving. Monday brings an important letter or email that gives you the opportunity to make a much needed purchase. A series of contracts also need your attention this week, and you will need to sign your name to a number of forms. The good news is Mercury is not retrograde, so you don't have to worry about making a bad decision. Midweek, flirtation brings the potential for a date night on the weekend. Saturday emphasizes this romantic energy, and it is a great time to make yourself available to initiate new relationships or friendships that can turn into love.
Disney character: Ariel
Capricorn (21 December — 20 January)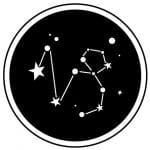 The planet of love and beauty moves into your sign this week, Capricorn, and indulgence reigns supreme. It may be difficult for you to restrain yourself from luxurious foods and fabrics. You are notorious for working hard, and for that you should learn to play hard. Treat yourself to good food, and a gift or two that makes you feel happy. This is a great week to get what you want, as others will find you charming, and they will be more cooperative with your requests. As you spend more money than is typical for you, the New Moon blesses you with the ability to generate new income. This is a very financially beneficial week for you, and Wednesday brings a bonus, financial gift, or investment opportunity you should not ignore. Over the weekend, another shopping spree is promised that focuses on new decor, art, and other home goods.
Disney character: Winnie-the-Pooh
Aquarius (21 January — 20 February)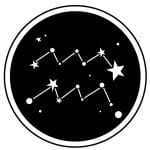 Active Mercury is busy in your sign this week, Aquarius, which gives your thoughts a chaotic boost. Early in the week you can expect to be inspired by a friend to study or work on a new project. Dream big, as you will be able to find a way to make your wishes come true. This week's New Moon falls in your sign, which makes it a personal one. The Moon here inspires you to make changes to your physical appearance. This can manifest as a desire to lose or gain weight, change hair colour, or embrace a new wardrobe. No matter how it manifests, you can anticipate a deep desire to change physically. However, be careful to make changes based on a desire for something different, and not because you feel bad about yourself. With the Moon joined with Black Moon Lilith, the danger of self-criticism is all too clear.
Disney character: Magic Mirror
Pisces (21 February —20 March)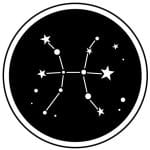 Your mind draws inward this week, Pisces, and others may see you as withdrawn and lazy. However, what they are unable to see is how busy your mind is working. Thoughts about the past and nostalgic memories cloud your ability to think clearly right now. At work, this becomes particularly clear to a supervisor, and you should be aware that daydreaming can get you into trouble this week. The best remedy for this energy is to embrace Venus moving into the most social sector of your chart. Camaraderie and friendships can improve now, and you should do your best to unburden your mind with those who can give you great insight. Invitations to spend time with friends comes on Thursday and Friday. Don't hide from social situations right now, even if you feel compelled to. Getting out in the world will help soothe some of the harsher thought patterns you're dealing with this week.
Disney character: Aurora