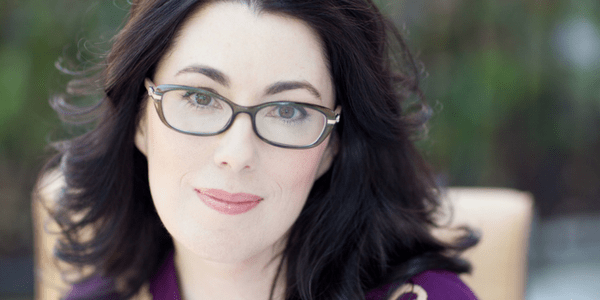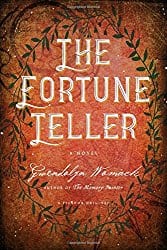 The Fortune Teller, by Gwendolyn Womack
Picador, 978-1-250-09977-8, 357 pp., 2017
While reading this book, I kept pulling the Three of Cups — three times in as many days. This card symbolizes long-term connections of love and intuition within a small circle of women in my life. The Fortune Teller by Gwendolyn Womack is, at its best, a Three of Cups kind of novel: one that establishes and develops oracular and emotional ties between women.
The Fortune Teller is primarily the story of Semele, an appraiser and cataloguer for a New York-based auction house. She finds and translates an ancient Greek manuscript written by another woman named Ionna, which becomes a book-within-a-book. Womack toggles between Ionna's narrative and prophecies (with lemniscate chapter markers) and Semele's narrative (with tarot card titles as chapter markers).
I found the experience of reading the manuscript — alongside Semele as her story progressed — to be pleasurable. Through this multi-levelled and multi-veiled act of reading, Semele, Ionna, and the Oracle of Wadjet become the women in the Three of Cups — "entangled"1 across centuries by psychic gifts and passions.
Structurally, and thematically, The Fortune Teller resembles one of my favourite books, Possession by A.S. Byatt. Both are romances in the Austen and Arthurian senses; they include an adventure or quest as well as courtship. Both are in love with the written word, especially the handwritten word. Semele's obsession with palaeography and handwriting analysis mirrors a teenage fixation of mine (I still write my book review notes and poetry by hand first). And both emphasize the power of libraries and knowledge.
Womack's research on tarot history is quite good. She manages to acknowledge the far-fetched nature of the Egyptian origin story for tarot while using the mechanisms of storytelling to unearth primary source material to lend credence to it. Again, there's a ring of the Arthurian here. Like Geoffrey of Monmouth unearthing an ancient Welsh book with Merlin's prophecies, Semele finds an ancient prophetic text.
Yet, the female-authored prophecies are more direct. One might say Ionna is writing in a common language — with reference not only to Adrienne Rich but also to even more accessible prose — while Monmouth's Merlin draws on obscure poetic animal imagery. This difference in prophetic language is diegetically noted, like the far-fetched nature of the Egypt origin theory.
A somewhat surprising setting in The Fortune Teller is Antioch. After the Library of Alexandria is burned, Ionna travels to what is called the "Rome of the East."2 This immediately caught my attention because I'm a graduate of Antioch College, which I have to occasionally clarify is located in Yellow Springs, Ohio, not Antioch, California (a city much closer to where I work at University of California Berkeley). In the larger scope of fiction, it's refreshing to see interesting and nuanced descriptions of Middle Eastern cities. The manuscript also includes Baghdad, as well as places more commonly associated with tarot, such as Milan and the Romani world.
There are moments of sentence-level beauty, such as "spun words with a vulnerability that made her dizzy"3 but overall, Womack's prose is simply easy to read, even when relaying historical and practical knowledge about tarot. In other words, she is more like Lois Bujold (a writer whose work I have devoured) than A.S. Byatt on this level.
While I'm fascinated by the connection between sex and prophetic visions — The Fortune Teller echoes Alan Moore's Promethea in one scene — the most disappointing thing about this novel is the Austen-style romance. Personally, I enjoy Austen's wit but never liked Mr. Darcy (well, beyond an excuse for Colin Firth in a wet shirt), and so the Darcy-esque Theo turned me off. However, the powerful Three of Cups female bonds among seers more than made up for the weak heteronormative marriage plot thread.
I highly recommend Womack's book for folks looking for a fun, quick read like David Skibbin's tarot mystery series or Andre Norton's Mark of the Cat. The Fortune Teller became engrossing, and I was sad to leave Semele's side as a reader at the end.
p. 101 [↩]
p. 82 [↩]
p. 105 [↩]