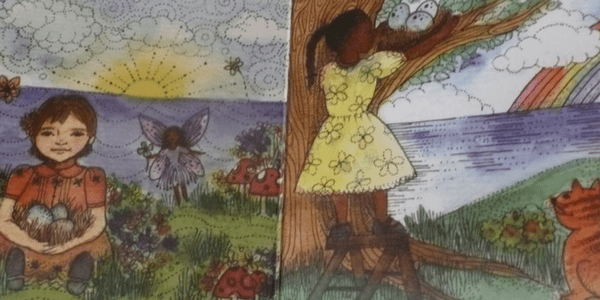 ABC Book of Shadows
, by Katie Lydon Olivares, illustrated by April Choi
Itty Bitty Witch Works, 978-0976857303, 28 (unpaginated), 2005
A board book for children on a pagan theme – it's a novel concept, and it works well. The board book is sturdy and well produced, and will likely stand the wear and tear a child will inflict upon it.
The first twenty six of the pages are illustrated and coupled with a rhyming scheme, while at times awkward, is often delightful. The two remaining pages comprise a glossary of the terms used in the book.
Beautifully illustrated with a rich pallet of colour, this is the first board book with an explicitly pagan theme I have seen, and I know several pagan mothers and their children who will adore this little book.