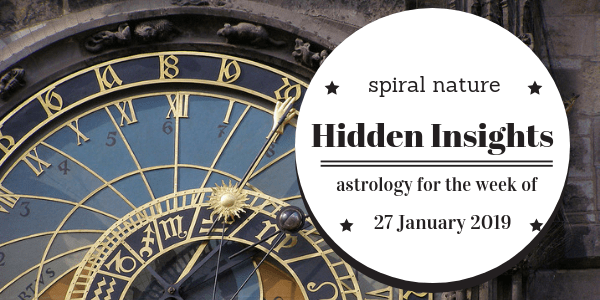 As the world comes down off the intense high of last week's eclipse, Hidden Insights forecasts mellow energy settling in for two days. The 27th and 28th give the world a moment to pause and take a rest. Taking time to breathe prepares us for the excitement of Tuesday when the Sun joins forces with Mercury. Discussions fly as everyone wants to have their voice heard. Unfortunately, no one is truly listening. It is best to hold off any important conversations till later in the week and enjoy lively discussions at work, in public, and at home. The volume and tenor of people speaking also rises, making it sound as though everyone is shouting. The flood of information won't last long, so it's probably not necessary to invest in ear plugs.
On Thursday, strict Saturn forms a harmonious sextile with dreamy Neptune. These planets couldn't possibly be more opposite in nature, though they are playing well together. Practical idealism begins to flow, and practical solutions to ideas and dreams are solidified.
This is where brainstorming and debates from earlier in the week can be used. Seemingly impossible problems can be solved if 3 or more individuals work together.
Intensity returns on Friday as Mars and Pluto form a hard square to one another. Classically, this combination is said to bring domination, violence, and abuse of power. At its best, it can create determination and the drive to complete any tasks. We must be particularly cautious not to allow petty arguments escalate into power struggles. The aggressive energy softens on Saturday as Venus makes a trine to Uranus, filling the air with freedom and love. Spontaneous acts of love are promised, and a surprise public or celebrity engagement could occur or be announced.
Astro Homework
This week's assignment is designed to assist with the intensity of Mars and Pluto on Friday. Knowing that aggression and violent outbursts are likely, we can consciously focus this energy in a productive direction. Physical energy drives these two planets, and of course an extra hour at the gym can certainly assist in burning off feelings of agitation. For those who do not wish to spend time at the gym, the energy would be best spent getting physical tasks done around your house. The energy can be used to finish a project you have been putting off, doing intensive cleaning, or making repairs. No matter how you decide to use the energy, make sure it is through a physical outlet. Mars and Pluto need to come to the surface one way or another and getting ahead of the game keeps us all safe and sane.
Aries (21 March — 20 April)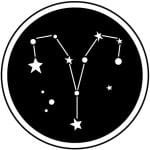 Friend and social contacts take center stage this week Aries. Plan on spending very little time relaxing, as you will be called to help friends in person and over the phone. You need to be both the teacher and student, particularly on Tuesday as the Sun aligns with Mercury. Thursday brings the opportunity to resolve a problem at work, when a supervisor or older coworker asks for advice. This will be your opportunity to show that you are not only hardworking but an innovative and creative thinker. The dangerous Mars and Pluto energy this week knocks on your professional door, and you will need to be particularly careful at work on Friday when aggression and tension rises.
Tarot Card: Temperance
Taurus (21 April — 20 May)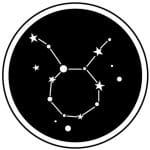 Your reputation is in the centre of your thoughts and in the discussions of others this week, Taurus. Early in the week, you'll be able to address the misconceptions others have about you and improve your social image. On Tuesday an important discussion at work or with a parent gives you the desire to make positive changes in your life. Their suggestions will help you overcome the physical limitations you have been experiencing over the last 3 months. Remember that anything is possible when we know others are there to support us. A friend with a legal or philosophical dilemma seeks your counsel on Thursday, and you will be able to draw on previous experience to provide them with answers to their current problem. Over the weekend, a surprising romantic encounter is promised. Many individuals born under the sign of the Bull will have the opportunity to explore the taboo side to their sexuality. Play safe and have fun.
Tarot Card: The Empress
Gemini (21 May — 20 June)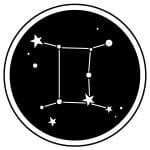 Expand your mind and expand your horizons this week, Gemini. Your ruling planet aligns with the Sun in your sector of higher education and long-distance travel. This allows you to have exciting conversations with others that will test your beliefs. Expect to encounter a series of opposing viewpoints that exercise your intellectual muscles. A heated debate in person or on social media is also promised. Be certain to play these word games before Friday to avoid too much drama. Thursday's sextile between Saturn and Neptune has the potential to affect your bank account, particularly in terms of pay or direct deposits. Make certain that you are being paid appropriately this week so you can enjoy a party or double date over the weekend.
Tarot Card: The Fool
Cancer (21 June — 20 July)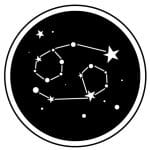 Take a step away from the world at large this week, Cancer, and focus on your most personal relationships. Relationships with those whom you share joint financial responsibility or expenses will be most affected. This is a fantastic week to work out a new budget or spending plan with others, and to cut back on frivolous spending. Tuesday and Wednesday bring the bulk of these discussions that need to be resolved before the end of the week. If new spending patterns have not been established by Friday, an intense argument is likely to bring strong verbal eruptions with a spouse or parent. Saturday's energy is much more pleasant and brings joy to your work. Take time to focus on your professional productivity to help heal the wounds of intense conflict that may have manifested earlier in the week.
Tarot Card: Judgment
Leo (21 July — 20 August)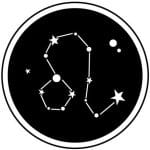 Powerful alliances with others are promised this week as the Sun and Mercury align in your sector of partnerships, Leo. Expect lively and engaging conversations with partners and close friends that help build strong bonds. News from a friend on Tuesday about a phone, computer, or other technological device, lets you give your input on the purchase of a new model. Leos with animal companions should be careful on Thursday. You will want to keep a close eye on their play to be certain they are safe. If left to their own devices, you will likely find yourself in a veterinarian's office before the week is over. Friday's intense energy strikes your sector of coworkers and physical health. You will need to be aware that those you work with are on edge, and you should also be cautious to avoid slips, bumps, and cuts while at work as well.
Tarot Card: The Star
Virgo (21 August — 20 September)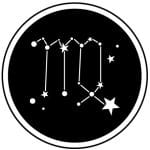 Important and intense discussion relating to your health occur this week, Virgo. It would be a good idea to spend time analyzing your current workout regime and diet. Don't feel overwhelmed if you're unsure where to start. Ask a friend to help you figure out the best course of action to maintain or improve your health. A doctor's visit midweek gives you the opportunity to discuss your health with a professional. If you are not currently scheduled to see a physician, you might consider making an appointment for a routine check-up. Over the weekend, you can let go of the intensity of serious conversations and planning as someone in your life has a surprise for you. A spontaneous day trip or romantic evening colours your life on Saturday, so try not to make any concrete plans for the weekend too early in the week.
Tarot Card: The Moon
Libra (21 September — 20 October)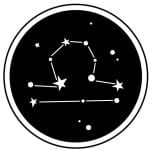 Play and creativity surround you this week, Libra. Now is the perfect time to put any artistic ideas you've set aside into action. Children also come to your attention this week, and conversations about or with children are promised on Tuesday. Perhaps it's time to discuss starting a family. Of course, you may just as easily hear news of a pregnancy. On Thursday, the opportunity to make a change in your immediate environment allows you to flex your creative muscles. Don't pass up the opportunity for a new piece of furniture you can restore or refurbish. Friday's intense energy brings heated arguments to your home, and you will need to be cautious around those you live with. Conflict can be healthy, as long as both parties play fair. Do your best to ensure that disagreements don't become shouting matches.
Tarot Card: The Wheel of Fortune
Scorpio (21 October — 20 November)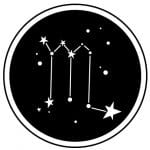 It's time to take a leadership role at home, Scorpio, as it's time for you to emerge from the proverbial shadows of observation. Right now, your home is flooded with communication, and you are needed to help keep conversations organized. On Tuesday, an important letter, phone call, or email arrives and will need your immediate attention. Be certain to respond before Thursday or you will likely lose it in the shuffle of your daily to-do list. On Friday, your ruling planet makes a harsh square to Pluto limiting your ability to be patient with those around you. For you, the aggressive energy is affecting your work environment and daily commute. Scorpio needs to be especially cautious while driving or taking public transportation. Don't be surprised if individuals you meet seem unpleasant, aggressive, and rude. While it's not typically easy for you, remain composed and keep your thoughts to yourself.
Tarot Card: The Tower
Sagittarius (21 November — 20 December)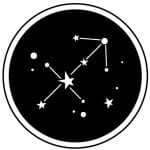 Your mind is in overdrive this week, Sagittarius, and it will be difficult for you to focus on a single task for too long. Expect sudden strokes of genius, and a desire to speak to anyone willing to listen. Networking opportunities pop up this week, and you will have the opportunity to meet and make new friends in your professional circle. On Thursday, be prepared to spend money on your home environment. While this is not likely to be a major purchase, you could spend a fair amount of money. A new throw pillow, piece of art, or kitchen gadget catches your eye. Money is flowing easily for you now, and you don't need to feel guilty for splurging. The weekend promises to be very busy for the single Sagittarius. Spontaneous flirtation, surprise dates, and fated sexual encounters are due. For those of you who are in committed relationships, expect a playful and exciting weekend with your partner.
Tarot Card: The Lovers
Capricorn (21 December —20 January)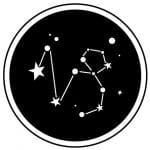 Important conversations regarding money come into focus for you right now, Capricorn. Early in the week, a discussion regarding a savings, retirement, or investment account has you feeling optimistic about the future. Pour any extra energy you have this week into financial planning and reach out to a financial advisor, if possible. The only catch with the energy this week is an overwhelming desire to spend money. Think about your obsession with over-spending as a need to do something productive with your wallet. There is a very good chance that an extra deposit into a savings account would be more productive than purchasing a new outfit. Mars strikes Pluto in Capricorn, which will make Friday feel as though it's you against the world. The best advice Hidden Insights can give you with this transit is to do your best to relax and wait till the weekend when you can retreat and take a much-needed nap.
Tarot Card: The Devil
Aquarius (21 January — 20 February)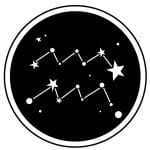 Aquarius is not known to be an egocentric sign, but this week you get the opportunity to turn focus onto yourself. An overwhelming desire to talk about yourself washes over you, and that's ok. Since your mind is focused on yourself, you will be able to more easily identify your accomplishments, talents, and skills to talk yourself up. Use this opportunity to show off to influential people who can assist you in your career growth. Remember that not only are you focusing on yourself, but others will be paying more attention to your words and actions this week. So be cautious how you present yourself in public to avoid a coworker or supervisor getting the wrong impression. Friday's intense square between Mars and Pluto has the potential to spell trouble for your mode of transportation and it may need a repair due to overheating.
Tarot Card: The High Priestess
Pisces (21 February —20 March)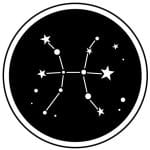 This week's alignment between the Sun and Mercury occurs in the area of your chart that rules your subconscious mind, Pisces. You easily navigate these mysterious waters and will benefit from the emphasis here. Your dreams, psychic intuitions, and instincts will be more intense, as you are able to delve into the mysteries of the human experience. On a mundane level, this area of the chart also rules hospitals, prisons, and other various institutions. With Mercury present, you may hear news of someone in the hospital or recently incarcerated. Of course, you may hear the exact opposite as someone is being released. A discussion on Tuesday that centers around a hospital or prison has you feeling as though you need to reach out to a friend in need. It may be difficult to get hold of this person, and you will need to exercise patience in waiting for a reply. Financial conflict pops up on Friday between you and another friend. Do your best not to let money get in the way of a good friendship.
Tarot Card: The Hanged Man