The New Moon in Virgo has Hidden Insights very excited, as it's paired with both Venus and Mars changing signs this week. In Virgo, this Moon brings a sense of duty and responsibility. The productivity of this energy will allow the world make fantastic progress in the fields of health and wellness. Centres of health will become more visible in the public eye, and a breakthrough in medicine may also be announced. With Venus moving into Scorpio, women's and reproductive health will be featured prominently.
Mars moving into Aquarius brings a drive towards humanitarian ideals, along with the need to stand up for human rights and begin to battle for change. Certainly, there has been a global push for change over the last decade, and this becomes a time when that push is amplified. Demonstrations may be seen around the world over the next few weeks. The best way to understand how this energy will manifest for the individual will be to look back to May 2018, when Mars was first in Aquarius before stationing retrograde. Now is the time to revisit the battles that were lost four months ago.
Venus becomes active on Wednesday, 12 August, when she makes an opposition to Uranus and a sextile to Saturn. A change in the love lives of many around the globe may cause tension. In the financial axis, these sudden upsets will be centred on money. Thursday, 13 August brings a quick opposition between Mercury and Neptune. This dreamy aspect may make it difficult to think or speak clearly. It is not a good time to enter into a contract, agreement, or have important conversations. People will also be more inclined to tell lies on this day. The weekend brings a harmonious trine between Mercury and Pluto. An important announcement or declaration from an official could cause global tension.
Astro Homework
With the New Moon, Mars, and Venus activating for the entire week, your challenge is simple: stop doubting your desires and ambitions. It's time to make a daring move towards personal happiness. If you want to start a business, start one. If you want to buy a home, begin the process. If you want to write a book, make it happen. There has never been a better time to make our dreams come true. Any work we set out to do is guaranteed to succeed.
Aries (21 March — 20 April)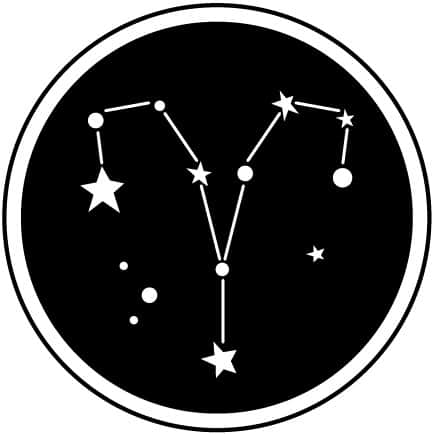 Your mood will shift from responsible to sensual, Aries. It has been a very busy few weeks for you, and you're ready to indulge in the finer things in life. Be careful about overspending, as your bank account is not as big as your dreams. Mars rules Aries, and it changes signs this week, which signals a second shift in your consciousness. Over the next two months you will be blessed with the ambition to organize groups, and you may be asked to lead an organization. This is a great time to shine in the public eye, particularly for causes that promote social change. The weekend will be very busy, and you will not be able to enjoy simple pleasures as much as you would like. Unfortunately, this is a time to be productive and work.
Patronus: Squirrel
Taurus (21 April — 20 May)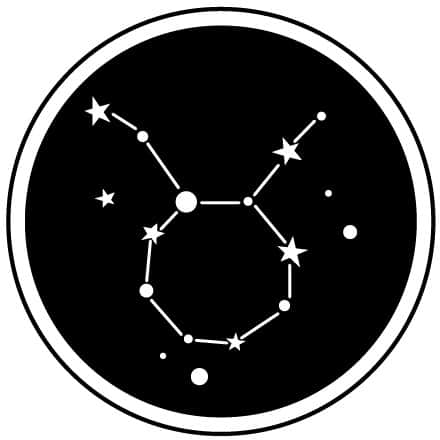 Venus rules your sign, Taurus, and it moves into secretive Scorpio this week. For you, this begins a time when you are able to focus on interpersonal relationships. It will be easier to connect with others and to build lasting friendships — as well as romances. A bump in the road on Wednesday could lead to an argument with a loved one. This will not last long, and the two of you will laugh about how different you each are before the day is over. Things at work heat up in the second half of the week, as Mars brings drama and a whirlwind of tasks that must be completed in a short time.  Saturday's Mercury and Pluto transit brings the opportunity for a late night out on the town. Excitement is in the air, and a late dinner, midnight party, or danceathon could have you up to the early morning hours.
Patronus: Skunk
Gemini (21 May — 20 June)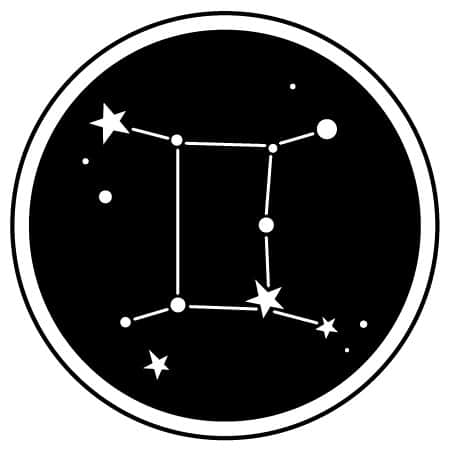 Cleaning up some tension at work is at the top of your agenda this week, Gemini. As situations begin to settle, you may find that an office romance may become evident, and Wednesday could bring this to an exciting climax. Just make sure it doesn't undo the balance you've created. Midweek, a surge of energy that inspires you to travel electrifies your soul. Mars is now in your sector of expansive horizons, and you don't want to miss the opportunity to experience new places, cultures, and ideas. Over the next few weeks, you can expect to meet a variety of people who can help expand your horizons. Thursday will be your most challenging day, as your ruling planet, Mercury, moves into an opposition with Neptune. Challenges at home and work will fill your day, and you will be dealing with one crisis after another. Over the weekend, you can once again refocus, and you will have the opportunity to make needed changes at home.
Patronus: White Dove
Cancer (21 June — 20 July)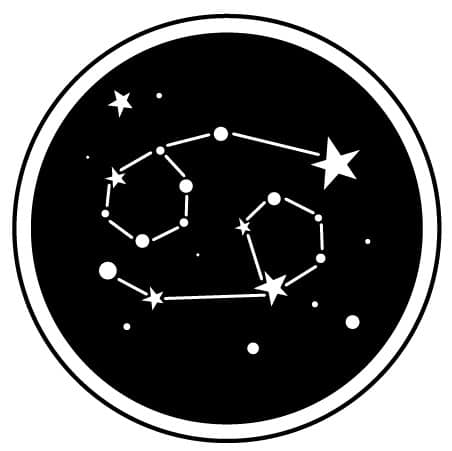 The New Moon is always important to you, Cancer, and marks the beginning of a 28-day cycle ruling your emotions. Last month's Leo Moon made it difficult to focus on anything but yourself, which may have been overwhelming. In Virgo, you can now ride a calm wave of objective and productive thinking. You are also entering a romantic period, as Venus enters your house of flirtation. Expect attention from others, and enjoy the feeling of being desired. This is further enhanced by Mars entering your sector of sexual stimulation. A price comes with all this positive attention, as Mars and Venus also promise to bring an argument over money or spending on Thursday, when Saturn joins the party. Friday and Saturday cool down, and a happy reunion with family gives you the opportunity to reconnect with those from whom you have been distant. Family is very important to you, Cancer, and this will help you unwind after an intense second half of the week.
Patronus: Armadillo
Leo (21 July — 20 August)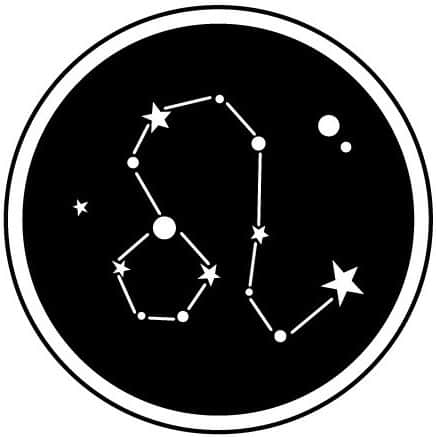 Changes at home have had your head spinning, Leo, and this week you get the opportunity to put creative flair in your living space. Redecorating, maintenance, and purchasing new furniture are great ways for you to express this energy. Focusing on projects at home will help you avoid ego conflicts with the people you live with. Mars brings this intensity to your house of partnerships. Fights are not necessary for Mars to be productive, and can settle differences in a swift manner. You have very little patience this week for passive aggressive fighting, and you want to get things resolved quickly. Wednesday and Thursday are your best days to reconcile with others; however, be prepared to make concessions. Weekends are typically set aside for rest and adventure, but not for you right now. Saturday will be a very busy day wherever you find yourself, and a never ending to-do list rules the day.
Patronus: Bobcat
Virgo (21 August — 20 September)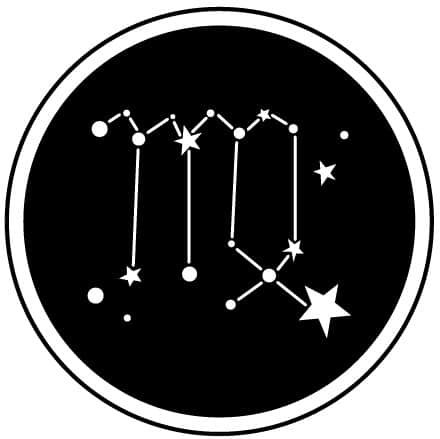 Optimism and a cheerful attitude rule your week with many opportunities to share great conversations with others, Virgo. An itch to get out of the house is overwhelming, though you can't seem to get away right now. This week's New Moon falls in your sign, and it marks a perfect time to reinvent yourself, and let go of the darker aspects that you've been holding on to. On Wednesday, a surprise visit to your home brightens your evening. This person will help you fight boredom. Try inviting them back over the weekend for a get together. Having a plan — and something to look forward to — is just what you need. Saturday's Mercury and Pluto energy transforms your home, and you have the opportunity to host a small gathering to lift your spirits.
Patronus: Blue Whale
Libra (21 September — 20 October)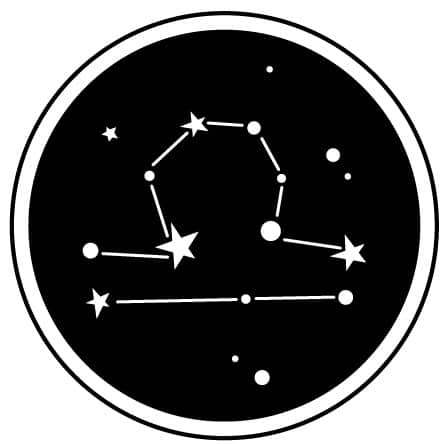 Venus rules your sign, Libra, and she is moving into your house of finances and personal values. A joyous position, as you are blessed this week with financial security and stability in love. All this comes at a time when you're more creative, energetic, and ready to tackle any project or goal that comes your way. Productive energy is great, though you want to be cautious not to over exert yourself, or you run the risk of mentally and physically collapsing by the weekend. Midweek, shopping leads you to finding great deals. Visit nontraditional stores and try local boutiques or antique shops. An unusual piece of art or a knickknack is calling to be added to your collection. Friday may bring tension at work, and a misunderstanding between you and a coworker feels uncomfortable. Fortunately, this will not last long, and you'll soon bounce back. Assuming you didn't burn yourself out during the week, Saturday should be an eventful day. Find a Virgo to visit who is having a party.
Patronus: Owl
Scorpio (21 October — 20 November)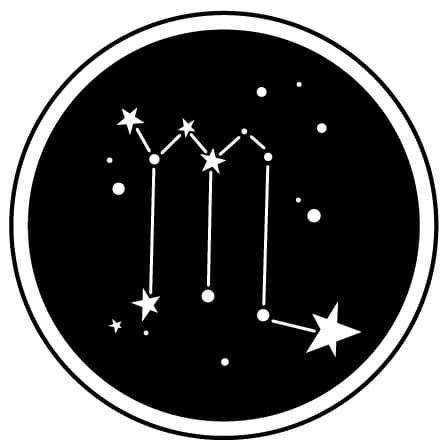 Love and romance flows both towards and from you this week, Scorpio, as Venus moves into your sign. Others are likely to be enchanted by your mysterious flair for seduction. Anything that you desire can easily come to you. Just be careful how use this energy, or you could end up with a lovesick shadow who insists on trying to win your heart. Projects at home that you've been putting off need your attention, and Mars is positioned for you to take charge. The people you live with are likely to notice this change, and conflict may arise from someone who resents you being in charge. Wednesday could uncover old wounds at home or work, and you'll need to stand firm in order to deal with emotional stings. As the drama unfolds, you'll be able to unmask someone who has been less than honest with you and your friends. Tension continues over the weekend, though it will have more to do with others sharing gossip than drama directly tied to you.
Patronus: Fruit bat
Sagittarius (21 November — 20 December)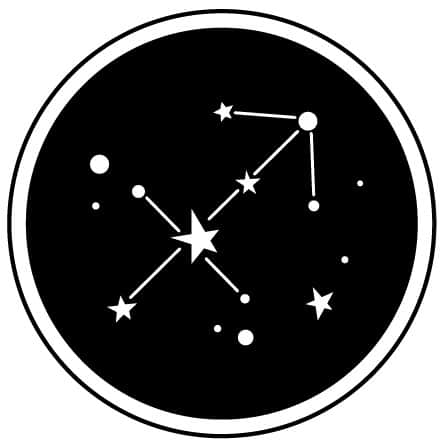 The ending of a romantic cycle begins this week, Sagittarius, though this does not necessarily signal the actual end of a relationship. You are turning inward, and you need to assess a new direction in love. It may be time to cool things down, or even announce a secret relationship, if one has been hidden.  Tuesday brings the opportunity to sell an idea to someone, which makes for a great time to convince a friend, employer, or companion to join you in a new venture. The end of the week is coloured by the unveiling of a secret at work, and you will hear of a coworker who will be terminated. Over the weekend, a family member will come to you for relationship advice. Be cautious with what you recommend, as they are on the verge of making a life-changing decision.
Patronus: Walrus
Capricorn (21 December — 20 January)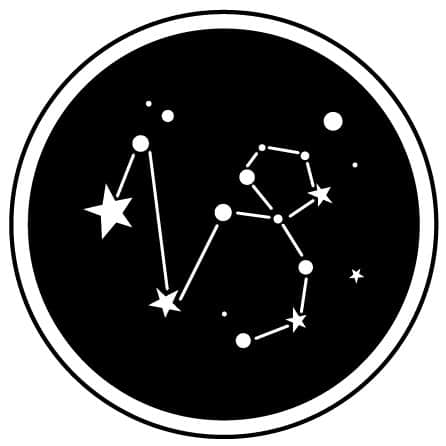 Strong feelings of camaraderie prepare you for a very social week ahead, Capricorn. Early in the week you will notice that your social calendar is filling up quickly. Others look to you to join in the fun, and you may want to consider joining a local group of people with common interests. Travel plans are also promised this week, so don't miss the opportunity to book a last-minute vacation. Tension arises on Thursday in the public sphere, and an argument with a customer service representative will keep you frustrated for several hours. A new money-making project could present itself on over the weekend. Mars is currently transiting your sector of finance, and that makes this a fortunate time to try your hand at earning extra income.
Patronus: Quail
Aquarius (21 January — 20 February)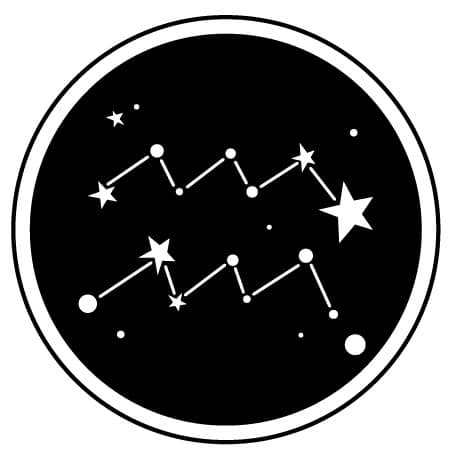 You are charming and at the top of your game at work, Aquarius, and people in positions of power are starting to notice you. Expect the opportunity to mingle with someone who could help push your career towards a higher position. Mars moves into your sign this week, which adds an extra boost of confidence and personal ambition. While this may make you seem aggressive, Venus helps balance some of the negative aspects of Mars. On Wednesday and Thursday, you need to watch where you're going to avoid trips, slips, spills, and bumps. It is rare for Mars to enter the first house with a minor injury. Friday and Saturday will be busy, and you may spend time at a networking event. Make sure to make the most of it, and get your name out there.
Patronus: Peacock
Pisces (21 February — 20 March)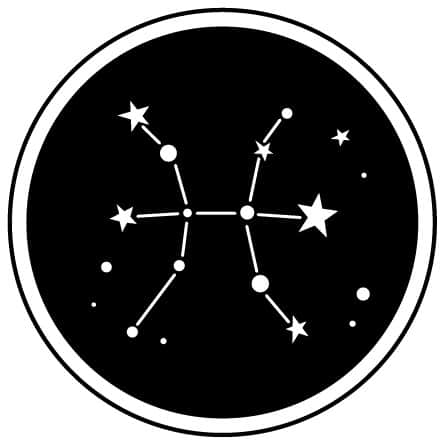 Exotic foods and foreign locations fill your mind, Pisces, as you dream about far off experiences. You feel stuck in your current situation, and you are becoming bored with the mundane aspects of your daily life. Hopping on a plane to head overseas is not often a possibility for most, but an encounter with someone from another culture is promised before the week is out. Daydreaming may be on your mind right now, but you cannot help reviewing and reflecting on your goals in life. A song you haven't heard in a long time pops up on Wednesday, which throws you into a nostalgic flashback. Use this trigger to open up to someone important in your life about your past on Thursday. Over the weekend, you should try to stay busy, as insomnia may make it difficult for you to fall asleep. Make a plan early in the week to stay as active on Friday and Saturday, so you don't spend your nights tossing and turning.
Patronus: Sheep