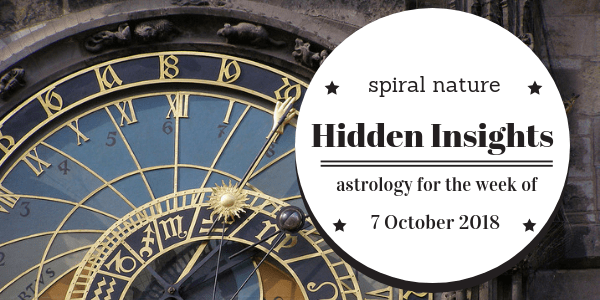 This week's New Moon in Libra has Hidden Insights excited about new beginnings and making difficult decisions. Fortunately, the world is easily able to see both sides of situations with greater clarity. Over the next two weeks, difficult choices become easier, which will allow for great relief for those of us carrying these heavy burdens.
Mercury shifts signs on Tuesday and enters Scorpio. This is a fantastic time to get to the bottom of things. The most inquisitive planet passing through the most investigative sign brings a shift towards research. Announcements about exiting studies and trials taking place will dominate the news. This shift also brings a period where people become more probing and intense. Like the famed Sherlock Holmes, this transit has everyone questioning every detail. With all the mental digging, secrets are due to be discovered, though not yet revealed. This one-track mind thinking can be difficult for many to handle, so it is best to be patient right now.
Also this week Mercury will oppose Uranus, which brings exciting and even shocking news on Wednesday, 10 October. This is exaggerated by Venus which squares Mars on the same day, which throws personal conflict between lovers into a tailspin. A quick square between the Sun and Pluto on Thursday, 11 October adds more tension to the mix. Explosive by nature, this destructive energy could have a negative effect on personal and diplomatic relationships. Chaos settles when Mercury makes a sextile to Saturn on the Friday, 12 October. It provides clear thinking and the ability to catch up on more mundane tasks over Friday and Saturday.
Astro Homework
The last several weeks Mercury has been in diplomatic and superficial Libra. As it shifts into Scorpio, it's time to penetrate your own mental depths. The assignment this week asks you to work with the investigative and cryptic energy of Mercury in Scorpio. Not only should you dig deeper into areas that interest you, but you should also dig deep into your own psyche to uncover personal secrets. Take a personality index assessment, or schedule a session with a therapist. Use this energy to your advantage, and it can help you uncover hidden hopes, fears, talents, and motives. Knowing more about yourself will allow you to take a more complete control of your life, and its direction.
Aries (21 March — 20 April)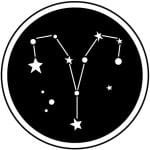 An intuitive week is in store, Aries, as your intuition is in overdrive. Right now you are able to read between the lines, and even pick up on the subtle cues from those you come in contact with. This is an excellent week to work on financial planning. Surprising financial news on Wednesday brings the opportunity to either save a great deal of money or put yourself deeper into debt. Either way, a financial change is due and it may cause tension with others in your life. Conflict at work is to be expected before the week is over, though Thursday will be the most challenging day here. Keep your Aries temper under control in order to avoid the need to apologize later. Over the weekend, financial themes return as a joint financial situation plays out perfects. This is a sign of relief, after such a draining week.
Lucky numbers: 2, 8, 10
Taurus (21 April — 20 May)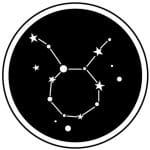 Indecisiveness rules your life this week, Taurus. While you typically make a decision and stick to it, you will be more inclined to listen others' suggestions. Conversations on Tuesday and Wednesday bring important information from both professionals and loved ones in your life. These conversations concern either your health or your well-being. Listening to the input of others with an open mind will be important, as others have a clearer picture about what you need. A coworker or animal companion needs to redirected, and you will find that Thursday is ruled with helping others clean up messes or issues. Good news on Friday from a loved one smooths over an argument that occurred earlier in the week. This will allow you to enjoy a festive and active outdoor activities on Saturday.
Lucky numbers: 6, 7, 9
Gemini (21 May — 20 June)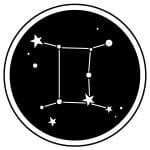 Your ruling planet, Mercury, changes signs this week, Gemini, and moves into your sector of daily tasks and health. The majority of the week is will be filled with sorting out the tiny details. It is an excellent time to make and complete to-do lists, and take care of detailed cleaning in your home. An opportunity to learn something new makes itself available this week. The desire to learn comes from an argument on Wednesday, which will inspire you to be more efficient at home. It would be a good idea to invest in researching how to organize more effectively. Over the weekend your hard work continues, as most of your time will be spent cleaning and running errands. While you are out of the house, a pleasant encounter with a stranger will put a bounce in your step for the rest of the day.
Lucky numbers: 5, 6, 8
Cancer (21 June — 20 July)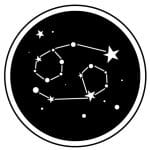 This week is all about mental creativity, Cancer, and sparks of inspiration fly through your mind right now. Communicating effectively also blesses you, as you can more effectively express your thoughts and ideas to other. Risk taking is also promised, as your thoughts push you into unique directions. Others may not initially understand your decisions; however, you will easily convince them of your ideas. Thursday produces tension at home, and an argument will leave you feeling rather angry. Use the creative thinking you're blessed with this week to resolve this issue in your favour. Friday and Saturday are both very social days, and you are likely to spend time with a group of friends during the evening.
Lucky numbers: 4, 7, 11
Leo (21 July — 20 August)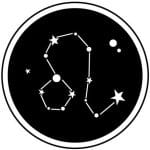 Feelings of nostalgia flow over you like an ocean wave right now, Leo. Everything seems to remind you of a different time or place. As you focus on where you have been, don't be surprised if people from your past show up. Working from home is also possible this week, as you are likely to be spending more time here. Focusing on home and family is not the same as being reclusive, and your attention is really about domestic matters. Those in your family may also require more attention, particularly if they are dealing with issues at their place of employment. Over the weekend, a family gathering gets everyone working together to plan an event.
Lucky numbers: 4, 6, 10
Virgo (21 August — 20 September)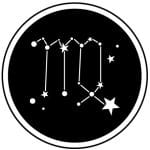 Luck and harmony are on your side this week, Virgo, as your ruling planet, Mercury, moves into a cozy position in your chart. Being in the right place at the right time could even be financially beneficial. Games of chance, raffles, and lotteries swing towards your favour midweek. The price for the universe being on your side is seemingly endless paperwork, discussions, and phone calls. You may also face the need to have your vehicle serviced this week. If possible, have it done on Wednesday. As the week comes to a close, you'll notice that your mind may be kicked into overdrive. Spend time self-soothing to avoid worry and obsessing over every detail. Over the weekend, your active mind brings several people to you with problems to solve. Saturday brings solitude, and you will enjoy time to yourself.
Lucky numbers: 3, 5, 9
Libra (21 September — 20 October)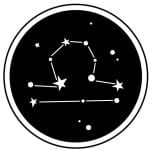 Concerns over financial stability may weigh heavy on your mind this week, Libra. Right now, you are experiencing hyper awareness when it comes to your earnings and savings. It is a great time for you to map out a new savings plan. People in your life will also be eager to share their own opinions on how you should spend or save your money. On Tuesday, something in your home will need to be thrown away, donated, or sold. It's time to let go of items in your life that no longer serve you, things that are acting more as clutter than comfort. Clearing out your personal space makes room for new things. This may even come in the form of romance. The square between Venus an Mars on Thursday will either challenge or create a love affair. This is an excellent time to flirt and let loose with others. Over the weekend, this energy intensifies, which will bring a great deal of excitement and sexual exploration into your life.
Lucky numbers 2, 5, 8
Scorpio (21 October — 20 November)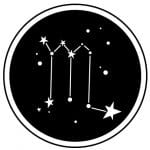 Youthful mischief is your personal motto for the week, Scorpio. Mercury moves into your sign on Tuesday, and brings with it the need to be expressive. It may be difficult for you to keep your thoughts and opinions to yourself. This causes mild chaos for you on Wednesday, when an argument with a loved one gets out of hand. You will need to be cautious how you interact with others this week, as your intensity will be difficult for to deal with. Transportation problems pop up on Thursday, so be aware of your surroundings during your daily commute. Scorpios are not often known for their public speaking prowess, though this will be a situation you will find yourself in over the weekend. Speaking up in a large group will allow you to finally say what has been on your mind.
Lucky numbers: 1, 3, 12
Sagittarius (21 November — 20 December)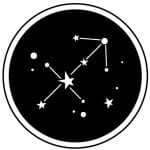 Your mind turns inward this week, Sagittarius, as you search for needed solitude. Right now you want to be on your own, and those around you are supportive. Monday and Tuesday provides the opportunity to dig into the depths of your psyche. Try reviewing emotional wounds from the past that you have been putting off dealing with. Emotional triggers rise on Wednesday when Venus squares Mars. In your twelfth and third house, a conflict with a sibling or neighbour pushes you to the brink. Use this event as the opportunity to understand what is truly upsetting you. The tense energy of the week resolves itself over the weekend. While you are not ready to leave the comfort of your own solitude, you are able to find peace with your own needs.
Lucky numbers: 2, 3, 12
Capricorn (21 December — 20 January)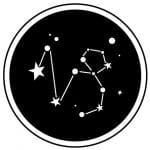 A very active and social week is head of you, Capricorn. Friends, coworkers, family members and the world at large is your stage. People seem to come out of nowhere, and you are due to be invited to a number of social gatherings. Spending time in a number of social circles is good for your ego, and you will enjoy meeting new people. An event on Thursday shows you a new way to look at the world. Unusual or eccentric ideas cross your path, and there is someone who wants to share something strange with you. The opportunity to join in an artistic project comes this week, and it will challenge the practical side of your personality. Over the weekend, you can expect more social gatherings than you know what to do with. If you must be selective, chose events that are outside of your comfort zone.
Lucky numbers: 1, 5, 11
Aquarius (21 January — 20 February)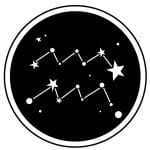 Work becomes more than a headache this week, Aquarius, it becomes an obsession. You will need to spend more time working with others. Others you work with come to you for answers to questions, and the opportunity to take a leadership role presents itself. With a great deal of attention being given to your work, you won't be able to escape it even when you are at home. Even here you will be communicating with coworkers, clients, or supervisors. Fortunately, you have the drive this week to work extra hours. The opportunity to take the lead comes on Thursday, when your expertise is needed to resolve a difficult conflict. There's no rest over the weekend, as career influences continue to hit your chart. If possible, try to avoid making any social or family plans on Saturday, as you will be consumed with taking care of responsibilities.
Lucky numbers: 4, 10, 12
Pisces (21 February — 20 March)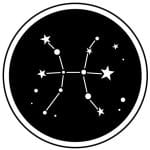 This week is all about expanding your horizons, Pisces, and it would be a good idea to make plans to go back to school or travel. Staying in your typical routine is tiresome right now, as you're itching to do something different. A surprising announcement on Wednesday will have you poring over travel or higher education sites. The need to research these topics comes at a time when you are also asked to face a fear. For too long you have put off making a decision about doing something new, and Mercury wants you to solidify plans. On Thursday, this need to expand moves towards a more philosophical theme, and a guru, spiritual leader, or psychic will be able to put your concerns to rest. A friend asks you to come along on an adventure or event over the weekend. If you put aside your fear, Saturday can bring an exciting experience.
Lucky numbers: 3, 9, 11