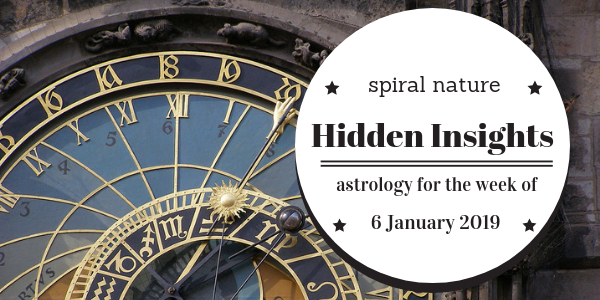 After laying dormant like a sleeping volcano, Hidden Insights sees Uranus reawaken this week as it stations direct in Aries. The tone is not only set for the week, but for the next two months, as unrest bubbles to the surface. Issues on a personal and global scale will come to a head as Uranus finishes the work it began in 2011. We can expect abrupt endings and violent explosion — both metaphorically and physically. This is paired with Mercury forming a tight square with Mars. Taken together, Hidden Insights projects that most of the world will be on edge, and harsh words will fly.
The political and social protests around the world can build momentum with this energy. Anyone taking an active part in these demonstrations should exercise caution in order to avoid physical harm. Personal relationships will also feel the effects of the shift, bringing unresolved conflicts to the table one last time. Stay alert for the next several weeks as the energy builds.
On the Friday, 11 January, the Sun makes its annual conjunction with Pluto. This aspect is the icing on the cake of the week's energy. There is an inability to tolerate actual or perceived interference from others. Ego battles will rage and hot tempers will flair, which make resolutions between parties impossible. Aggression and agitation may be unavoidable; however, if you take active steps to remain calm and implement self-soothing techniques, you may be able to avoid the worst of it.
Astro Homework
How do you deal with anger? What do you do to calm yourself down when you spiral out of mental control? These are questions we should be asking ourselves this week.
Your homework assignment is to research various calming techniques to deal with anger. For some, counting to 10 is a helpful trick. For others, it may be breathing exercises.
Prepare yourself now with an armoury of techniques to deal with aggression. We may not be able to control what the planets do, but we can control how we work with them.
Aries (21 March — 20 April)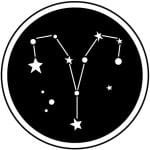 Uranus stations direct in your sign this week, Aries, and at the same time, Mars is travelling through Aries. This will be an intense week that will test your patience and personal relationships. Those born on April 17th, 18th, and 19th will feel this most intensely. Fortunately, Venus is moving into Sagittarius, which should help soften the blow. On Tuesday, Mercury brings this conflict to your place of employment. Do your best to avoid an unnecessary debates or important discussions at this time. Over the weekend, the Sun and Pluto align in your sector of authority figures. This has the potential to produce problems with supervisors, parents, and law enforcement, so you may want to spend a quiet weekend at home.
Tree mentor: Willow
Taurus (21 April — 20 May)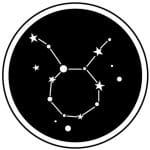 Your private life becomes public this week, Taurus, as Uranus exposes your most closely guarded secrets. Take time to understand that this exposure helps you process pain in a way that you may not have been able to deal with on your own. As Venus moves into Sagittarius on Monday, your ruling planet gives you a financial boost. You can anticipate a conversation on Thursday about money that will leave you feeling satisfied — and excited. Put your adventure shoes on this weekend, as you can expect the opportunity to feed your soul through exciting experiences. This may manifest as a hike, last minute road trip, or visit to a museum.
Tree mentor: Rowan
Gemini (21 May — 20 June)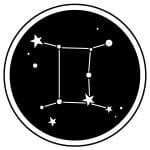 A change to your social circle is expected this week, Gemini, as you are introduced to new friends, and as old friends float away. Many born under the sign of the twins will be inspired to join group or club this week. While you may join a club, it would be better to start one. Gather a group of friends or post in an online forum in order to pull together people of like minds. As you expand this area of life, don't be surprised if a new love interest emerges. Venus moves into your sector of love and relationships on Monday, which brings romance into your immediate surroundings. As the weekend approaches, the union of the Sun and Pluto illuminate your sector of sexuality. This has the potential to keep you in bed for a few days with someone special.
Tree mentor: Holly
Cancer (21 June — 20 July)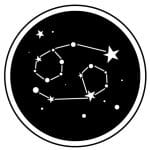 Expect the foundation of your reputation at work to be shaken this week, Cancer, as Uranus stations direct. You think outside the box and want to express a number of unconventional ideas. Don't back down when you go against the flow. Healthy conflict is important for growth, and you'll be confronted with it on Tuesday. Now is not the time for you to hide behind what others expect. With the help of Venus, your new approach or ideas will easily be embraced by coworkers, clients, and supervisors. Over the weekend, a major astrological hit strikes your house of interpersonal relationships. Expect another dose of healthy conflict, as arguments seem to follow you wherever you go.
Tree mentor: Ash
Leo (21 July — 20 August)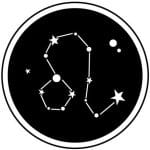 Playful energy rules your life this week, Leo. As Venus moves into your sector of creativity and flirtation, you will be blessed with the power of charm. It will be easy for you to win over others, as well as influence people in positions of power. This will prove to be very useful on Tuesday, when a conflict at work pushes your patience to the limit of your self-control. As you rise in victory over the situation, don't be surprised if you begin to think bigger about your direction in life. Perhaps it is time to consider going back to school to further your education? As Uranus stations direct in the last degrees of Aries, this is the perfect time to learn something new. Be cautious about how much you indulge in food and drink over the weekend. Excessive consumption proves damaging to your stomach at this time.
Tree mentor: Oak
Virgo (21 August — 20 September)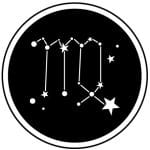 Expect the unexpected when it comes to money this week, Virgo. A change in your financial situation is headed your way. However, the change does not affect you directly. With Uranus stationing direct in your eighth house, it will be a partner's income or join financial venture that undergoes a change. This falls into the realm of alimony, joint savings, taxes, and loans as well. If you are financially dependent on someone else to share the cost of bills, then you may need to help them rebalance their contribution. A party or social gathering over the weekend will make you feel like a kid again, as you embrace the playful side of your personality.
Tree mentor: Fir
Libra (21 September — 20 October)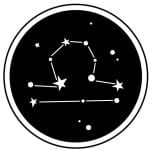 Your closest relationships will be tested this week, Libra, as Uranus tests others in your life. Early in the week, you may feel that a friend or partner that you previously leaned on for support or advice is no longer able. It can be difficult to realize that others cannot always be there for us, but this is a lesson you must learn. An order from someone in your life on Tuesday will leave you on edge. Try to remember that not everyone has the same sense of tact when it comes to making suggestions. This person is not trying to control your life, they are merely not expressing themselves well. Over the weekend, a jolt of celestial energy strikes your physical home, and you will want to be cautious with electronics. Televisions, computers, and appliances may give you trouble, and a large replacement purchase may be necessary before the week is over.
Tree mentor: Blackthorn
Scorpio (21 October — 20 November)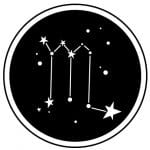 Expect a number of curve balls to head your way at work this week, Scorpio. Everything around you seems to be changing, and it is difficult for you to hold on to anything stable. The challenge this week is to allow yourself to break free from routines that no longer serve you. You can either shake things up yourself, or the universe will do it for you. If you are unable to find a way to change your own routine, you can expect an announcement at work on Tuesday to make the change for you. Over the weekend, a harsh conjunction between the Sun and Pluto strikes your sector of local travel and siblings. This spells trouble for your vehicle, and you will want to be careful during your commute. A surprise visit from a brother or sister is also possible, and you will be expected to help them navigate a personal crisis.
Tree mentor: Elder
Sagittarius (21 November — 20 December)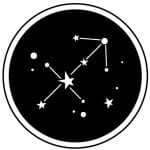 A casual love affair comes into your life this week, Sagittarius. If you are already in a committed relationship, you will need to tread carefully to avoid a misunderstanding. Uranus wants to shake up your sex life, and this week will provide a number of playful opportunities with a current or new partner. Venus also moves into your sign this week, and brings with it a certain magnetism that intensifies the Uranus influence noted earlier. Treat yourself to a day at the spa, or a new outfit. While most of the world is struggling on Tuesday, you have the opportunity to receive a large financial deposit from speculative games of chance. While there are no guarantees, this would be a good day to try your hand at the lottery or casino. This luck continues over the weekend, as a powerhouse of change promises to transform your bank account.
Tree mentor: Poplar
Capricorn (21 December —20 January)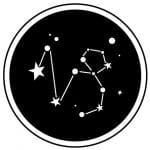 Changes at home are promised this week, Capricorn, and you are likely to deal with a series of minor emergencies. Broken plates, stains on carpets, and clogged drains are just some of the domestic issues you will face. Get ahead of the game, and give your home an inspection, taking note of anything that seems out of place. Doing this now will prevent larger financial costs later on. Surprising news on Wednesday from a family member brings excitement. This news is likely to surround an engagement, pregnancy, or purchase of property. Take time to share in the excitement without overwhelming your family with practical advice. Don'y worry, you can give your input next week. Friday's alignment between the Sun and Pluto occurs in Capricorn. While many may look at this with fear and dread, it is more an opportunity to make personal changes. Consider starting a new routine, beginning a new health regime, or trying a new style. No matter how you approach it, your physical appearance and direction in life are due for changes.
Tree mentor: Maple
Aquarius (21 January — 20 February)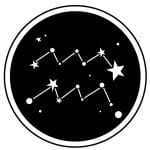 Your mind and body are in overdrive this week, Aquarius, and you can't seem to find your balance. While it may be difficult to focus on anything for long, you will be able to multi-task very well. Use this time to get a little done in multiple areas of your life, as you won't be able to give any one task your full attention. The week also brings some changes to your transportation. Many born in the sign of Aquarius will be purchasing news cars, dealing with vehicular break downs, or renting vehicles. As Venus moves into your eleventh house on Monday, you enter into one of the most social periods of the year. Anticipate a number of invitations and large group activities to be planned — particularly this weekend.
Tree mentor: Yew
Pisces (21 February —20 March)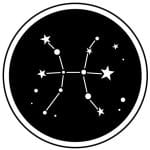 The universe is asking you to step outside of your comfort zone this week, Pisces, as it tests your feelings of safety and security. Specifically, your financial security will be tested, and you may need to reassess how much value you place on financial success. Moving towards a less materialistic mindset will be important. Uranus loves to shake things up, and this week it plays with your bank account and income. Tensions over money on Tuesday bring conflict with a friend to a head. If you owe someone money, it is time to pay it back. If others owe you money, you will need to fight to be repaid. On a positive note, Venus moves into your sector of professional reputation. This will help you maintain success at work during a tense week. Spend extra time in the office to help refocus your thoughts and priorities. A coworker or supervisor will give you the insight you need to navigate the drama. Over the weekend, an emotional explosion between you and friend brings a previously unspoken tension out in the open. Deal with the issue immediately to avoid a long term loss of trust.
Tree mentor: Birch