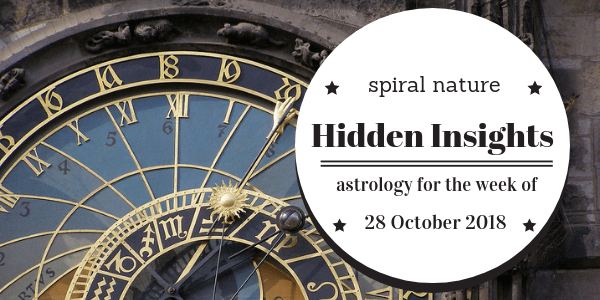 Hidden Insights wishes a happy Samhain to its readers in the northern hemisphere and a blessed Beltane to readers in the southern half of the globe. As practitioners of the Old Ways prepare to celebrate, four major astrological events fill the heavens with exciting energy. A conjunction, an opposition, and two planets changing signs conspire to create a week filled with unstable and impractical expansion.
On Monday, a conjunction between Mercury and Jupiter inflate social interactions with others. Thoughts and discussions swell to intensity that leads to heated debates. In Scorpio, secrets will be revealed and discussions that surround debt and financial growth is promised. This is a beneficial transit for the global economy, and can trigger major gains for commercial businesses. The countries of Morocco, Latvia, Norway, Turkey, Lebanon, and Syria are all ruled by Scorpio. The world should pay close attention to these nations for major announcements.
Mercury moves into Sagittarius, and Venus moves backwards into Libra on Wednesday. Mercury's shift moves global consciousness from the obsessive to the philosophical. This is an optimistic position which allows the world to believe that anything is possible. At the same time, the Venus retrograde moves backwards into Libra. Venus rules Libra and is happily placed in this sign, giving relief to its current tension. This is when tensions in interpersonal relationships come to a head, and many around the world will be called to resolve old conflicts until Friday, 16 November. Now is the time to initiate final resolutions.
Astro Homework
The alignment between Mercury and Jupiter brings with it the opportunity to expand our mental horizons and solve complex problems. Another way to look at this conjunction is as a removal of obstacles. If there has been a challenging situation that appears to have no answer, the time is now to address it. Spend time meditating, crunching numbers, or mapping out a plan. Both Mercury and Jupiter will assist all who put in time and effort.
Aries (21 March — 20 April)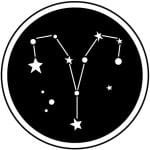 Important conversations about money and debt occupy the majority of your time this week, Aries. Over the last several weeks it has been difficult to effectively balance your budget, and now you are approaching an important deadline. While a great deal of stress has been placed on your shoulders, there is light at the end of the tunnel. A conversation with a woman in your life brings good news on Wednesday. At first, the news will come as a shock, though she will bring important answers to your financial problems. Thursday brings the return of a person in your life who requires forgiveness and resolution. Over the weekend, it is best to keep to yourself as much as possible. You will be more accident prone, and are likely to nurse a bump, scrape, or bruise.
Candy: Jolly Rancher
Taurus (21 April — 20 May)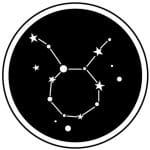 A romantic week is ahead, Taurus, as your sector of love, marriage, and partnerships is emphasized. Happy encounters, flirtation, and general harmony with others occur now. As your social and romantic life gets a boost, you will also hear news of an engagement or wedding. Before the end of the week you will need to address a sensitive issue with someone in your life. Being open to discuss personal or intimate topics will allow you to build stronger relationships with those around you. A radical change to your physical appearance is possible on Wednesday. As Venus opposes Uranus you can change your hair colour, purchase a new outfit, or try new makeup. Now is the perfect time to reinvent how others perceive you. Saturday brings the need to focus on more mundane things, and you will be forced to address household tasks you've avoided.
Candy: Snickers Bar
Gemini (21 May — 20 June)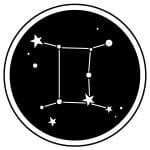 As your ruling planet aligns with Jupiter, Gemini, you begin to focus on your health. Questions and answers related to physical wellbeing, disease, and healing are promised this week. A meeting with a medical professional goes well, and you are able to make a plan together. An important decision on Wednesday makes it difficult for you to choose which direction to take. You will need to weigh the pros and cons, but you will get help from a close friend. Mental health and stability come into focus towards the end of the week, and you will be required to admit a personal fault. Taking responsibility now will help you avoid self-undoing. Over the weekend parties and leisure activities rule your life. After a serious and intense week, you will be able to enjoy a time with friends that will help take your mind off of your worries.
Candy: Jawbreaker
Cancer (21 June — 20 July)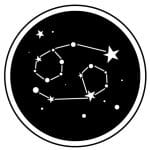 Typically you are the caretaker, the nurturer, and the one that others come to for support, Cancer. Now it's your turn to enjoy the simple pleasures. Early in the week you will feel compelled to fight for your right to have fun. An invitation on Wednesday allows you to make plans to get out of the house and enjoy yourself. Of course, an evening or day on the town comes at a price. But it's a price you will be able to afford. Keep an eye on event tickets, collectibles, and clothing, as excellent deals are coming your way. Splurge on self-indulgent spending on Thursday. Don't plan on staying indoors this weekend, as Venus pushes you out of the house. Expect a busy and active weekend shopping, visiting family members, and going out to eat.
Candy: Tootsie Roll
Leo (21 July — 20 August)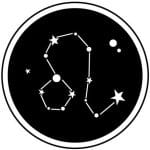 Excitement is in the air at home as discussions, plans, and the exchange of ideas prepares you for a big change, Leo. Psychologically based conversations allow you to dig into your childhood to learn more about your personal motives. With Jupiter's expansive energy, try to stay as grounded as possible to avoid explosive debates or arguments with a family member. A surprise at work on Wednesday gives you the opportunity to make a change in your professional direction. Unusual opportunities here will be successful. After a week of intense conversations at home, the weekend brings a cheerful change. Neighbours, brothers, and sisters make themselves known, and offer the opportunity for you to socialize in new circles.
Candy: Peanut Butter Cup
Virgo (21 August — 20 September)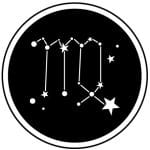 Anticipate an unusually active week, Virgo, as Mercury and Jupiter align in your sector of mental dexterity and short distance travel. It will be difficult for you to stay still. The majority of your time will be spent running errands, answer your phone, and waiting in lines. If possible, put off trips or phone calls to places where you might have to wait. There is a very good chance you will spend most of your day waiting in line or on hold. Even though you are extraordinarily busy this week, it will be difficult for you to focus on anything other than your family. Right now, your mind is preoccupied with your loved ones. It might not be a bad idea to reach out to a child, sibling, parent, cousin, aunt, or uncle just to touch base and see how they are doing. It will let your mind relax knowing they are safe and happy.
Candy: Bubblegum
Libra (21 September — 20 October)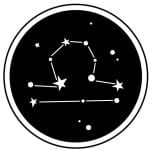 Financial luck is on your side this week, Libra. Not only are are you blessed with the ability to earn or win money, but you are able to spend wisely. Early in the week you may feel compelled to indulge in retail therapy. While you may find deals and enjoy shopping, you will also be prone to overspending. It's not a wise idea to put yourself in a situation where a sales agent could pressure you into a purchase. Your ability to say "no" is missing at the moment. As Mercury moves into Sagittarius, it will test your ability to remain balanced as nervous energy finds you as the week progresses. On Wednesday, your ruling planet, Venus, moves back into your sign. As the planet of love and beauty regresses into Libra, you will be prone to rashes, acne, and skin breakouts. Stay head of this planet, and keep your skin clean and attended to.
Candy: Sour Patch Kids
Scorpio (21 October — 20 November)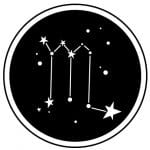 Confidence is your best friend this week, Scorpio. With Mercury and Jupiter aligning in your sign, you can't help but feel on top of the world. People you come across will be looking to you for advice, and the attention will be intoxicating. However, this confidence has the potential to get you into trouble on Wednesday. The conflict comes when you criticize a friend because of your inflated ego. To avoid hurt feelings, do your best to keep opinions to yourself until Friday. Over the weekend, feelings of isolation deflate the confidence you've been feeling. This is the perfect time to uncover your strengths in order to nurture personal confidence.
Candy: Lifesavers
Sagittarius (21 November — 20 December)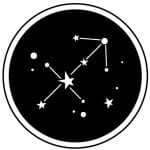 The Sun is still taking a timeout in your sector of personal reflection and retreat, Sagittarius. This week, Mercury and Jupiter align in the same area of your chart. Do yourself a favour and take it easy this week. A conversation about financial loss occurs Tuesday or Wednesday, and you will need to be careful not to pass judgements too quickly. Mercury moves into your sign this week, and brings with it the ability to think rationally. The clarity brought by this transit is useful as you navigate the week's introspective energy. A longing for romantic affection washes over you this weekend, and a surprise encounter at work could lead to flirtation.
Candy: Junior Mints
Capricorn (21 December — 20 January)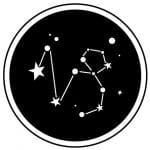 The Universe is challenging you to overcome the past this week, Capricorn. It won't be easy to focus with so many of your friends and acquaintances looking for your attention. You can expect good news on Monday in relation to money. Conversations throughout the rest of the week will continue to surround finances. On Wednesday, a parent or close friend reaches out for support with a legal issue. Do your best to use your powers of rational thinking to help them reach their own conclusions. Friday and Saturday bring adventure into your typically practical life. A day or two away from work will have you partying with friends and forgetting about the pressures of the real world.
Candy: Jujubes
Aquarius (21 January — 20 February)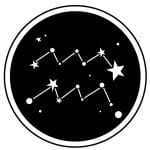 Rumours at work this week have your head spinning out of control, Aquarius.This is paired with a number of important announcements and meetings. It is a great week to express your thoughts and ideas around the office. Superiors will take your ideas and suggestions seriously, and you can shine with your innovative suggestions. The extra time you are putting into work will create tension at home before the week ends. Keep your family informed about how busy you are at work, and this will help smooth over the tension. Cancelled plans over the weekend feel like a disappointment; however, you'll be grateful to have time to yourself on Saturday night.
Candy: Almond Joy
Pisces (21 February — 20 March)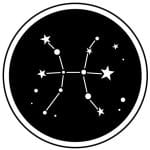 Highly sensitive and fanciful delusions make it difficult to be productive this week, Pisces. Thoughts of adventurous travel and exotic locations consume your dreams. Now is the perfect time to go on a trip, and friends are willing to join you. If you aren't able to book a trip away, you may want to binge watch travel documentaries. As Mercury moves into your professional sector, the demands at your job intensify. This will feel uncomfortable, as you're not particularly motivated to be productive right now. Over the weekend, a financial boost or opportunity leads you to make a quick decision about travel. It's best not to overthink any opportunities, and take the chance to get away.
Candy: Kit Kat