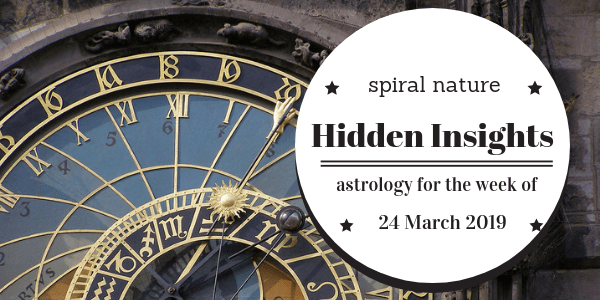 At Hidden Insights, Piscean energy rules the heavens this week, as each aspect illuminates the sign of the fish. The world plunges into the depths of emotional intensity, feelings will become heightened. The first aspect we see is a conjunction between Mercury and Neptune. While it will be difficult to focus on anything practical or mundane, it is a great time to flex creative talents.
Venus moves into Pisces on Tuesday, signalling a shift towards open and free love. Now is the time to heal emotional wounds, and learn to forgive. Over the next month art can thrive, and we are able to access the seductive side of life. Many can expect to fall deeply in love, as well as encounter individuals that can break through tough emotional walls. This energy is intensified on Wednesday when Venus forms a sextile with Uranus, bringing enjoyment where we least expect it. Romantic surprises are promised right now.
After a tough four weeks, Mercury finally stations directly in Pisces on Thursday. It finally begins to feel as though productivity can move forward, and our interpersonal relationships will begin to function clearly again. In Pisces, a return to spiritual clarity is also promised, and those who have been feeling lost in a fog, can finally embrace a stable direction. If you remember, Mercury is stationed retrograde on a rather malevolent star, Sheat. This can really cause chaos. As Mercury stations direct, it sits on the star Hamam. Fortunately, this star rules luck instead of chaos. We can expect it to herald good news towards the end of the week and over the weekend.
Astro Homework
This week's homework assignment focuses equally on Mercury stationing direct, and Venus moving into Pisces. With clear communication moving forward, and compassion in the air, we are challenged to extend an olive branch to those we have been at odds with. While it is not necessary to make any moves this week, readers are encouraged to make plans to fix a broken line of connection with a friend or family member soon.
Aries (21 March — 20 April)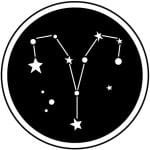 The sign of the ram is not known for its patience, Aries, or ability to take things slow, though this is exactly what you will be required to practice this week. You are feeling stuck, and perhaps dwelling on a situation you cannot change. This is neither healthy, nor productive. The planets are asking you to reassess your motives, and take time to consider all options. The answer to your seemingly insurmountable problem cannot be achieved with aggression. In fact, it's all about letting go, and allowing the Universe to handle the problem for you. As Mercury stations direct, you can expect a weight to be lifted from your shoulders. Over the weekend you can resume making plans you've had to put off.
Spice of the week: Ginger
Taurus (21 April — 20 May)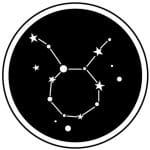 A disagreement with a friend early in the week makes it difficult to focus on what's really important in life, Taurus. If you are able to set aside your stubborn side, you'll be able to quickly recover from the conflict. By Tuesday lovely Venus moves into your social sector returning harmony and balance to your friendships. For many, this may also be a time when you encounter love within a social group, club, or networking organization. A sudden change to your physical appearance midweek is just what you need to put an extra pep in your step. Don't be shy about trying a new hair colour, clothing style, or makeup technique. If you've successfully removed negative people from your life during the Mercury retrograde, you'll find this weekend to be full of excitement with friends you can now reconnect with.
Spice of the week: Cumin
Gemini (21 May — 20 June)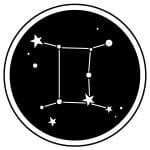 Getting out of bed in the morning will present a challenge during the first half of the week, Gemini. Mercury and Neptune are inspiring you to sleep your days away. A lack of physical energy will easily be seen by your employer, and you will do well to lie as low as possible until Thursday. Venus gives you a helping hand on Tuesday, when it enters your house of career. Charm will be on your side, and you will even find a new way to love your work over the next several weeks. As Mercury stations direct on Thursday, you can anticipate a return to full productivity at work. You'll not only be on top of your game, but with Venus also in this area of your chart, you may want to consider applying for a promotion.
Spice of the week: Turmeric
Cancer (21 June — 20 July)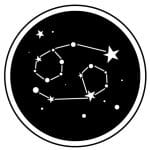 The heavens are hitting your house of higher education, long distance travel, and religion hard this week, Cancer, bringing these areas of your life into focus. Initially, you may have a difficult time focusing on a school project or travel plans. Many Cancers will notice that their mind tends to wander towards daydreaming the first few days of the week. On Wednesday, a happy surprise comes when an unexpected opportunity to travel presents itself. This is also a day when an important social connection within a group of friends or academic partnership is possible. As Mercury stations direct, your mind begins focusing on career goals, and soon it will be time to put those plans into action. Allow the confusion to fade, and ask a friend for input on Saturday.
Spice of the week: Saffron
Leo (21 July — 20 August)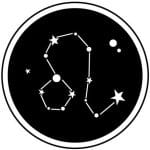 This is a week of endings for you, Leo, but try not to worry about your world crashing down. Of course, it may be all too easy for you to jump to apocalyptic conclusions right now; you need to remember that it's not real. Just because you play out the worst case scenario in your head, it does not mean it will happen. Actually, your current situation is much more stable than you realize. Wednesday brings shocking news to your place of employment. You will either hear of someone retiring, quitting, or being fired. This is the trigger for a great opportunity for you before the end of the year, and you want to make sure you set yourself up to take full advantage of the change. As Mercury stations direct on Thursday you begin to be blessed with a series of genius revelations. Your mind is in overdrive, and you're able to think quickly now.
Spice of the week: Poppy Seed
Virgo (21 August — 20 September)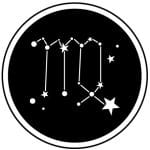 Your closest and most intimate relationships take centre stage this week, Virgo, though it may get off to a rocky start. A disagreement on Monday has your overly analytical mind racing. Do your best to take a step back and look at the bigger picture. Not everyone can old themselves to your high standards. Venus moves into your house of romantic partnerships which initiates a month warm affection between you and someone special. This is also a great placement to align yourself with new allies who you can easily win over. As Mercury stations direct in your sector of partnerships, you will be able to more easily communicate with others, and address problems productively. Use this energy over the weekend to have a serious conversation about something that has been bothering you.
Spice of the week: Clove
Libra (21 September — 20 October)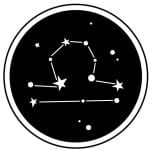 Concerns about your health and well being occupy the majority of your thoughts this week, Libra. On Monday, an overwhelming realization that you need to take this aspect of your life more seriously washes over you. Internally, you know you want or need to do something different, you are just not certain what it is. This is a great time to reach out to a professional for advice. At work, Venus brings pleasure to your social interactions, and you must be careful not to get too wrapped up on socializing with coworkers, particularly on Wednesday. Mercury stations direct in your sector of health on Thursday, bringing a new drive and clearer focus to what you have not been able to put your finger on. Use this energy over the weekend to initiate a new workout regime or eating plan.
Spice of the week: Nutmeg
Scorpio (21 October — 20 November)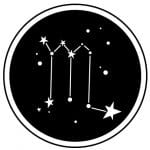 Be careful what you say to others this week, Scorpio, as your words will carry more power and influence than usual. The conjunction between Mercury and Neptune allow you to bend the truth in your favour, though you may not feel good about yourself afterwards. This is emphasized as Venus moves into your house of creativity and pleasure. The next four weeks you will be able to charm any person you direct flirtation towards. Venus here can also intensive your sex life, and with Mercury in play it may be exciting to introduce verbal banter in the bedroom. As Mercury stations direct in your house of creative endeavours you will be required to tie up loose ends with an ongoing project.
Spice of the week: Paprika
Sagittarius (21 November — 20 December)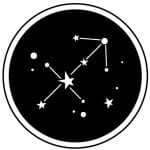 Dealing with family is not always the easiest thing in the world to do, Sagittarius. This week, loved ones will test your patience. As your attention turns towards family, don't be surprised if a family secret is revealed. Do your best not to let this instigate an argument, with emphasis early in the week. Wednesday brings a sudden change of pace, when a change to your normal routine gives you the opportunity to put aside responsibilities for play. Mercury stations direct in your sector of home and family on Thursday, which restores order from chaos. Over the weekend, you can expect to host a small gathering at your home, or engage in a romantic night in.
Spice of the week: Cacao
Capricorn (21 December —20 January)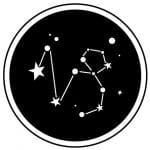 Confusion and broken lines of communication rule the first half the week, Capricorn. It is not a good time to try to make any important announcements. You are also particularly prone to misunderstandings with siblings and neighbours. Give yourself extra time to commute Monday and Tuesday as delays or transportation issues stand in your way. Take life at a slow pace this week to avoid frustration. As Mercury stations direct in its ruling house, you will be able to take a great sigh of relief by the end of the week. Plans you have been making over the last month are finally getting ready to come to completion, and you can see the finish line. Treat yourself to a small victory celebration on Friday night or Saturday.
Spice of the week: Caraway
Aquarius (21 January — 20 February)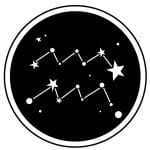 Do you know where your money has been going, Aquarius? Confusion about your bank balance or spending takes you by surprise early in the week. If you haven't been monitoring your finances closely, get ahead of the game and double or even triple check your accounts. A disagreement over money may also surface this week. Knowing how much you have will be helpful midweek, when a surprise expense related to your home will creep up on you. You may have to ask a friend or family member for a loan before the week is over. If possible, ask a Leo. They are doing well financially right now. As Mercury stations direct in your house of finances, you get a slight reprieve from this type of stress. Unfortunately, Venus is also now moving through this house and you may have a difficult time saying no to impulse purchases.
Spice of the week: Fennel
Pisces (21 February —20 March)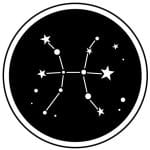 You are on a roll this week, Pisces, with several planets making aspects form in your sign, and Venus is getting ready move into Pisces. As most of the world will be plunged into confusion on Monday, you are able to navigate this fog with ease. Don't be surprised if those around you reach out for advice, or notice how well you seem to be handling stress. Allow yourself to shine, by helping those who feel overwhelmed by sharing your own coping strategies. As Venus moves into your sign on Tuesday the planet of love gives your personal image a makeover. The next several weeks note a time for you to embrace your inner and outer beauty. Others will find you more attractive, and you can turn heads with ease. As Mercury stations direct in your sign, allowing you to embrace leadership skills. A few weeks ago you may not have felt as though your life had much of a solid direction, but now you are ready to face new horizons in both your personal and professional life. Think of this as the beginning of a new year when you can reinvent yourself into anything you want to be.
Spice of the week: Allspice