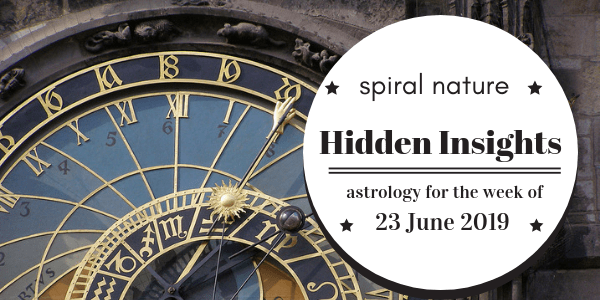 Hidden Insights is happy to announce a calm week ahead as we come down from the previous two weeks of intensity. The last week of June begins with an optimistic opposition between Venus and Jupiter. The dance between these two planets bring personal fulfillment, abundance, and joyful extravagance. However, we do need to be cautious to not overindulge. This will be particularly true early in the week as Venus' second aspect is a square to Neptune. While this can stimulate creativity, there is also the possibility of overspending.
Mercury changes signs on Wednesday, 26 June, shifting the way the world communicates with one another. This is a very expressive position for Mercury, and it allows words and body language to be expressed on a grand scale. Many people will begin to notice that their voice becomes larger than life. It is difficult to avoid singing our own self-praise right now, and it is a great time to engage in self-promotion.
The week rounds out with a sextile between the Sun and Uranus. Here, there is a powerful urge to break free from old and mundane routines. Restless by nature, the world will feel the need to innovate, change, and generally behave in exciting and unusual ways. Expect Thursday, 27 and Wednesday, 28 June to be filled with shocking displays from individuals who are in the public eye. Celebrities and political leaders may amaze right now.
Astro Homework
Being egocentric can be healthy every once in a while — at least in moderation. Your assignment this week is to simply enjoy yourself. Venus and Jupiter ask allow us to enjoy life, while Mercury in Leo allows attention to flow towards ourselves.
Take time this week to do something you enjoy without feeling guilty. Go ahead and enjoy a gluttonous dessert, or a lazy nap in the Sun. However, remember that all acts of self-indulgence should be exercised in moderation in order to avoid excess.
Aries (21 March — 20 April)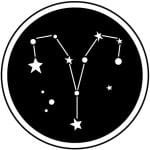 Learning a new skill is never easy, Aries, though it can be a great deal of fun. As Venus and Jupiter activate your axis of learning you are inspired to tackle a new adventure. Early in the week you can expect to the opportunity to travel; possibly to a place you've always wanted to visit or see. There is an element of nostalgia to this journey, and memories from your past may inspire you to book a trip or return to school. As Mercury moves into your fifth house on Wednesday, 26 June, you can expect your focus to shift towards leisure activities. If you plan correctly, you can turn work into an opportunity to visit new surroundings.
Patronus: Beaver
Taurus (21 April — 20 May)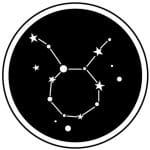 Financial gain and spending rules your week, Taurus. Right now money may burn a hole in your pocket, and it will be difficult to resist attractive purchases. It might be a good idea to let a friend or partner control your wallet right now. On the bright side, this week is an excellent time to apply for, or receive credit. Right now you can get the best terms of repayment at the lowest interest rates. Monday brings a minor financial hiccup that may hamper a plan you had for a savings account. Try not to worry as this is only a temporary delay; you'll quickly be back on track with your financial goals. As the week continues, you can expect an important phone call or conversation at home, which will bring good news from a relative.
Patronus: Eagle
Gemini (21 May — 20 June)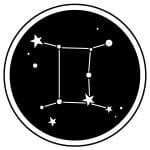 Your romantic life is kicked up a notch this week, Gemini, and you are in the mood to enjoy every aspect of your most intimate relationships. Expect the opportunity to spoil someone important in your life. Just be cautious not to spend more than your budget allows. A romantic evening does not need to be expensive in order to feel extravagant. For Geminis who are single, you have the opportunity to meet someone who could become an important part of your life. Put your best foot forward, and don't hold back with showing interest. Mercury, your ruling planet, changes signs this week. In Leo, you will receive the majority of Leo's over the top energy. Be cautious not to talk over others right now, or tell wild stories that you cannot back up with proof.
Patronus: Meerkat
Cancer (21 June — 20 July)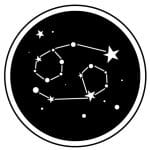 A boost in your health is promised this week, Cancer, as the last two weeks may have been physically draining. As you become more aware of your body, you will notice that your productivity gets a boost as well. You are motivated to tackle the fine details in your work, and may even uncover a hidden talent before the week is over. For many born under the sign of the crab, you could receive a job offer as well this week or, at the very least, find a position that you would be interested in applying for. If the opportunity presents itself, be sure to take the leap.
Patronus: Panda
Leo (21 July — 20 August)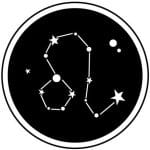 The majority of your week is scheduled to be filled taking time to be free from responsibilities, Leo. The universe is giving you the opportunity take vacation from your life, and enjoy the simple things. As you allow yourself to unwind, you may find yourself feeling more affectionate than usual. There's a spark of romance in your eye, and you can't help but flirt with everyone around you. Just be careful not to go overboard with a stranger or coworker. Mercury moves into your sign this week and this gives you the gift of gab. Leo has always been a social sign, but now you are more likely to voice your opinions and speak up, as it becomes difficult to stay silent. Your internal dialog may not be secret right now, and you must be particularly careful to think before you speak over the weekend.
Patronus: Koala
Virgo (21 August — 20 September)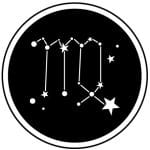 Your home takes centre stage this week, Virgo, and you are itching to make a few changes. Right now you are inspired to redecorate and redesign your living quarters. Your attention to detail is unmatched, and right now you want to put your special touch on everything. No room in your home is off limits — from the living room to your closets. If you have the sudden urge to rearrange furniture, don't fight the desire. It will give you the opportunity to see things from a new perspective as you make changes. Try to remember that you don't need to spend a fortune, and you and your bank account will be much more satisfied if you repurpose old décor instead of buying new.
Patronus: Flamingo
Libra (21 September — 20 October)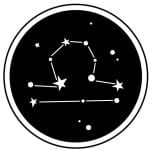 It may be difficult to stay in one place for too long, Libra, as you are due to be moving about town all week. You enjoy being busy, and your to-do list seems to grow longer each day. Early in the week, you can expect to the opportunity to invest in a new form of transportation. Perhaps you will buy a new bike, or even a new car. Of course, it could simply be a new pair of shoes. No matter how it manifests, you are getting an upgrade. As Mercury moves into your house of hopes and dreams, you being to think about what you really want in life. As you consider where you want to go, it's easy for you to plan a clear course towards success. Not only are you on a direct path towards reaching your dreams, but you will find friends will eagerly support you right now.
Patronus: Hawk
Scorpio (21 October — 20 November)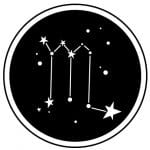 Your earning power gets a boost this week, Scorpio, as your income is blessed by both Venus and Jupiter. As your income grows, so too does your appetite for acquiring the finer things in life. While it's not a good idea to go out and splurge on the latest cloths, car, or technology, you are entering a position of more financial freedom. However, don't expect this to necessarily manifest in the form of a new job or raise at work. Neptune asks you to think outside the box and utilize a hidden talent to acquire more wealth. Taking changes in investing your income can produce great results, and you may have the opportunity to buy stock or invest in a start-up. Now is not the time to be financially conservative, but be certain to consult with a professional first.
Patronus: Ferret
Sagittarius (21 November — 20 December)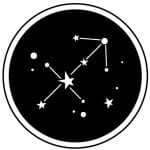 Sagittarians are not known for being overly indulgent, though you may experience this tendency right now. As Jupiter moves through your sign, it is being activated by Venus, which will make it very difficult for you to say "no." You need to be careful what you are eating and drinking, or you may soon find yourself with a few extra pounds you weren't planning on. Though the inability to say no does not end with comfort foods, and will also come directly into play with others in your life. A friend or relative may ask for more help than you can reasonably afford, and you need to be cautious not to be taken advantage of.
Patronus: Squirrel
Capricorn (21 December —20 January)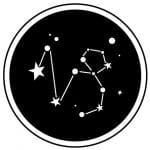 The past creeps up on you this week, Capricorn. Friends, family, and fond memories return to remind you of happy times. Allow yourself to walk down memory lane and reminisce over what you have accomplished and experienced in life. This is a great time to dig out old photo albums and create new scrapbooks. For those who are technologically inclined, you may want to do a bit of digging in old social media accounts. Mercury's passage into your eighth house brings the need to talk with elders in your life. As you stroll down memory lane, keep in mind that the future must also be considered. Don't be surprised if end of life discussion and planning comes up. Try not to think of this as morbid, but rather a necessary responsibility.
Patronus: Elephant
Aquarius (21 January — 20 February)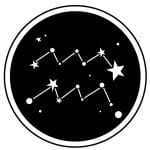 Dream big should be your mantra this week, Aquarius. The sky is the limit, and you can't help but think about your life on a grand scale. Anything you dream right now, you truly can achieve — just be certain to have a practical approach. Gambling is highlighted right now as well, though it's not the best use of your time. It may be difficult to resist the idea of winning a large sum of money in order to make your dreams come true. However, any money gambled or invested right now will almost certainly be lost. On Wednesday, Mercury moves into your seventh house and promises an encounter with a new acquaintance who has the possibility to become a lifelong friend. Instead of gambling with your money, gamble with your social circle. Take chances by meeting new and exciting individuals over the weekend.
Patronus: Scottish terrier
Pisces (21 February —20 March)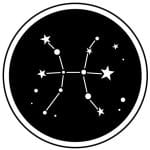 There seems to be no limit to your professional success right now, Pisces, and you have your eyes set on achieving a great deal at work. Expect the opportunity to rub elbows with important people who can help you climb the ladder of success. A meeting midweek brings your hard work to the attention of a supervisor. Don't be afraid to show off and sell your talents. Not only are you on the radar of superiors, but you are also beginning to be recognized by coworkers. Expect those you work with to sing your praises without fear of gossip. Others' intentions are pure, and success is promised. If you own a vehicle, be sure to have it serviced before the week is over. You don't want to be left stranded on the side of the road because you missed a minor fix.
Patronus: Elk