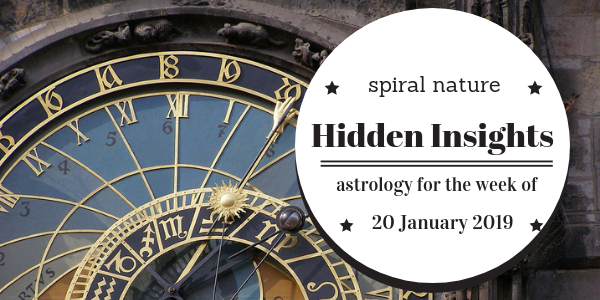 Hidden Insights predicts an active and busy week with two sign changes, a healthy mix of hard with soft aspects, and of course the Super Full Moon eclipse. The major theme of the week is all about opportunity. As the Sun moves into Aquarius on the Sunday, 20 January, the world enters its annual period of innovation and global consciousness. Early in the week larger social issues will begin to surface and this can place one-on-one relationships on hold, as Venus makes a square with Neptune. Any romantic disruptions that occur on Sunday or Monday will quickly be resolved by Wednesday as Venus aligns with expansive Jupiter.
Monday's eclipse illuminates the first degree of Leo, while simultaneously making a square to Uranus. This combination can cause a great deal of damage to one's ego, so expect hurt feelings. Mars makes a violent square to Saturn on the day of the eclipse, which can produce extreme actions. It would be best to avoid making decisions based on emotions this week, as they will end in further damage.
As the week progresses, Mercury joins the party with a square to Uranus. With such an emotionally charged week, Hidden Insights anticipates surprising announcements from people in positions of power. This is the last aspect Mercury makes before moving into Aquarius, which makes this aspect particularly powerful. Mercury's shift into Aquarius whets our appetite for new and innovate ideas. This will likely signal a shift of direction in Great Britain and the United States, both which have been dealing with intense governmental issues. Creative solutions and announcements related to how to handle the current problems can finally be addressed.
Astro Homework
This week's homework assignment focuses on the Super Full Moon eclipse. Traditionally, eclipses represent a time where we can reset our emotional centres. As the Earth's shadow comes across the Moon, our old emotional hang-ups die, and a new self is born, the light returns, and the shadow passes.
The physical expression of decreasing and increasing light can act as a wonderful trigger in sympathetic magick. On the day of the eclipse, fill a jar with water and let it sit in the Sun or Moon light prior to the eclipse. Meditate with the water to charge it with emotions that you no longer wish to be burdened with. As the eclipse reaches its maximum, pour the water out of the jar to symbolize the draining away of light. As the Moon's light returns, fill the jar once more with fresh water and focus on positive and affirming thoughts. You can then keep and drink the water to take in the positive energy, water a plant with it, or add it to a ritual bath.
Aries (21 March — 20 April)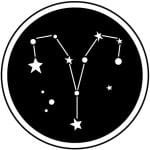 A social week is promised as friends are vying for your attention, Aries. Of course, right now you feel more reclusive. If you need to cancel plans or let a friend down, do it gently, so that it is clear the change in plans has nothing to do with them. This week's eclipse strikes your sector of love and romance. Eclipses often trigger changes, and you will need to prepare yourself for a shift. Prepare for an ending or new beginning over the next several weeks. Tuesday's alignment of Venus and Jupiter brings exciting and beautiful energy to the area of travel and higher education. This is a great week to learn something new or initiate travel plans. Travel signatures are once again activated over the weekend, so you would do well to have a bag packed and ready to go for a last-minute overnight trip.

Ancient mentor: Heraclitus
Taurus (21 April — 20 May)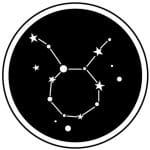 Home and family come into focus this week, Taurus, as your attention is drawn toward taking care of domestic business. A conflict with a family member comes to a head and it will be your job to resolve it. Renovations and household projects need to be finalized this week, as a long-term goal comes to completion. On Tuesday and Wednesday, you can expect a surprise bill. While you may not be able to take care of it now, be sure to put it at the top of your to-do list, so it doesn't get lost in the shuffle. A supervisor, authority figure, doctor, or governmental official brings news on Thursday that gives you input and an unusual solution to a reoccurring problem. Over the weekend, plan on reconnecting with a sibling or extended family member.

Ancient mentor: Protagoras

Gemini (21 May — 20 June)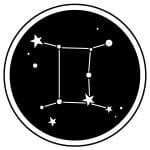 Geminis are known for their fine-tuned powers of communication, though it may be difficult to exercise these skills. Most of the week you can expect to feel as though you are tripping over your words, and you may have difficulty organizing your thoughts. Transportation issues are also due this week, and many Geminis may need to purchase a new vehicle soon. Fortunately, Venus and Jupiter bring a great deal of harmony to your interpersonal relationships, and you can lean on a friend or partner for support. Wednesday brings the potential for a surprise invitation to dinner. Give yourself a break and enjoy an evening out. Your ruling planet changes signs on Thursday, and shifts your attention to big dreams and far off places. Immerse yourself in a foreign culture, and make vacation plans for later in the year. If this is not possible, treat yourself to an exotic meal over the weekend.

Ancient mentor: Zeno of Elea

Cancer (21 June — 20 July)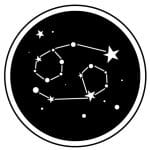 Money is on your mind this week, Cancer, and a big financial event marks a milestone. For some, this may manifest as paying off a large debt or entering into a new financial obligation. Changes to income are also likely for those born under the sign of the crab. Ruled by the Moon, you are more sensitive to eclipse energy than most. This week's eclipse gives you the opportunity to share with your family what you have accomplished, and what you still need to do in order to achieve your goals. Be careful not to brag, but make sure to let those most important in your life know what path you are planning to take to improve. Thursday and Friday bring intense mental energy, where you will feel an overwhelming urge to research information related to a new career. Expect the input of a friend or family member as your head spins with seemingly endless options.

Ancient mentor: Porphyry

Leo (21 July — 20 August)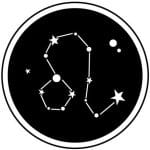 Your thoughts and feelings are riding a roller coaster this week, Leo, as the eclipse strikes your sign. It's time for you to decide what is important in your life and what you no longer wish to hold onto. A change to your physical appearance is also due, and you're inspired to change your hair or image early in the week. This is because the eclipse makes you feel uncomfortable in your own skin and itching to make a change. Allow yourself the opportunity to explore different ways to present yourself. Venus and Jupiter give you a helping hand on Tuesday, when they illuminate your house of creative self-expression. Follow your intuition and you will succeed in changing your reputation. Tuesday also brings a disruption at work, which will leave you feeling both physically and mentally drained. Use the information you learn from this experience to find a new direction in your style and appearance. Over the weekend, passion rules and an intense sexual encounter makes you feel as beautiful as you are.

Ancient mentor: Aristotle

Virgo (21 August — 20 September)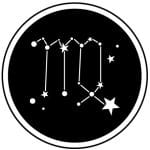 Confiding in a friend or therapist should be on your agenda now, Virgo, as subconscious problems begin to cloud your mind. You like to keep your mind as organized as your environment; however, that's not entirely possible. The eclipse is opening up issues from your past that you have not fully dealt with. Dealing with unresolved problems and fears is never easy, but it is something we must all do, and it just happens to be your turn. On a positive note, you have the opportunity to finally lay to rest anything you have been suppressing over the last year and a half. While most of the week feels heavy, it's not all emotional digging. Midweek, the alignment between Venus and Jupiter brings a happy surprise to your door. Over the weekend, an important conversation with a close friend or partner lifts your mood and prompts optimism about your future that will endure for the rest of the year.

Ancient mentor: Plotinus

Libra (21 September — 20 October)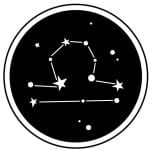 Don't expect to get much accomplished, Libra, as leisure rules your week. As your attention shifts from responsibilities to friends, you feel the need to put together a gathering or party. Unfortunately, not everyone in your inner circle is as keen on the idea as you are. This has the potential to put a strain on a friendship that is already on shaky ground. Don't be surprised if a relationship comes to an end in the next several weeks, as this eclipse promises to remove those in your life who are no longer healthy for you. As many are making important announcements and speeches this week, you are likely the one called to do so before Thursday. Your gathering of friends will be most successful if scheduled for Friday evening. Getting together on this day promises hours of laughter and lively discussion.

Ancient mentor: Plato

Scorpio (21 October — 20 November)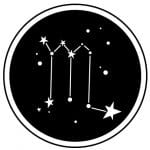 Your career is being tested, Scorpio, as the eclipse strikes your house of status and reputation. For many, this week will bring a series of tests related to work. Something in your work environment is leaving, and while the most extreme manifestation would be the end of your current employment, it is much more likely you will hear of a program, location, or policy ending. You will need to accept the changes that are coming with an open mind, as fighting it will not yield the desired result, and the end result will be financially beneficial. Expect news from a supervisor concerning your current salary or a way to increase your income. Saturday brings a spending spree that centres around personal beauty or health supplies. Shop this weekend for great deals on shampoo, makeup, vitamins, and other personal items.

Ancient mentor: Lucretius

Sagittarius (21 November — 20 December)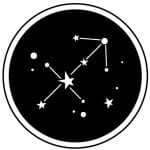 The balancing act between responsibilities at home and work is always a delicate task, and this week you're beginning to realize an adjustment needs to be made, Sagittarius. If you find yourself looking around your home and realizing you haven't been able to keep up on housework, don't worry. The first few days of the week allow you to reorganize, clean, and put your place back together. Once you have everything in order, it will be time to play. This week's eclipse brings a sense of adventure, and the opportunity to plan a vacation you originally though you might have to cancel. Venus and Jupiter align in your sign this week and bless you with an optimistic outlook that brings financial luck into your immediate environment. Splurge on a celebratory meal for a recent accomplishment without fear of breaking the bank. Happy news arrives on Thursday from a government official or employer that sets the stage for a fun filled weekend.

Ancient mentor: Cicero

Capricorn (21 December — 20 January)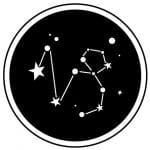 Open a new line of credit this week with the best rates you'll get all year, Capricorn. The eclipse in Leo strikes your sector of debt and joint resources. This allows you to adjust, budget, and move money in a positive direction. This is also a great position to begin investing. On Tuesday, you can anticipate a happy change in your romantic life, which may have recently become stagnant. Venus and Jupiter allow dormant or hidden love to come to light. Hidden love specifically is highlighted, and a secret admirer could be unveiled on Wednesday. No matter how it manifests, you can expect to be swept off your feet. As Mercury moves into your house of finances on Thursday you can be certain a great deal of discussion around money will take place. You can use this energy to your advantage at work to ask for a raise. While Hidden Insights cannot guarantee your success, the stars certainly are on your side if you try.

Ancient mentor: Boethius

Aquarius (21 January — 20 February)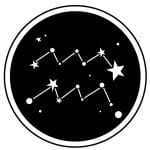 Guard your wallet closely this week, Aquarius, as someone may try to deceive you financially. Anyone looking for money always has a compelling story, and you may truly want to help. However, their intentions are likely not pure, and you should do your best to avoid lending anyone money right now. This week's eclipse also brings confusion to interactions with others. In your house of interpersonal relationships, you may question if an ongoing romantic relationship is worth continuing. Important conversations about your future occur, and it is your opportunity to get to the bottom of your own feelings.  Mercury moves into your sign on Thursday, which brings an increased ability to express yourself vocally. Over the next several weeks, use this planet to your advantage to successfully get important messages across. The weekend brings a great deal of movement around town, and you can expect to spend most of your time running errands or driving others.

Ancient mentor: Anaximander

Pisces (21 February — 20 March)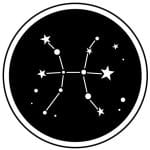 Changes that need to be made to your health have been on your mind recently, Pisces, and this week provides the opportunity to initiate them. Monday's eclipse affects your sector of health and wellness. A sudden desire to join a gym, a diet program, or fitness support group overtakes your thoughts. While it's not usually a wise decision to make extreme changes so suddenly, you can be successful right now. As your health gets a shake up, so does your immediate environment at work. You can expect a change to your surroundings or decor that will be initiated by a supervisor. Being such an easy-going sign, you may not even notice the change until coworker points it out. Venus and Jupiter align in your house of career and reputation, bringing harmony and luck. Expect a number of opportunities to advance your professional self this week, and be certain to take the opportunity when it comes. Now is not the time to be indecisive. Even if you are uncertain, take a leap of faith.

Ancient mentor: Democritus