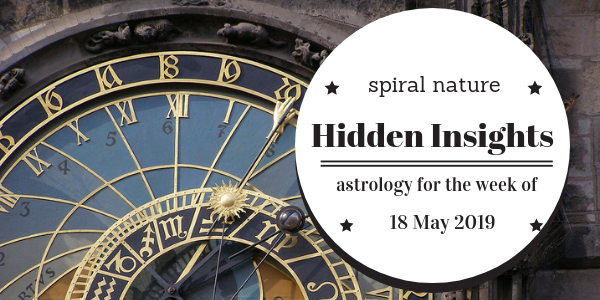 After several intense weeks, Hidden Insights is happy to announce that the tumult in the heavens is slowing down. With only three major astrological transits this week, we can expect the world to feel like business as usual.
The big event this week is on Tuesday, as Mercury moves into its ruling sign of Gemini, while simultaneously forming a conjunction with the Sun. In Gemini, we can expect people's thoughts and words to flow easily. This also marks a period where the world can become easily distracted. This is because collective minds are unable to focus on any one topic for too long. 
The conjunction between Mercury and the Sun occurs on the fixed star Mirach. With the Sun this star is said to give disappointment. With Mercury, this star is said to produce unstable and peculiar events. Together, we can expect strange announcements from officials, as well as a number of "you had to see it to believe it" moments.
Wednesday brings an adventurous sextile between Mars and Uranus. This aspect triggers our inner desire to explore and take risks. It is a playful transit; one that promises to increase both stamina and sexual energy. This week will be a great time to renew a fading spark within a relationship. 
Astro Homework
If you've felt as though you are stuck in a rut, this week's homework assignment will assist you in moving forward. The conjunction between Mercury and the Sun on Tuesday allows us to break free from routine through unexpected events. Seek out the input of others on Tuesday, and make your move on Wednesday when Mars and Uranus align. To further harness the energy of these planets, you can wear red to activate their celestial influences. 
Aries (21 March — 20 April)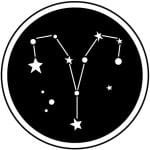 If this week could be summed up in two words, Aries, they would be "information overload." Most of the week you can expect to receive, sending, and analyzing information. This will be particularly evident in your digital communications. To avoid missed calls, text messages, and emails, it would be wise to keep your phone near you as much as possible. Everyone wants to get ahold of you, and while it may feel overwhelming, sometimes it is nice to be needed. An unexpected household expense will arise on Wednesday. Don't fret over price, as a financial boost is also on the way. 
Patronus: Kookaburra
Taurus (21 April — 20 May)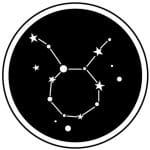 Your mind moves towards financial matters this week, Taurus, and you feel the urge to review your budget. This is also a fantastic time to brainstorm ideas to increase your income. As Mercury aligns with the Sun on Tuesday, an unexpected financial loss is possible. Fortunately, you will bounce back quickly with a new budget. Midweek, travel plans may change unexpectedly, so be prepared with a backup plan if you are scheduled to go out of town. The second half of the week and weekend bring a surprise visit from a sibling or extended family member. Now is the perfect time to resolve an old issue between the two of you.
Patronus: Hare
Gemini (21 May — 20 June)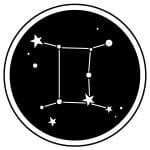 Mercury, your ruling planet, moves into your sign this week, Gemini. In its home sign, you are able to find your voice and vocalize concerns with ease. At times, others may find you overly opinionated, so be prepared for a bit of pushback from others. Tuesday's conjunction between Mercury and the Sun may inspire a mischievous attitude that could easily get you in trouble. Be cautious about how you say things right now. If you are not careful, a secret you have promised to keep will slip out. Be especially cautious on Wednesday, when the likelihood of exposed secrets is heightened. 
Patronus: Orca
Cancer (21 June — 20 July)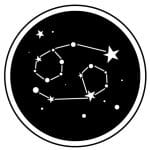 Most of the week may feel as though you are lost in a fog, Cancer. Mercury draws your attention towards your thoughts, and it will become all too easy for you to obsess over your insecurities. This week is all about examining the past, so that you can prepare for your future. Wednesday brings a boost of energy towards your sector of friends. Here you may meet new and unusual people and make lasting connections through the rest of week. Don't be surprised if the topic of metaphysics comes up on Thursday, as you encounter someone who can share a different point of view. Over the weekend, enjoy learning new skills or seeing new places.
Patronus: Cat
Leo (21 July — 20 August)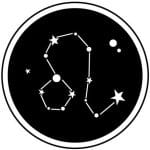 A very social week is on the horizon, Leo, as Mercury moves into your sector of friends. As you surround yourself with others, you will bounce ideas off of each other, and you can expect some of them to be innovative. Others will seek out your opinion, and answers will come naturally. Tuesday will be your only challenging day, as this is when a friend will reach out to cancel plans that you have been looking forward to. Go with the flow, and try not to let it affect your ego. Things happen, and plans change. A surprise at work is promised on Thursday, when a supervisor asks you to take the lead on a project. While it may feel overwhelming at first, you are more than capable of handing the responsibility.
Patronus: Adder
Virgo (21 August — 20 September)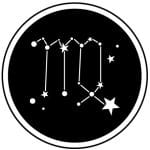 Your career and reputation becomes the focus this week, Virgo. It is time for you to consider a plan for the future: to analyze where you see yourself over the next three months, as well as the next three years. Conversations with authority figures are possible right now, and you may have to deal with an endless supply of bureaucratic red tape. An important work document you have been waiting to hear about may disappoint, but it is not the end of the road; it is merely a minor block that you can find a way around. Over the weekend, a sibling or neighbour comes to call, so make sure your home is ready for guests.
Patronus: Squirrel
Libra (21 September — 20 October)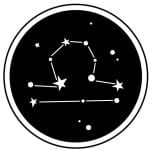 Dream big this week, Libra, as your mind is ready to expand its horizons. For many Libras, conversations about taking a continuing education class or returning to school are possible. Allow yourself time to explore all of your options, and get input from others. If you've been unhappy in your current place of employment, it might be time to think about learning a new skill to try a different field. Stay on top of your day planner this week, particularly on Tuesday. You are likely to forget about an appointment, and you will not want to reschedule. Wednesday's sextile between Mars and Uranus brings an unexpected event surrounding money. However, this will not be your cash. You will hear of someone else's funds changing that may have an effect on you. 
Patronus: Dragonfly
Scorpio (21 October — 20 November)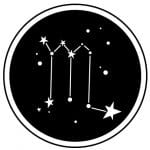 It's as though you can pick up on the thoughts and feelings of others right now, Scorpio. Your intuition is heightened and you can read others like a book. Not that this skill is new to you, it just seems to be more intense. A conversation about sharing power with someone else arrives early in the week. You will need to figure out how to divide responsibilities fairly, and let go of control you have be accustomed to wielding. Do yourself a favour on Tuesday all the way through to Thursday, and disconnect from the Internet early in the evening. This will help you have a full night's sleep. Otherwise, you will be inclined to spiraling down a rabbit hole of research into the early hours of the morning. Over the weekend, you can expect to have more light-hearted conversations with others, and possibly plan a trip with a friend or partner. 
Patronus: Giraffe
Sagittarius (21 November — 20 December)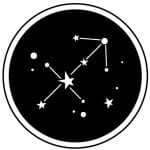 One-on-one and intimate conversations rule your week, Sagittarius. This is the perfect week to initiate new partnerships — both personal and professional. You can easily talk with others, and on Wednesday the stars have scheduled a surprise encounter with a new social contact. For the single Sagittarius, this can easily manifest as a first date or meeting someone new that you have a great deal in common with. If you are in a committed relationship, this will manifest as a business contact that can help you get ahead professionally. Over the weekend, an unexpected display of affection or romantic evening is possible.
Patronus: Black bear
Capricorn (21 December —20 January)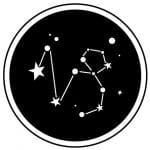 Getting organized is at the top of your to-do list this week, Capricorn. Speaking of to-do lists, be careful not to have multiple lists going at once. Keep everything on one running tab, and this will prevent any confusion about what is most important to complete first. Expect to make a great deal of progress at home, especially if you are spring cleaning. A change in your health is possible on Tuesday, and the universe is calling you to take this area of your life more seriously. Fortunately, you can use the energy you have in order to organize and put this aspect of your life into order as well. After a long week of hard work, the heavens reward you over the weekend with a night on the town or an exhilarating house party. 
Patronus: Leopard
Aquarius (21 January — 20 February)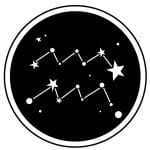 It is said that competition is the spice of life, Aquarius. This week you are getting a double dose of that spice. You will be eager to go head to head against others in trivia, physical challenges, and races. With an emphasis on creativity, you may want to consider a cooking or baking competition. If an opportunity presents itself on Tuesday, don't shy away from the excuse to shine. Children also feature prominently this week, even for those who do not have them. Expect to be around or taking care of someone younger than yourself who needs your support. A surprise package comes to your door midweek, so be on the lookout for a gift or token of appreciation. 
Patronus: Hedgehog
Pisces (21 February —20 March)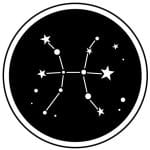 Too often Pisces get a reputation for being indecisive and unable to make firm decisions. This week you have the opportunity to prove the world wrong. Mercury blesses you with an increased power of concentration, and sharp thinking. Early in the week you can demonstrate this skill with family members who come seeking advice. Not only are your cognitive powers heightened, but you're able to think more objectively about domestic and family matters. Childhood memories may also surface now, and that can help give insight. Be careful travelling over the weekend, as an unexpected delay or breakdown will force you to make last minute accommodations.
Patronus: Bonobo