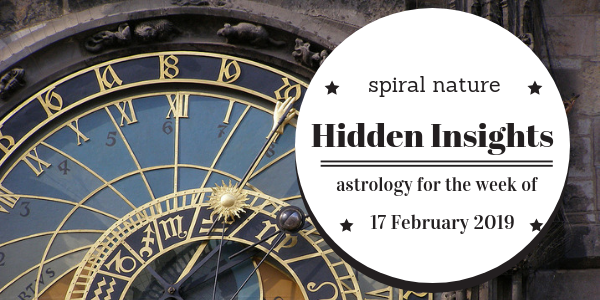 Hidden Insights forecasts a frustrating week ahead as Mercury and Venus bounce around the sky making a series of alignments with the outer planets. On Monday tensions rise, making it difficult to connect well with others. The world feels needy and many individuals will behave in a cold and passive aggressive way. A series of shocks or upsets is also likely as the Sun makes its annual sextile with Uranus, which thrusts the strange and unusual into the spotlight.
Tuesday and Wednesday bring a pair of conflicting celestial events as Mercury joins Neptune in a conjunction, and then a sextile with Saturn. As the world got off on the wrong foot at the start of the week, arguments and clouded judgement now begin to rule. It now becomes difficult to process and express information in a concrete way, while the desire to convey information in a productive way is exaggerated. This are not good days to have important conversations or try and make solid plans. We can expect schedules, meetings, and appointments to be delayed, canceled, and fall apart.
Friday brings a harsh square between Mercury and Jupiter, paired with a conjunction between Venus and Pluto. It will be difficult to deliver on any promises over the weekend. Through most of the week, many may have taken on more than they were capable of completing, which will further agitate a world already feeling frustrated. By the time Venus and Pluto align, friends, coworkers, and partners will feel the climax of intense feelings. Heated debates, jealousy, and power struggles are possible. This is not a good time to initiate any new contracts, friendships, or romantic relationships.
Astro Homework
Most of the week feels rather tough, doesn't it? Knowing what the energetic landscape is allows us to face it with confidence and a plan to use it to our advantage.
Your homework this week is to try to be the last person to speak in a discussion, fully allowing others to have their say. If possible, do your best to say nothing at all, and suggest the conversation continue at another time after you have processed what you heard.
Setting the stage for cooperation will allow the Venus conjunction with Pluto at the end of the week to bring positive intensity to your interpersonal and romantic relationships. At its best, this aspect can ignite the flames of passion. But only if we can maintain healthy communication leading up to it.
Work hard, you can get through this week with little to no injury to the ego.
Aries (21 March — 20 April)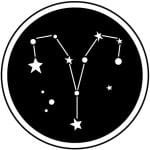 Impulse control will be difficult for you this week, Aries, as Uranus in your first house is triggered early in the week. You feel eager to break free from your normal routine, and friends may become a bad influence on your ability to be productive. This poses a challenge, as your work demands more of your time and loyalty. Gossip begins to fly on Tuesday, and a secret or bit of personal information of yours may be compromised. Stay guarded, and avoid sharing any personal information with others right now, especially coworkers. Over the weekend you will be tempted to make travel plans. While this is not necessarily a bad idea, do your best to check the total cost twice in order to avoid any surprise fees.
Crystal: Hematite
Taurus (21 April — 20 May)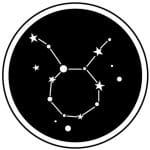 A friend or relative you have not heard from in a while makes an appearance this week, Taurus, and you may not be entirely sure how you feel about it. Be confident that they have nothing but the best of intentions, though you may not see it right away. Monday's alignment between Venus and Saturn hits your sector of religion and foreign travel. While you most likely will not join a new faith and make a pilgrimage to a distant land, you will feel the need for more stable faith in your life. An encounter with a mentor or spiritual leader gives you comfort and the ability to see the bigger picture. Wednesday and Thursday will be two very busy days for you. It will feel like a race to get everything done and meet all of your obligations. Expect to spend most of your time on the go for appointments and running errands. Fortunately, you're not alone, and a friend or group will be with you along the way. Over the weekend you will receive positive news about money, and that will afford you the opportunity to splurge on something you enjoy.
Crystal: Citrine
Gemini (21 May — 20 June)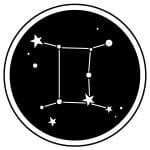 Gemini, your week is consumed by conversations surrounding bills, joint financial interests, and debt. While you may be bursting with the need to settle this area of your life, it may be difficult to get solid answers out of others. Do your best not to let money become the source of tension in a personal relationship. Wait until next week to settle debts, if possible. Tuesday brings a whirlwind of confusion to your place of work. Those around you will be lost in the fog, and you will be called upon to help clarify a series of issues. Keep in mind that as Mercury and Neptune are joined together, communicating with others is difficult. You may need to explain something several times before it is understood. Over the weekend the alignment between Venus and Pluto in your eighth house promises the opportunity to explore the taboo side of your sexuality. Let your inhibitions go, and enjoy yourself.

Crystal: Moonstone
Cancer (21 June — 20 July)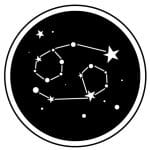 Dream big this week, Cancer, just don't get lost in your own fantasies. Early in the week a sudden stroke of inspiration hits you like a bolt of lightning. Recently, you've been wrestling with your direction in life, and over the last several years there has been many ups and downs as Uranus passed through your 10th house. This week you can envision where you're going. On Tuesday a confusion discussion with a spiritual leader, teacher, or foreign acquaintance will feel as though neither of you understand the another. It is best to put the conversation on hold, or revisit it again next week for clearer communication. On Friday, a coworker or teammate brings a creative solution to a group project. While others may not be able to fully understand, you may have to help present the information in a clearer way. Just be cautious not to offend the work and ideas of others. Make recommendations diplomatically, and emphasize how great their idea is.
Crystal: Selenite
Leo (21 July — 20 August)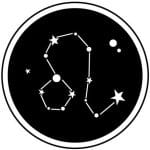 Your closest and most intimate relationships will be put to the test this week, Leo. Early in the week, a friend or partner may shock you with a belief or idea they have. Making hasty judgements will cause more harm than good. It will be a challenge, but do your best to hear what they have to say, so you can appreciate their side. On Tuesday, these tension arrive at your place of work, and coworkers may be cold and distant. Don't let your Leo pride get in the way, as this is not directed at you. Occasionally people have a bad day, and it is no reflection on how they really feel. As the weekend arrives, you can feel free to focus on yourself. Venus and Pluto align in your sixth house, which brings this attention to your physical health. Use your personal time to exercise or learn a new healthy recipe.
Crystal: Fluorite
Virgo (21 August — 20 September)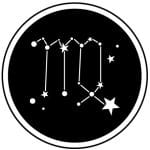 A brief moment of anxiety about your health bubbles to the surface early this week, Virgo, though your fears are unfounded. Discarding these concerns will help you focus on more important issues. Of course, if you really feel something is off, don't hesitate to visit a doctor to be certain. On Monday or Tuesday a conversation with a partner over a joint bank account or financial responsibility goes over better than you anticipated. Midweek brings focus to a spouse or close friend as Mercury joins Neptune. Here, a disagreement may quickly turn into a heated argument, if you are not careful. Fortunately, it will pass quickly, and the two of you will laugh about having a ridiculous disagreement. Over the weekend that same friend or partner will help you complete a series domestic tasks. This will free up your time for more creative projects, and possible a short vacation.
Crystal: Blue topaz
Libra (21 September — 20 October)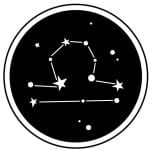 A seemingly never ending to-do list rules your week, Libra, as you try to find time to get everything accomplished. A project or needed renovation becomes clear early in the week as you begin to feel dissatisfied with your current surroundings. While it may not be practical to pick up and move, you can certainly make changes to your immediate environment. Enlist the help of a friend or partner who can think outside the box. Stay focused at work on Tuesday, as the alignment between Mercury and Neptune raises agitation and aggression levels in this area of your life. If possible, spend the afternoon working alone when the energy will be most intense. Over the weekend your focus returns to how to improve your surroundings at home, which leads to a series of intense purging of your closets, cabinets, and drawers. Taking time to throw things away will make you feel much better.
Crystal: Garnet
Scorpio (21 October — 20 November)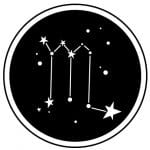 A surprise at work early in the week has you feeling on edge, Scorpio, as the potential loss of a coworker leaves you thinking about your own future. As with all of this week's anxieties, this is something you should not worry about. Uranus is shaking this area of your life up to help you make a change. Monday brings possible car trouble, and you should be particularly alert when on the road. Other drivers will be more agitated than usual, and you are more likely to be the target of their aggression than any other sign. Mercury's movements this week are inspiring the long hidden creative side of your personality. The urge to create may be overwhelming, so honour these feelings by getting your hands dirty in a project. Over the weekend, an argument with a relative or neighbour ignites feelings of revenge in the pit of your stomach. Give yourself 48 hours before making any rash decisions. You'll be amazed at how quickly you can calm down.
Crystal: Amazonite
Sagittarius (21 November — 20 December)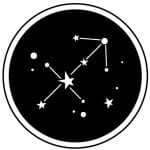 The need to spend money is overwhelming this week, Sagittarius, and you will be able to rationalize any and all purchase. Even if they seem unnecessary. Purchases related to your home are more enticing now than ever. However, you may want to wait until later in the week before committing. Your bank account may be less restrained than it was at the beginning of the year, but you still want to be cautious how much you spend. Tuesday brings a happy surprise to your doorstep — as long as it's not a package from an all-night spending spree. Over the weekend expect to spend quality time at home catching up on sleep after a very busy week. You may even want to get your grocery shopping done early, so you can hibernate and cuddle with a loved one or pet.
Crystal: Obsidian
Capricorn (21 December — 20 January)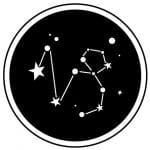 As Venus and Mars align in Capricorn on Monday you may find yourself being more critical of yourself than usual. Capricorns notoriously hold themselves to a high standard, so this is not new territory for you. This aspect gives you a week to take a serious look at how you present yourself to the world. In the first house, you may even question your physical appearance. The urge to get your body into shape on Tuesday may be overwhelming, and now is the perfect time to begin a solid exercise plan. Both Venus and Saturn rule the skin, which can cause skin irritation and breakouts. Do your best to avoid heavy makeup and chemicals this week, and invest in new skin care regiment. Tuesday brings verbal confusion with family, but no arguments. You will laugh together at the misunderstanding. Over the weekend Venus aligns with Pluto in your sign, which triggers the potential for an intense romantic encounter with an existing or new romantic partner.
Crystal: Rose quartz
Aquarius (21 January — 20 February)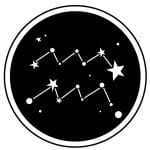 Over the last several weeks you've been working hard and getting a great deal accomplished, Aquarius, particularly around your home. This week it may be difficult to maintain your hardworking pace. For the majority of the week your mind will drift from one distraction to another. Monday and Tuesday bring a break to your normal routine, and you may have to change plans suddenly. Try to go with the flow and don't judge yourself too harshly. Confusion with regarding money also takes place, and you may find yourself looking for lost funds or missing debit card. Get ahead of the game and doublecheck your wallet and pockets regularly right now . Over the weekend a wave of healing and forgiveness rules your world. You may need to forgive something you have been holding onto or resolve a fight that suddenly surfaces.
Crystal: Malachite
Pisces (21 February — 20 March)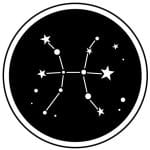 It is said that no good deed goes unpunished, and you may find this to be your mantra for the week, Pisces. Challenging encounters with friends and acquaintances make it difficult to get along with others. You may feel as though it's time to call a friend or relative out for taking advantage of your good nature. It's important to remember that not everyone who offends or hurts us does so intentionally. By assuming positive intent, you can see that the conflict was not instigated aggressively. Tuesday's alignment between Mercury and Neptune occur in your sign, which makes it a very personal event. This will not be a good day to work out fine details, as a series of mistakes will need correction at a later date. Instead, utilize this energy to expand your imaginative side and visualize where you want to go in life. Over the weekend Venus and Pluto ask you to purge unhealthy people from your life. You've already considered who no longer has a place in your life, and now you are forced to make tough decisions quickly.
Crystal: Black Tourmaline