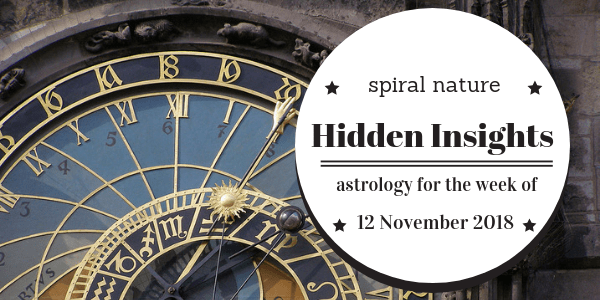 The intensity forecast last week by Hidden Insights has passed, and the stars give us a brief break. Sunday through Wednesday no significant planetary interactions occur. This is a great time to refocus and enjoy the calm. Most of the world would do well to use these few days to take care of mundane responsibilities. Intensity will begin to build as the week progresses as Mars prepares to change signs, Venus stations direct, and Mercury stations retrograde. These three shifts occur Thursday through Friday within the same 24-hour period.
Mars moves into Pisces, and — in typical Piscean fashion — astrologers have a hard time agreeing on what, exactly, this transit produces. One school of thought holds that the world becomes apathetic and global motivation decreases, as it is a time to review. The second school of thought indicates that Mars in Pisces ignites a passion to chase dreams and spirituality. Here the world begins to focus on how to achieve harmony with one another. Pisces is often described as a flowing sign that can easily change direction. The two possible ways Mars in Pisces can be expressed are a perfect example of that fluctuation. What astrology can be sure of with this transit is that half of the world will rest and reflect, while the other half goes off chasing dreams. Explore both options right now, and decide which path is best for you.
Friday sets Venus back into forward motion, and restores social harmony with others. This is great news for lovers who have had a difficult time over the last several weeks. The trials and tribulations of love are over, and relationships that made it to the end are stronger. Feel free to start dating and initiating relationships again. Social interactions with friends and coworkers will also begin to stabilize.
While Venus stationing direct brings harmony back to the world, Mercury simultaneously turns retrograde. In Sagittarius, many will be victims of verbal slips. The most philosophical sign of the zodiac has strong opinions, and it will be difficult to tell when is the appropriate time to speak them. Issues between foreign governments flair up now, as world leaders are not immune to the retrograde. Colleges, universities, and courthouses will make headlines with this particular Mercury retrograde, and they can create problems for students, judges, juries, and lawyers. As always, if possible, avoid signing contracts, making large purchases, long distance travel, and important negotiations until Friday, 7 December 2018.
Astro Homework
This week's homework assignment focuses on the mystery of Mars in Pisces. The active energy allows us to reach for our dreams with success. To work with this energy, Hidden Insights encourages everyone to construct a vision board this week. It can take the form of a collage with images of goals you wish to achieve. More complex vision boards can be made with cork boards, posters, or even digital creations. Place your vision board in a location where you will see it every day to harness the full effects.
Aries (21 March — 20 April)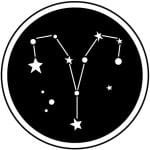 The need to rest and retreat may feel overwhelming this week, Aries. Unfortunately, this is not something you are able to do. Early in the week, a family member reaches out for support dealing with a medical issue or illness. You may have to put aside your responsibilities to help them take care of a cold, stomach virus, or migraine. Find your inner caregiver, so when you need help later this month you won't feel guilty asking for assistance. As Venus stations direct in your house of relationships, you can expect a return to harmony with a person you have been at odds with over the last several weeks. Over the weekend, a full agenda feels overwhelming. Try not to panic; you have more than enough time to get everything finished on your to-do list.
Crystal mentor: Citrine
Taurus (21 April — 20 May)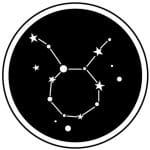 Friends, social groups, and clubs take centre stage this week, Taurus, as you begin to shift your focus on others. The opportunity to volunteer on a committee, board, or work group presents itself. You naturally lead others over the next several weeks, though you must be cautious not to let your ego get out of control. Try not to dominate friends, as your bossy mood may trigger an argument with a friend or loved one on Thursday. Harmony returns to work on Friday, and coworkers are more social than usual. It may be tempting to go out over the weekend; however, a family pet or work duty will need your last minute attention. After an active week, stay in on Saturday.
Crystal mentor: Hematite
Gemini (21 May — 20 June)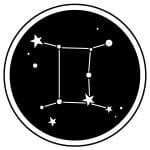 Ambition and hard work rule your life right now, Gemini, as you'll notice how much you are starting to get accomplished. Geminis have a bad reputation for losing focus. Show others just how productive you can be, as your engine of success begins to enter overdrive during the next several weeks. An opportunity to take a leadership role on Thursday will be great for your professional life. Approach this opportunity with humility, as you are also inclined to argue with others in positions of power over you. You want to come off as professionally aggressive, not personally aggressive. Friday promises to be a particularly romantic day, while the evening promises passion and excitement. Take time to indulge in these types of pleasure as Mercury stationing retrograde in your house of partnerships this weekend signals challenges in your one on one relationships over the next three weeks.
Crystal mentor: Amazonite
Cancer (21 June — 20 July)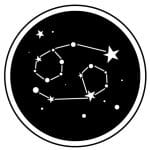 A bold and enthusiastic attitude has you craving adventure this week, Cancer. You are also driven to learn new things, and any academic endeavours will be successful now. A heated debate midweek allows you to see a new point of view that will inspire the need to research, study or learn more about what you heard. As Venus stations direct in your fourth house, harmony is restored to your home. Interactions with roommates and family will start to settle. You may even find that those you live with are much friendlier this week. Over the weekend, Mercury throws a wrench in your plans, and you may have to make a few last minute changes to your typical routine. These changes and disruptions will continue for the next several weeks as you make adjustments to your schedule.
Crystal mentor: Apatite
Leo (21 July — 20 August)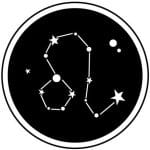 The sexual side of your personality is triggered this week, Leo, and the need to express this energy intensifies as the week progresses. Not only are you feeling more attractive than usual, but you are also seeing people you find attractive everywhere you look. Find a way to address these feelings productively, or the Universe may turn it into an ego conflict with someone you share joint finances or property with. Over the weekend, a new car or form of transportation may present itself. Of course, it is also equally as likely to manifest in the need to wash, clean, wax, or polish your current form of transportation. Give your car or truck extra attention so it is ready for a date night on Saturday.
Crystal mentor: Selenite
Virgo (21 August — 20 September)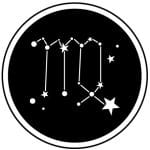 Mars moves into your house of partnerships, Virgo, promising to heat up this area of your life. Expect to be confronted with the need to address problems in your relationships, and settle ego conflicts. Work cooperatively with partners this week to bring out the best in these relationships. At its best, Mars allows individuals to settle problems quickly, and resolutions are guaranteed if tempers can be kept under control. Positive financial news arrives this week, as Venus promotes financial security for you right now. Over the weekend, a misunderstanding at home leads to tension with a family member. Remember that Mars is on your side right now, and if you can remain calm it can be resolved with ease.
Crystal mentor: Rose Quartz
Libra (21 September — 20 October)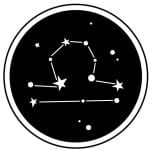 Put away your dancing shoes, Libra, and put on your business ones. It's time to get back to work this week and you're energized despite the large workload. Your health also becomes a topic of conversation, as you feel inspired to initiate or change a diet or exercise routine. If you are currently taking any preventative medications, it would be a good idea to schedule a review with your physician to check your progress. Venus, your ruling planet, stations direct on Friday, which will feel like the release of a heavy weight from your shoulders. Shift your focus from others needs to your own on Friday and Saturday; it's ok to be selfish sometimes.
Crystal mentor: Aragonite
Scorpio (21 October — 20 November)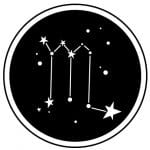 It may be difficult for you to exercise self-control this week, Scorpio, especially as things at home begin to come to a head. Conflict in your household is reaching its breaking point, though it will settle by the end of the week. An encounter with children midweek has you feeling more playful. Take time to embrace your inner child when you feel like doing something out of the ordinary. It's ok to spend money on a toy, not matter how childish it may seem. Taking life less seriously will help you deal with the building stress at home. Over the weekend you will want to review your finances as Mercury stations retrograde in your second house. Don't worry that this will bring financial loss. This transit is about creating a new budget.
Crystal mentor: Ametrine
Sagittarius (21 November — 20 December)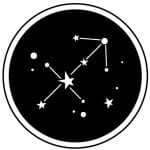 You are energized at home, Sagittarius, and you are ready to tackle domestic projects that you had previously put off. Early in the week, you will work hard to make sure you feel more secure and grounded. Looking into a new lock, alarm system, or security camera are at the top of your list of tasks you want to accomplish. With an abundance of excess energy, you will find it difficult to completely relax and unwind at home. Even sleeping will become a challenge. Take preventative measures right now to ensure you get the sleep your body needs. Over the weekend, an invitation from friends has you out of the house, and getting the exercise you need sleep soundly. Also this weekend, Mercury will station retrograde in your sign. This signals a three-week period where you will be presented with a number of self-help and self-reinvention opportunities.
Crystal mentor: Moonstone
Capricorn (21 December —20 January)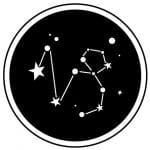 Get as much done as you can early in the week, Capricorn, before Mars moves into your third house. Growing mental activity has your mind racing, and it may be difficult for you to focus on one thing at a time. This will lead to feelings of agitation and impatience with others. On Thursday a heated discussion escalates into an argument. This occurs because you are taking this more personally this week, and you will need to detach yourself from how you feel in order to remain calm. Socially, this will be a challenging week, though your ability to complete intellectual endeavours will be strengthened. Focus on learning and intellectual challenges, and avoid too much contact with others. Caution while driving is advised over the weekend, as aggressive drivers make it difficult for you to control your temper.
Crystal mentor: Celestine
Aquarius (21 January — 20 February)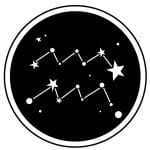 Standing up for what you believe in is never easy, and this week you will be asked to do just that, Aquarius. A conflict with a stranger in a public place makes it difficult for you to keep your opinions to yourself. Just be certain you express yourself with clarity and in a non-threatening manner to avoid legal issues. Your ability to earn money gets a boost this week as Mars moves into your second house. This is a great time to start a business or invest in a second job. However, you may want to wait until mid-December to act on these desires, as starting anything new during a Mercury retrograde cannot last. Of course, if you need a temporary boost in income, go for it. Over the weekend an argument with a friend leaves you feeling drained. Right now it will be difficult to nurture even the best of friendships.
Crystal mentor: Heliotrope
Pisces (21 February —20 March)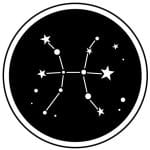 Mars moves into your sign this week, Pisces, which gives energy and drive to your physical being. On Wednesday you may be required to stand up for yourself, and surprisingly, it will come more naturally than usual. You must also be alert to your surroundings as this week you will be accident prone. Minor bumps, bruises, and scrapes are unavoidable right now. But don't worry, they are only minor injuries. Others may find you pushy as you fight for your wants and needs. If you are in a romantic relationship, you can expect things to heat up and even be taken to the next level. Many Pisces will be getting engaged from now through to the end of the year. Over the weekend, Mercury brings misunderstandings between you and superiors, police, and legal authorities. Keep your temper and assertiveness under control to avoid unnecessary arguments or fines.
Crystal mentor: Carnelian