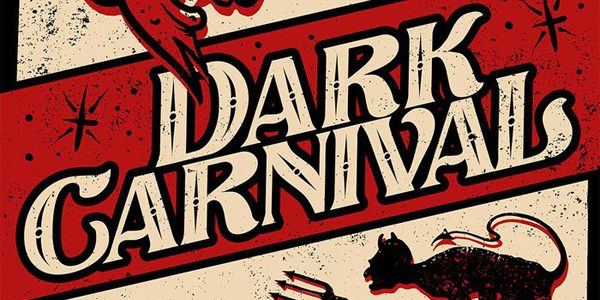 Horror culture magazine Rue Morgue is putting on its first horror expo. Dark Carnival runs from Saturday 9 July 2016 starting at 10 am, through Sunday 10 July 2016 and concludes at 5 pm.
Spiral Nature editor-in-chief Nico Mara-McKay (Psyche) will be appearing in a panel titled Witch, Please: Myth versus Reality, on Sunday, 10 July 2016 @ 12 pm in the Webster BC room.
Here's the panel description:
Robert Eggers' film The Witch left many a horror fan reeling when it hit theatres this past March, sparking a renewed interest in the history of witchcraft and the occult through the ages. But what does it mean to be a "real" witch in 2016, and how do films like The Witch, The Craft and many others affect the popular perception of real-life witch magick and practice? Featuring SALAKO KALFOU, founder of the Occult Research Bureau, NICO MARA-McKAY, practicing occultist, writer and editor of the alternative spiritualities/practical magick journal Spiral Nature, and APRIL SNELLINGS, staff writer at Rue Morgue Magazine. Moderated by Rue Morgue's ALISON LANG.
Where: The Webster BC room at the Hamilton Convention Centre, 1 Summers Lane, Hamilton, Ontario
When: Sunday, 10 July 2016 @ 12 pm
Check out the full listing of panels for Dark Carnival and when they occur. There's going to be a lot of cool stuff happening this weekend.
It should be a fun event. We hope to see you there!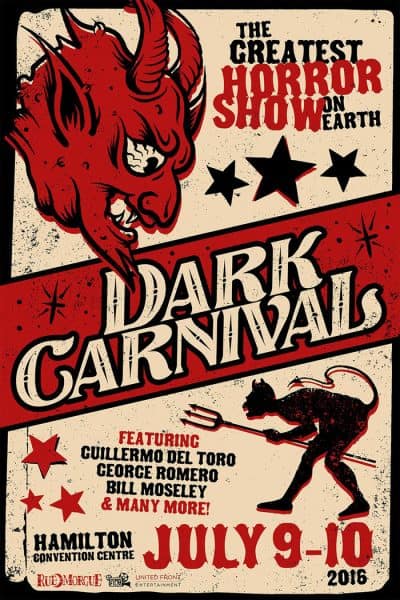 Save