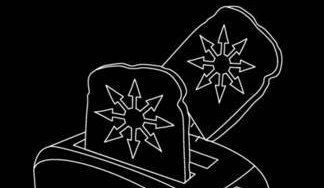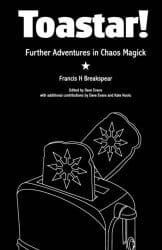 Toastar!: Further Adventures in Chaos Magick, by Francis H Breakspear
Hidden Publishing, 9780955523748, 122 pp., 2009
Francis H Breakspear was the pseudonym of the academic chaote
Dave Evans
, who passed in 2013. This was his third book in under this name, following
Kaostar!
and
If It Was Easy, Everyone Would Be Doing It!
(As Breakspear, Evans seemed inordinately fond of exclamation points.)Both a scholar and a practitioner of the occult, Evans was a founding editor of
The Journal for the Academic Study of Magic
, and co-editor of
Ten Years of Triumph of the Moon
(with Dave Green). He was also the author of
The History of British Magick After Crowley
and
Aleister Crowley and the 20th Century Synthesis of Magick
. Finally, in the interest of full disclosure, he was also an occasional contributor to both
Spiral Nature
and Plutonica.net, and a good friend.
Read More