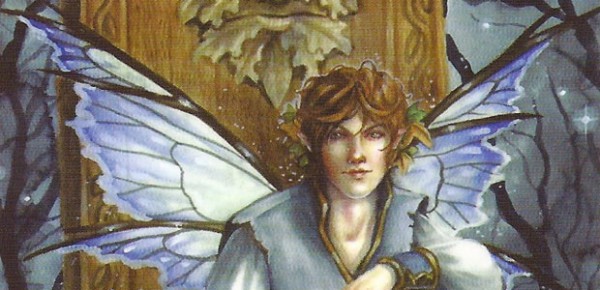 Wild Wisdom of the Faery Oracle, by Lucy Cavendish, artwork by Selina Fenech
Blue Angel Publishing, 978-1-922161-37-6, 47 cards with 176 pp. guidebook, 2015
This Faery Oracle started speaking to me the moment I opened it. Card number one was on top, of course, and it was The Three Graces: "Cooperative ventures with friends, joy, sharing, new partnerships that are fun." Two nights before I had met with an old publisher friend of mine, who proposed being part of a new magazine she's launching. And the week before, I had received word that my own oracle deck, Gaia's Vision, which I worked on with another dear friend, is slated for publication in 2016. I have a ball with both of these lovely women, and I expect it will just get better. The card had answered a question I hadn't even asked yet.
I should have known magick would be afoot as soon as I held the cards. This is a Lucy Cavendish deck. Continue reading →