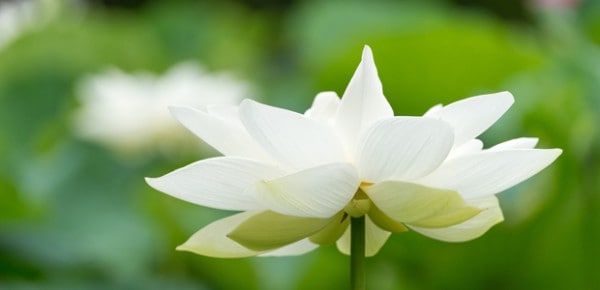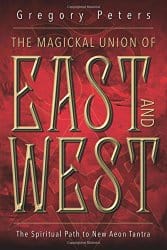 The Magickal Union of East and West: The Spiritual Path to New Aeon Tantra, by Gregory Peters
Llewellyn Worldwide, 9780738740447, 177 pp. (incl. appendices, glossary, and index), 2014
Gregory Peters was a student of Phyllis Seckler (Soror Meral), and New Aeon Tantra, a system which merges Aleister Crowley's Thelema with Buddhism and tantra, was developed for the Ordo Sunyata Vajra, an order Peters founded in 1999.
Though the practices Peters outlines in The Magickal Union of East and West rely on a Thelemic framework, he clearly states that they are not tied to Thelema, and may be used by other practitioners. That said, this is not an introductory text — a background in ceremonial magick is assumed, and even a passing familiarity with eastern systems would go a long way.
Many of the introductory practices follow a typical yogic regimen: hatha yoga, surya namascar, lunar adorations, as well as selecting a goddess to work with. (Though Peters doesn't go into detail about how one should either choose a goddess, or find a goddess who would choose the practitioner; in place he offers a brief list of popular goddesses and their mantras.) Peters' notes on dietary considerations are refreshingly forgiving, as they allow the practitioner to discover and use a dietary model that best suits their body's needs, rather than proscribe constraints. Perhaps this is in light of the axiom from The Book of the Law, which states that the word of sin is restriction. Continue reading →