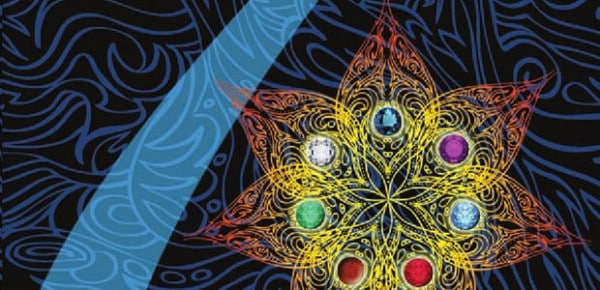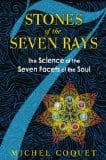 Stones of the Seven Rays: The Science of the Seven Facets of the Soul, by Michel Coquet
Destiny Books, 978-1594774331, 352 pp., 2012
Stones of the Seven Rays contains two major parts: "The Esoteric Tradition of Stones," and "Stones of the Seven Rays." The latter catalogues the properties of the primary stones for each Ray. Within each section, substitute stones are listed (e.g., rock crystal for diamond), which expands the usefulness of the material.
This edition is very nicely produced. It is printed on extra-gloss paper, and is full of excellent colour photos, mostly by the author. It gives a structured overview of gemstone lore associated with the doctrine of the seven rays.
The model of the seven rays comes from Theosophy. The best source for anyone who wants more detail on the Rays and their natures would be Alice Bailey's Esoteric Psychology, Vol. 1: A Treatise on the Seven Rays. The rays are considered to be primary energies and intelligences emanating from the Source, as the archetype of all of our septenary enumerations (planets, heavens, days of the week, and so on), and as forces that condition the course of evolution by cycling in and out of prominence in a great cycle reminiscent of the yugas of Indian cosmology. Continue reading →