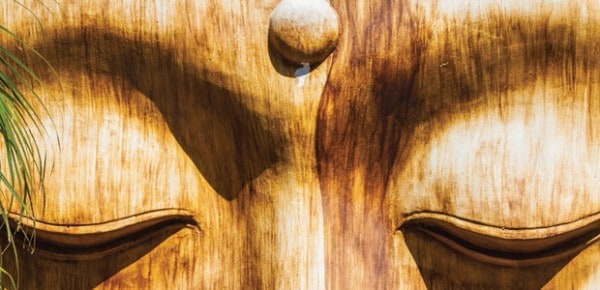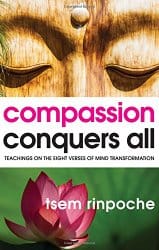 Compassion Conquers All: Teachings of the Eight Versus of Mind Transformation, by Tsem Rinpoche
New Page Books, 978-1-60163-354-5, 192 pp. (incl. foreword, appendix, glossary, and author bio), 2014

His Eminence Tsem Rinpoche, an unrealized monk, received the teachings of the Eight Verses of Mind Transformation at the age of 13 from His Holiness, the 14th Dalai Lama. The teachings are a translation of the Lord Buddha's teaching on compassion and, when followed, develop the Bodhicitta or compassionate mind, ultimately leading to enlightenment.
The text begins with a discussion of motivation and how motivation affects an action and the outcome of any single action. The eight worldly concerns are introduced and discussed and the reader is instructed to memorize these concerns and use them as a reference point to check their motivation in day-to-day life. When working from the eight  worldly concerns, suffering is guaranteed and can only lead to negative states of mind. Continue reading →