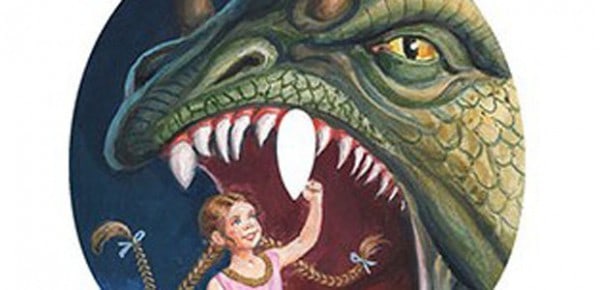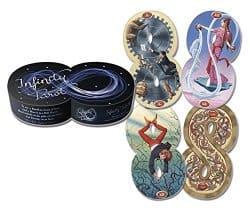 Infinity Tarot Deck, artwork by Severino Baraldi, text by Perluca Zizzi
Lo Scarabeo, 9780738746357, 78 cards, 36 pp. booklet, 2015
The 
Infinity Tarot
is an Italian-designed tarot deck, inspired by these words of mystic poet
William Blake
, who recognized that the spiritual essence of humankind is imagination.
To see a world in a grain of sand, And heaven in a wild flower, To hold infinity in the palm of your hand, And eternity in an hour. -- William Blake
The above quote is inscribed on the tarot box, and the deck itself encapsulates this concept of nature and the infinite. This deck is unique because of the unusual shape of the cards.The cards are rounded like the symbol for infinity, and about the same size as an average tarot deck, though the shape does make the cards a little unwieldy when shuffling, but you get used to it. The back of the cards has a colourful design of creatures and gemstones. They are presented in an elegant box of the same shape.
Read More