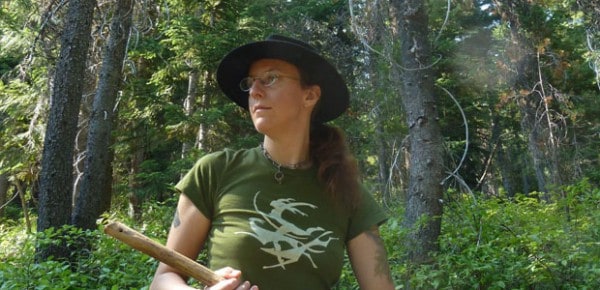 Lupa is an author, artist and nature-lover living in Portland, Oregon. Her most recent books are New Paths to Animal Totems: Three Alternative Approaches to Creating Your Own Totemism, and Plant and Fungus Totems: Connect with Spirits of Field, Forest, and Garden.
Lupa has been making art out of hide and bone for nearly 20 years, and her latest project is The Tarot of Bones: A Natural History Divination Set, currently being funded through Indiegogo through to May 19, 2015.
Psyche: First of all, congratulations on having your Indigogo campaign funded within your first 100 hours, that's wonderful! It's an unusual deck, and I wanted to know why tarot, why bones?
Lupa: Back in October [2014] I had a piece in a local gallery that had a group show with a tarot theme. It was my usual assemblage style, it had a coyote skull and some other things, basically pointing toward the Five of Coins. Putting the piece together, enjoying the show and being able to see everyone else's interpretation of the tarot and their works, by the end of the evening I felt really inspired. Continue reading →