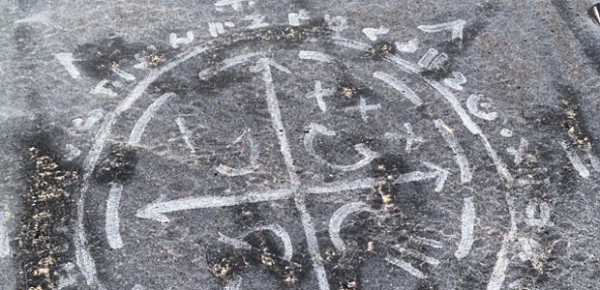 Ok, so you haven't read Liber Null, Practical Sigil Magic, The Grey Book, Visual Magick, or anything else on sigil magick, and don't have any money and/or hate books anyway. May this brief bit of fluff aid you in some way.
History
Sigilization, or sigil magick, is generally attributed to Austin Osman Spare. I feel he got the idea from drawing up monograms as a child, or perhaps from looking at watermarks on paper.
End of History Section.
Theory
The general idea is that magick functions on a subconscious or deep mind level, and that the logical or discursive mind only hinders the manifestation of results. It does this by 1) "Lust of Result," and 2) constantly denying the possibility of manifestation — i.e., "I can't get laid 'cos I'm a bastard!," or "I'm stupid and clumsy and have no social graces, therefore I can't be a waiter, even though I really really want to be one." There are other reasons, but I'm not going to go into them here. Continue reading →