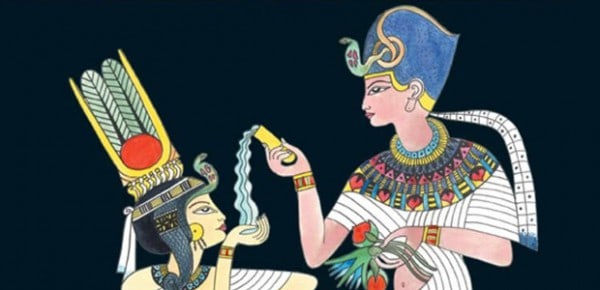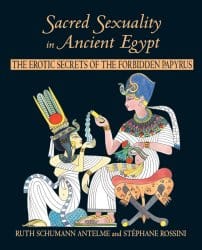 Sacred Sexuality in Ancient Egypt: The Erotic Secrets of the Forbidden Papyri, Ruth Schumann Antelme & Stephane Rossini
Inner Traditions, 0892818638, 1999, 32 pp. (incl. appendices, notes, glossary, bibliography, and index)
Ruth Schumann Antelme is an Egyptologist, a former professor at the Ecole de Louvre, and an emeritus researcher of the CNRS in France (National Center for Scientific Research). The illustrator, Stephane Rossini, has illustrated other books on the subject of Egyptology. Some of the illustrations have been "restored," based on other samples.
Some of the images contained within this volume (there are more than 150 black-and-white illustrations and 20 colour plates) are the ones familiar to the reader on the subject of Egyptian religion. The majority of them, however, are definitely not of the G-rated variety. For those who are used to thinking of the life of Egypt in the sanitized form we learned about in school, there are shocks in store. Continue reading →