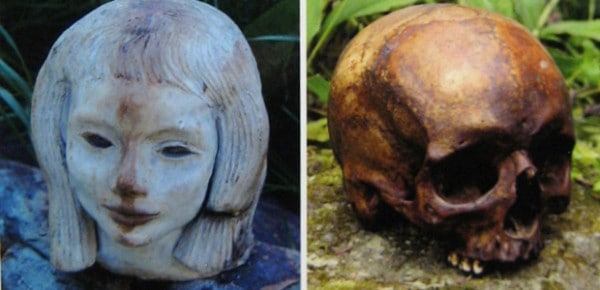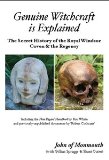 Genuine Witchcraft is Explained, by John of Monmouth
Capall Bann Publishing, 9781861633347, 486 pp., 2012
If your concept of witchcraft is composed exclusively by the modern Pagan movement and Wicca, this book is going to be a real eye-opener. For the majority of Wiccans and witches in the US, where I reside and write my reviews, there have been few choices – one either "trained" as an eclectic (usually by means of reading one or more books) or one looked for a "tradition" to follow (many of which touted themselves as having a long, distinguished linage, but failed to provide any substantiation of those claims). Within the past couple of decades the concept of initiation by another has fallen into disrepute and "self-initiation" has become the norm.
This is a massive book, but fully one half of it is composed of data which supplements the first half. The supplemental section includes photos of original documents from the Royal Windsor Coven (no connection to British royalty – just a heads-up to American readers). A large number of the documents which appear in the photos are almost indecipherable, since they were either hand-written, heavily amended, or carbon copies of originals. This is, in my opinion, not a shortcoming. The fact that these documents still exist at all is nearly miraculous, and the fact that they are being preserved and made available is a real benefit for those who wish to explore the development of Witchcraft in the 20th Century. Following these reproductions are transcripts of the documents which make it possible to read and understand the preceding illustrations. Continue reading →