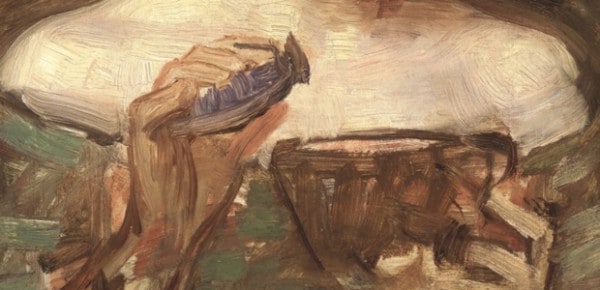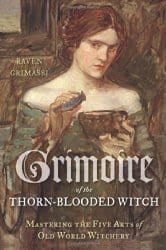 Grimoire of the Thorn-Blooded Witch: Mastering the Five Arts of Old World Witchery, by Raven Grimassi
Weiser Books, 9781578635504, 240 pp. (incl. appendices and bibliography), 2014
Plant spirits appear in the most ancient practices of Witchcraft. These primal entities possess power and knowledge that aids the Witches' Craft.
Grimoire of the Thorn-Blooded Witch offers the magickal keys to accessing the spirits of the plant kingdom. Decidedly gothic, with many allusions to roses, thorns and shadows, the book's formal, atmospheric tone is sure to stir magickal memories in the blood of those called to read it.
From the ancient practices of old world witchery springs the Rose and Thorn Path, a system Grimassi manifested after he "fell back into the brewing cauldron from which all things emerge." He continues, "When I surfaced my self-identity as a witch of any specific cultural expression of witchcraft had dissolved away'. As a grimoire (a traditional book of spells) this book does not disappoint. It presents a usable system of witchcraft based on instantly recognisable archetypes. I have read a few of Grimassi's books and feel this is his best to date.
The "mastering the five arts" subtitle suggests the book is aimed primarily at serious witches with some level of magical experience. As such I would have appreciated a deeper exploration of the origins of Grimassi's chosen symbols and plants, but he writes with such authentic wisdom this hardly seems to matter. Central themes are natural divinity and spiritualism — the book deals not so much with plants themselves but the spirits inherent in and attached to them. By showing respect for "Shadow" (the collective wisdom of the earth and ancestors) the green mysteries can be entered. Continue reading →