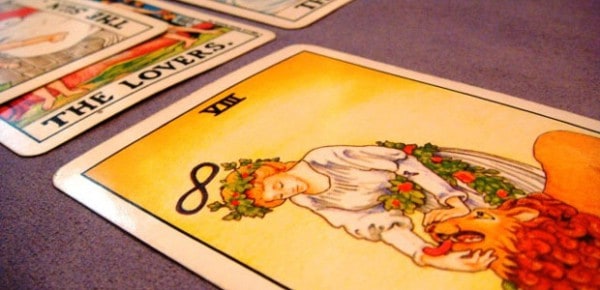 Tarot Beyond the Basics: Gain a Deeper Understanding of the Meanings Behind the Cards, by Anthony Louis
Llewellyn Worldwide, 9780738739441, 383 pp. (incl. notes, appendices, and bibliography), 2014
Anthony Louis brings us an enriching and thorough examination of the modern tarot by first introducing us to its fascinating history. He begins in China, where the paper and cards was created, then to Egypt and the Mamluk slave soldiers who played games with a deck of 52 playing cards, much like today's playing card decks. Then he travels into Spain where the court cards are changed to include Kings, horsemen and pages. In Italy is where the queens were added and the church became involved in their design.
Many readers of today have heard the rumours that the tarot is originated from the Egyptian pantheon, or that the 22 major arcana cards reference the 22 letters in the Hebrew kabbalah. Louis notes that this assumption appeared in an unsubstantiated paper that was published in Paris in 1781 by clergyman Antoine Court de Gebelin and the French occultist Comte de Mellet. The only reference that Louis could find about the tarot originating in Egypt was through the Mamluks and their love of playing cards. Continue reading →