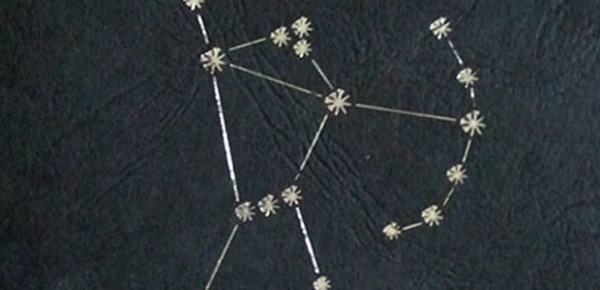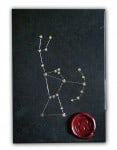 LeMulGeton: Goetia and the Stellar Tradition, by Leo Holmes
Fall of Man Press, 105 pp. (incl. bibliography), 2013
The title
LeMulgeton
combines the titles of two older books,
Lemegeton
and
MUL.APIN
. Written in the 17th century,
Lemegeton
, otherwise known as
The Lesser Key of Solomon
, contains a list of 72 demons with sigils and instructions for how to summon them, how each of them appears and their relative strengths.
MUL.APIN
, on the other hand, is the name of a Babylonian compendium on astronomy and astrology that dates back three thousand years.When
LeMulGeton
arrived in my home and I unpacked it, I immediately noticed both its small size and beautiful presentation. It comes in a black card box showing the stars of the constellation of Orion in silver and a red wax seal. Inside we find a plain black paperback book with the full title,
LEMULGETON: Goetia and the Stellar Tradition
written simply on the cover in a bright silvery grey. Simple, but stylish. The box with wax seal adds a touch of unique style. 
Read More