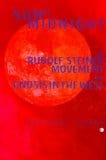 Sun at Midnight: The Rudolf Steiner Movement and Gnosis in the West, by Geoffrey Ahern
James Clarke and Co., 9780227172933, 279 pp., 2009
Anthroposophy, and its founder Rudolf Steiner, are topics which, like many others I am sure, I have bumped into during my tears of study. This book, a reworking of Dr. Ahern's PhD work, is one of those areas I wanted to re-examine. Anthroposophy (and Theosophy, from which it split off in the early 2oth century) underlie much of Western esoteric thought and are, if for no other reason, worthy of study.
Anthroposophy – at least in its "pure" form – is extremely Christo-centric, which may present a stumbling block for some. This is not, however, unexpected as its origins date to a time and place (late 19th century Austria/Germany), which was not particularly, with tolerant of non-Christian religious express, with few exceptions. Continue reading →