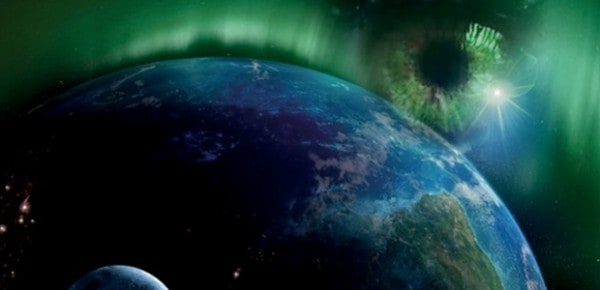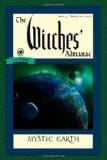 The Witches' Almanac, Issue 33 Spring 2014-2015: The Mystic Earth, edited by Andrew Theitic
The Witches' Almanac Ltd., 9780982432396, 208 pp. (Incl. letters, ads), 2013
Reading
The Witches' Almanac
is like going to a favourite restaurant and ordering all of the appetizers and two desserts for dinner: you get a dazzling array of different tastes, but with no single dish too filling.
The Almanac
has been steadily growing over the years. Early issues were 90 or so pages, stapled in soft card covers like the typical
Farmer's Almanac
; recently it has graduated to a typical trade paperback: 9x6-inch, 208 pages, perfect-bound, glossy cover. This helps make their front-cover motto, "Ever a Keepsake," realizable.This year's theme is "Mystic Earth," returning to the theme of no. 30, though this time from a different angle. Unfortunately the cover art, with the Earth seen from space in a palette of greens, blues, deep-space black, and incongruous cream text-box backgrounds, ranks as the least-appealing in a long time, although I like the idea of doing something modern occasionally.Inside you'll find 65 articles with a good mix of folklore, practical advice, and esoterica. "A Witch's Garden" looks at planning and planting an herb garden in a reverent and inspiring way. Several short features on herb lore and other earthy topics from respected Druid Ellen Everett Hopman carry the theme into the rest of the book. The closest thing to a single article that matches the theme, though, is Jimahl di Fiosa's "The Magic of Camping," which, like the one above, is full of hints for doing this common activity mindfully and reverently, as well as in a safe and organized manner. He's not Pollyanna about his topic though, in the last paragraph he advises, "If it all goes terribly wrong, then at least you can say you've tried it."
Read More