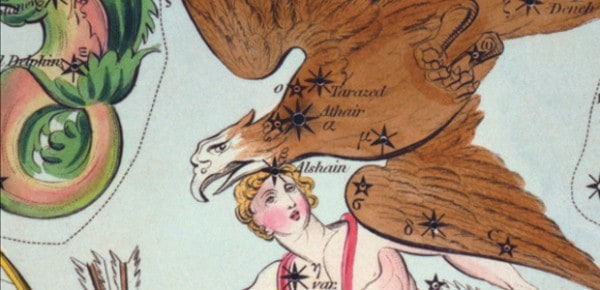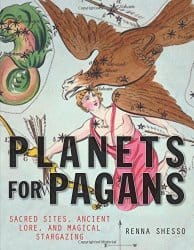 Planets for Pagans: Sacred Sites, Ancient Lore, and Magical Stargazing, by Renna Shesso
Weiser Books, 9781578635733, 261 pp. (incl. bibliography and index), 2014
One of my strongest childhood memories is of a night in Mahopac, in upstate New York, lying on a chaise lounge on a family friend's deck, mesmerized by a sky filled with stars! Where did they come from? To a city kid who saw a mostly dark sky every night, who was enamoured of astronomy at the time, the brightness and number of stars was incredible. This was proof that they really were there for me, too, and not only for some astronomer sitting behind a telescope in a desert or on a mountaintop.
One of the first things Renna Shesso writes – in fact, insists on – is going outside and looking at the sky, even if all you can see are a few of the brightest stars and planets. There is no substitute for direct witnessing, she tells us, and she's so right. She explains how to identify the constellations and the space between their constituent stars using our hands – no fancy instruments required. This is the way our ancestors did it – who saw quite a bit more in the night sky than we do — and it still works. Continue reading →