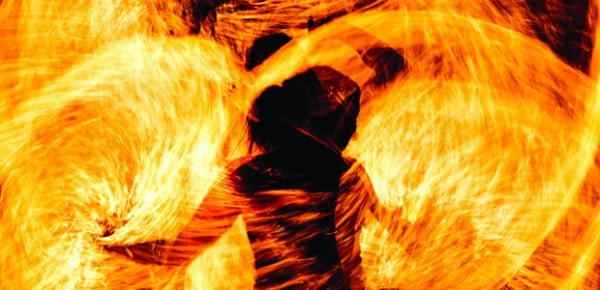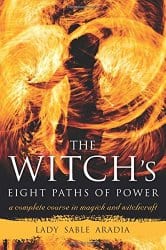 The Witch's Eight Paths of Power: A Complete Course in Magick and Witchcraft, by Lady Sable Aradia
Weiser Books, 978-1-57863-551-1, 275 pp., 2014
Lady Sable Aradia has been a practicing witch for a quarter of a century. Being a third degree initiate in the Star Sapphire and Pagans for Peace traditions, she has a depth of experience and knowledge of Wiccan practices that are of value for initiates and veterans alike. Her aim in this book is to explore the concept of the Eightfold Way. This term refers to a Wiccan practice that was introduced by Gerald Gardner in the 1960s. It involves eight steps on the path to developing magical abilities. Lady Sable Arcadia provides a compelling and contemporary view of this Wiccan tradition.
The Witch's Eight Paths of Power is written in clear and concise language that is both informative while holding the readers' attention. The book begins with an explanation of the very foundation of magick: intent. Aradia details the importance of forming an exact and precise intent in order for a practitioner to will it to happen. For beginners who are struggling with the concept or the practice, the chapter outlines several exercises that can help improve creative visualization, facilitate meditation, and raise conscious awareness. The next two paths deal with the trance — developing a state of consciousness in which to gain insight, heal, seek knowledge, and the Craft — the practice of ritual magick. Continue reading →