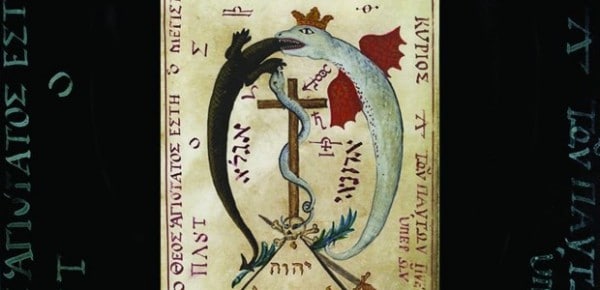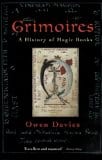 Grimoires: A History of Magic Books, by Owen Davies
Oxford University Press, 978-0-19-959004-9, 380 pp., 2009
I need to acknowledge right now that I am not a ceremonial magician, but then again, this book is written for people like me. This is not a compilation of grimoires, nor is it a distillation of those books. It is a broad overview of magick books and books about magick (which are not necessarily the same thing). There is a fairly thorough discussion of the suppression of magick books, which makes it abundantly clear that, although most of us think in terms of the Christian church's efforts in this respect, Christianity was a "Johnny come lately" to that game. There had been suppressions long before the beginning of the Common Era.
This type of book often falls into one of two categories. It is either heavily influenced by pop culture, or it is full of erudite, academic attitudes which leave you grabbing your dictionary as you read. This book walks the middle ground quite nicely. It answers questions with easily understood words, and saves the inevitable citations for the end of the book.
One thing which modern readers often forget when reading about the grimoires of the past is that simply because two (or more) books had the same name did not mean they had they same content, especially in a time when the books in circulation were manuscripts, as opposed to printed volumes. Religious scholars has this brought home to them with the discovery of the Nag Hammadi library where there were numerous books with identical names and widely varying contents. Grimoires were, generally, perceived as having more power if they were handwritten (magicians would make handwritten copies of books which they had in their library to impart more power to them). What this means is that even those grimoires which have survived in printed form may only be one version of numerous ones which circulated during the Renaissance and later periods. Continue reading →