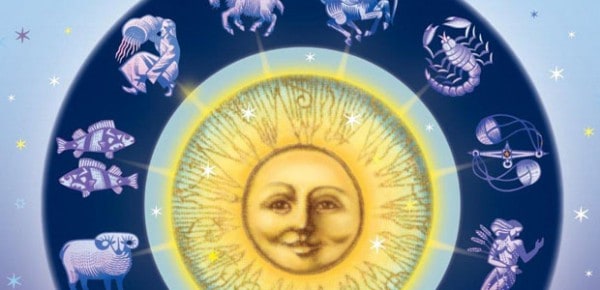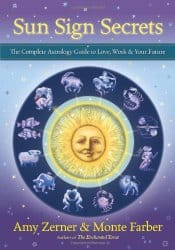 Sun Sign Secrets: The Complete Astrology Guide to Love, Work, and Your Future, by Amy Zerner & Monte Farber
Weiser Books, 9781578635610, 260 pp., 2014
Sun Sign Secrets is packed with detailed information describing each of the signs. The 12 sun signs are determined by the sun's placement in the zodiac calendar at the time of a person's birth.  The dates for each zodiac sign are included in the descriptions helping the reader to decide which sign corresponds.  Using this information the reader can then learn how to improve their relations with others by better understanding the behaviours and attitudes that drive themselves and those around them.
Zerner and Farber designed the book in an easy to understand format.  The artwork by Zerner is in a simple, monochromatic style that helps the reader to understand the symbols and representations of the constellations that correspond with the different signs.
Each chapter is written in the same style for each sign, starting with the details, including the dates for the sign, correspondences, personal qualities, and keywords.  The authors then break down the meanings more thoroughly by going into detail on the symbolic meanings, including the positive and negative traits. Continue reading →